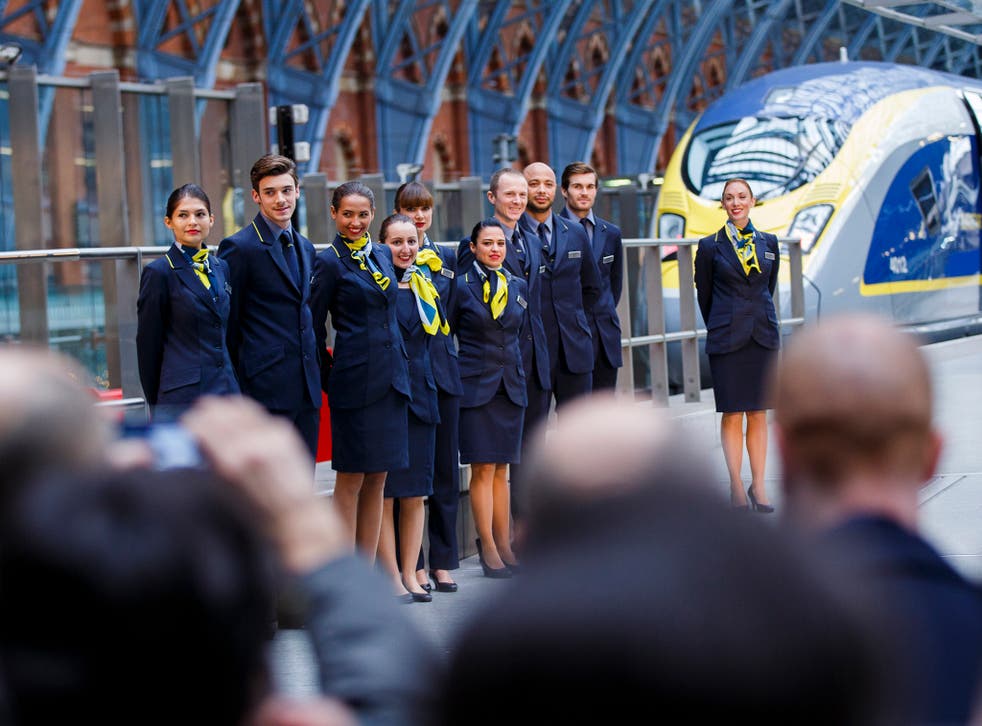 Eurostar's new train unveiled - with more seats and free Wi-Fi
Eurostar celebrates its anniversary with a gift for the 150 million passengers over the last two decades
Eurostar's 20th birthday present to travellers: new trains, with more seats and free Wi-Fi, plus fresh destinations. But passengers will have to wait another year to enjoy the benefits.
The train operator's commercial services through the Channel Tunnel to Paris and Brussels began on 14 November 1994. Since then, Eurostar has carried 150m passengers - with a record 10m last year. Yet the rolling stock used has changed little in that time. Today, Eurostar's Chief Executive, Nicolas Petrovic, unveiled the train at the heart of what he called "a £1bn investment for the next 20 years".
The first of 17 new trains arrived at St Pancras station in London at 4am, in preparation for a launch to the media, industry partners and key customers. The e320 is made by Siemens at Krefeld in Germany. While its speed in service will be the same as the present trains, the environmental footprint per passenger will be lighter - not least because the number of seats rises from 750 to 894. The cabin density has not increased; instead, the train's power has been moved from each end of the train to beneath the floor of the carriages, creating almost one-fifth more space.
Mr Petrovic said: "The combination of bold design, chic interiors and Wi-Fi connectivity will raise the bar, providing an unprecedented level of style and comfort for our customers." The Wi-Fi is free to all passengers, and will work even when the train is in the tunnel between Folkestone and Calais.
The new trains will be deployed in passenger service from December next year, supplementing refurbished existing stock.
From May next year, the first direct services from London to Marseilles begin, with stops at Lyon Part-Dieu and Avignon TGV. Summer services will run five times a week, with fewer at other times of year.
From December 2016, direct services from London to Amsterdam are due to start, with stops in Antwerp, Rotterdam and Schiphol airport. Mr Petrovic said he hoped Eurostar would expand the market to the Dutch capital in the same way that the train operator had doubled traffic from London to Brussels and Paris.
"No-one thought of going to Paris for a weekend 20 years ago," he said.
Join our new commenting forum
Join thought-provoking conversations, follow other Independent readers and see their replies