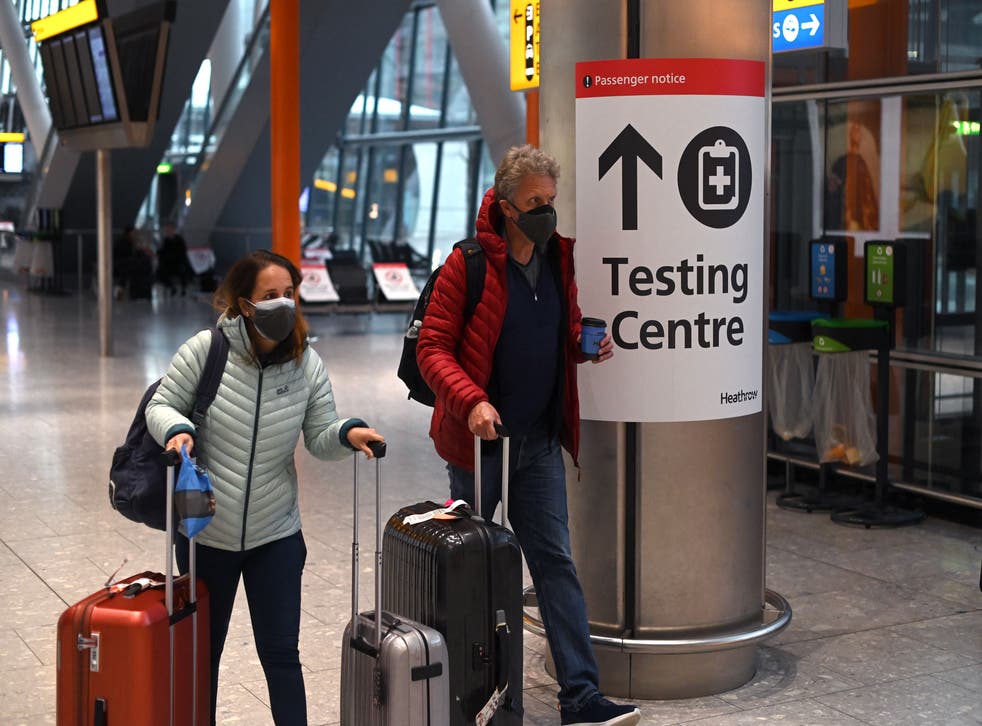 Border officials catch 100 fake Covid certificates a day, MPs told
'These things are very easy to knock up electronically', said Lucy Moreton, ISU
Around 100 people a day are arriving at the UK border with false Covid documentation, MPs have been told.
All arrivals into the UK must present a negative Covid test result, taken within 72 hours. The test result can be presented as a document, an email or a text message.
Lucy Moreton, professional officer for the Immigration Services Union (ISU), which represents border agents, told MPs that "these things are very easy to knock up electronically unfortunately".
Speaking at the All Party Parliamentary Group on Coronavirus, Ms Moreton said that around 20,000 people were arriving in the UK each day, most of them hauliers.
She added that it was "inherently unknowable" how many people were arriving with fake documentation, as border agents take "on trust" that the certificates were correct.
Ms Moreton said spelling errors made the fake certificates easier to catch, but this method wasn't foolproof as documentation can be presented in French and Spanish as well as English.
"Otherwise they are taken at face value," she added.
She went on to say that other immigration controls were also "based on trust".
"We trust people when they say they have not been in a red list country in the last 10 days; we trust people when they say that they are going to 2 Acacia Avenue to quarantine; we trust that there is an Acacia Avenue and that when they are going to go there, they are going to stay there.
"The whole thing is based on an assumption that people will do the right thing."
MPs also heard that the long queues at the border were a breeding ground for the virus.
Last week, Chris Garton, chief solutions officer at Heathrow, admitted queues had reached up to six hours' long last week as border agents struggled to check paperwork.
Asked if the disembarkation process at airports itself is a "breeding ground for infections", Ms Moreton answered: "Right now, very much so. When it's so slow and the queues are so bad, then it is a risk both to our members and the travellers in those queues."
Additional reporting by agencies
Join our new commenting forum
Join thought-provoking conversations, follow other Independent readers and see their replies