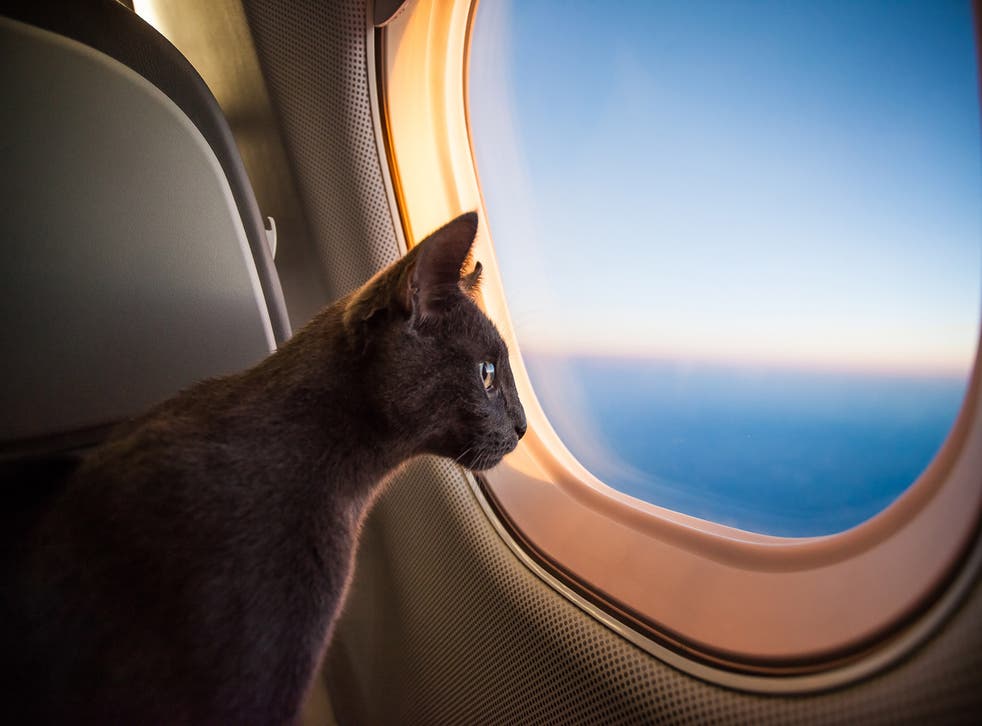 Man loses air miles for trying to smuggle fat cat onto flight using skinny body double
Passenger loses frequent flier status
Helen Coffey
Wednesday 13 November 2019 12:00 Comments
An Aeroflot passenger almost succeeded in pulling off an ingenious stunt to take his overweight cat into the cabin on a flight.
The Russian airline's rules stipulate that pets weighing more than 8kg must travel in the aircraft hold.
But 34-year-old Mikhail Galin, unwilling to part with his 10kg pet, Viktor, decided to weigh in a small cat and swap it for his own after check-in.
Mr Galin was travelling from Riga, Latvia, to Vladivostok, Russia, with a stopover in Moscow on flight SU1702 when he attempted the swap.
While Viktor had boarded the flight from Riga with no problems, when Mr Galin checked in for the second leg from Moscow, an Aeroflot agent told him Viktor was too fat and would have to travel in the hold.
According to Mr Galin, his attempts to explain that "the cat wouldn't survive eight hours in the baggage hold and would have nightmares about it for the rest of his life", were ignored.
Mr Galin delayed his flight until the next day and came up with an inventive way to circumvent the rules: "a strategic decision was made to find a similar cat of less physical mass", he wrote in a Facebook post documenting the experience.
First, he borrowed an "understudy cat", called Phoebe, from friends.
He checked in with the smaller feline with no issues, before returning her to her owners and taking Viktor onboard.
Photos shared by Mr Galin on social media show him and Viktor celebrating on the plane with a glass of sparkling wine.
The cats of Essaouira

Show all 10
However, the Facebook post quickly went viral and came to the attention of Aeroflot, which announced it was stripping Galin of his air miles.
The carrier told the BBC it had "taken the decision to take this passenger out of its frequent flyer programme," adding: "All of the miles collected during his time in the programme will be annulled."
Register for free to continue reading
Registration is a free and easy way to support our truly independent journalism
By registering, you will also enjoy limited access to Premium articles, exclusive newsletters, commenting, and virtual events with our leading journalists
Already have an account? sign in
Join our new commenting forum
Join thought-provoking conversations, follow other Independent readers and see their replies