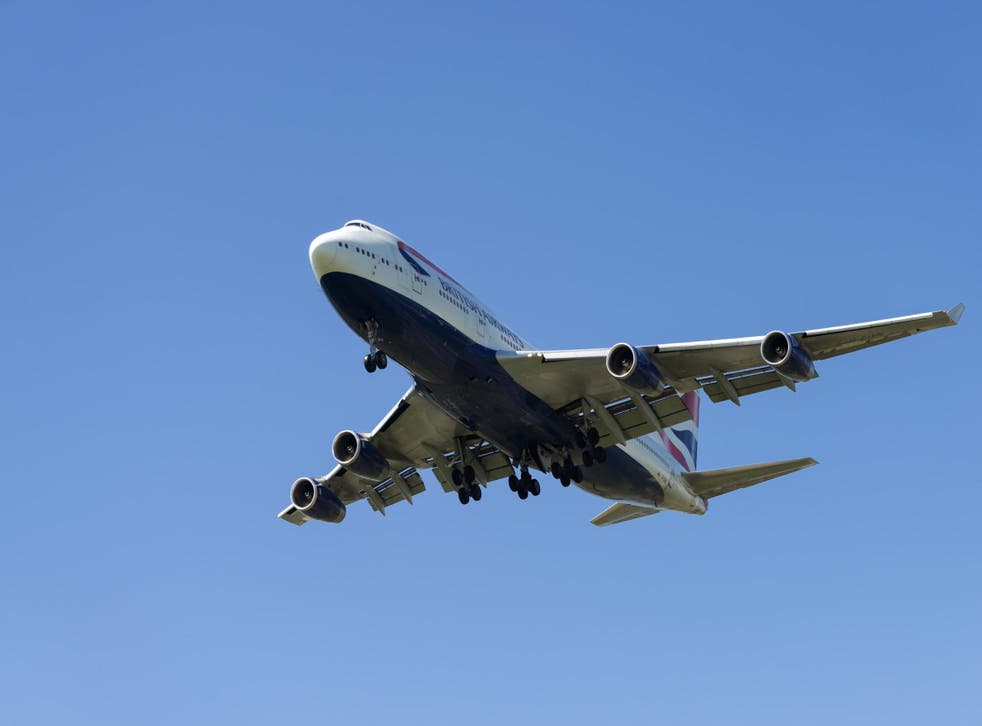 Flight shaming movement offers people a 'false choice', says airline regulator
'Environmental sustainability is the greatest challenge to our industry's licence to spread the benefits of air connectivity'
The flight shaming campaign is giving passengers a "false choice", according to the director general of the international aviation regulator.
Alexandre de Juniac of the International Air Transport Association (Iata) made the comments in a wide-ranging speech about aviation and issues including sustainability, regulation and infrastructure in Chicago.
"Today environmental sustainability is the greatest challenge to our industry's licence to spread the benefits of air connectivity," he said.
"At the same time, we must be aware that the rise of anti-aviation sentiment over these last months, particularly in Europe, poses an immediate challenge to our efforts to grow aviation's benefits, while addressing our climate responsibilities.
"Through campaigns like flight shaming, which started in Sweden, people are being presented with a false choice: to fly or not to fly," he said.
British Airways' new Airbus A350

Show all 10
The flygskam movement, which started in Sweden, has gained traction around Europe as many travellers want to reduce the number of flights they take a year.
Despite this, the number of flights taken each year continues to rise. Last year, a record 4.4 billion flights departed, according to Iata research.
Mr de Juniac also called into question the environment taxes that "penalise airlines and air travellers but do little to support industry efforts to become greener".
"Raising airline costs reduces the industry's ability to invest in more efficient aircraft and ground equipment. And I have yet to see any aviation environmental tax actually being used to help reduce aviation's environmental impacts," he said.
In July, France announced an "eco-tax" of up to €18 that would be added to all flight tickets from 2020.
Iata has committed to capping emissions from aviation from 2020, and cutting them to half of 2005 levels by 2050.
Support free-thinking journalism and attend Independent events
Mr de Juniac also spoke about the role of sustainable aviation fuel and electric aircraft, which would require "governments to support these efforts, not make them more difficult".
Meanwhile, capacity also plays a role in sustainable travel, said Mr de Juniac, especially in cities such as New York, London and Amsterdam which have "critically congested airports".
For example, in Europe, aircraft bottlenecks on the ground and in the air can cause excess fuel burn and CO2 emissions. Last year, says Iata, aircraft in Europe were delayed by 19.1 million minutes, which made up 5.6 per cent of the continent's annual carbon footprint.
Register for free to continue reading
Registration is a free and easy way to support our truly independent journalism
By registering, you will also enjoy limited access to Premium articles, exclusive newsletters, commenting, and virtual events with our leading journalists
Already have an account? sign in
Register for free to continue reading
Registration is a free and easy way to support our truly independent journalism
By registering, you will also enjoy limited access to Premium articles, exclusive newsletters, commenting, and virtual events with our leading journalists
Already have an account? sign in
Join our new commenting forum
Join thought-provoking conversations, follow other Independent readers and see their replies