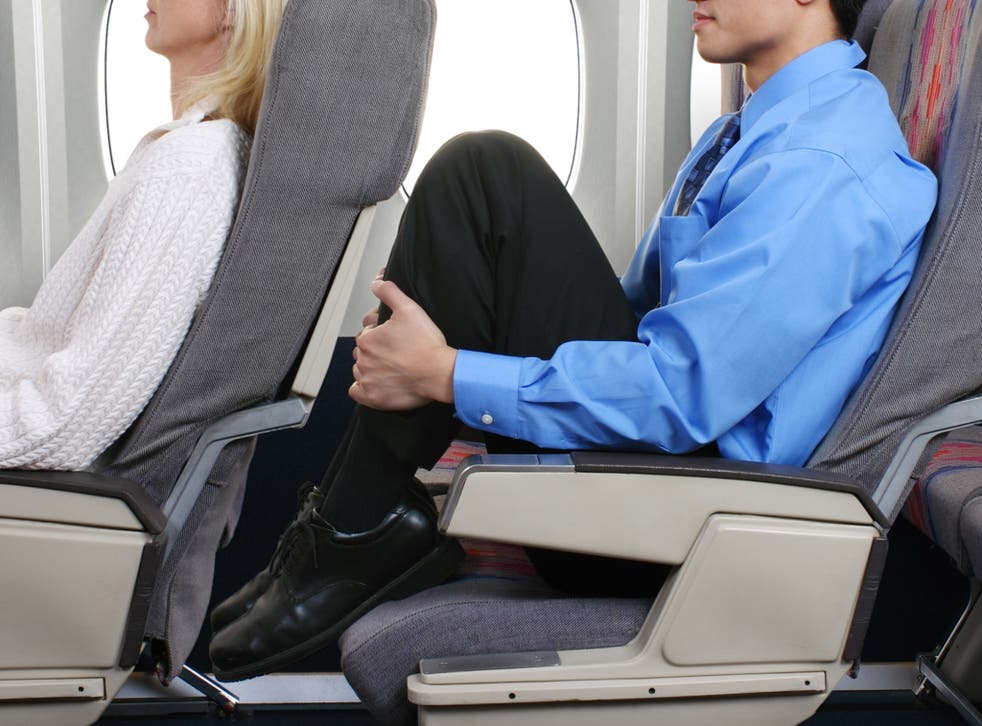 Passengers 'should pay to recline their seat' on flights
Research suggests passengers would be willing to bargain on flights to determine whether or not the person in front could recline their seat
Helen Coffey
Thursday 18 May 2017 14:47 Comments
Reclining your seat during a flight is one of the most contentious moves you can make on a plane. Although the option is there for the taking, opting to use it is a sure-fire way to make an enemy of the person behind you.
Two American law professors have potentially come up with a solution, proposing a bargaining system whereby passengers would have to pay for the privilege of putting their seat back – or be paid to refrain from doing so.
Christopher Buccafusco and Christopher Jon Sprigman from New York did a study to find out how much people would be prepared to lay out to take advantage of their reclining capabilities. On average, passengers would be willing to pay $12 (£9.20) to the passenger behind them to lean back. However, those sitting in the seat behind would demand far more, requiring $39 (£29.90) before they sacrificed their legroom.
On the other side of the coin, the study found that passengers would cough up $18 (£14) to stop the person in front reclining – while the person in front would require $41 (£31) to refrain from doing so.
Buccafusco and Sprigman supported the idea of those on flights bargaining for certain privileges in order to help restore calm to the skies, after a series of high profile incidents aboard aircraft. The pair also advocated passengers paying or bargaining for drinks rather than getting them for free.
"Nobody likes the recent turn toward airlines charging for every service, but maybe what we need is more of that," they wrote.
"Most airlines still hand out free drinks, and sometimes little bags of pretzels. Maybe instead they should charge for them and allow passengers to purchase them for one another.
"Everyone wins. Seat recline space is efficiently allocated. Airlines are marginally further from bankruptcy. And no one gets punched in the face."
Buccafusco and Sprigman discovered that people responded better to the idea of swapping reclining privileges for a drink or snack during a flight, rather than dealing with money.
"Most people are not economists (thank God), and they have some ethical resistance to the idea of making every human interaction into a money transaction," they said.
"This intuition is probably based on the idea that, in many settings, people are just nicer to one another if money isn't part of the discussion."
Register for free to continue reading
Registration is a free and easy way to support our truly independent journalism
By registering, you will also enjoy limited access to Premium articles, exclusive newsletters, commenting, and virtual events with our leading journalists
Already have an account? sign in
Join our new commenting forum
Join thought-provoking conversations, follow other Independent readers and see their replies