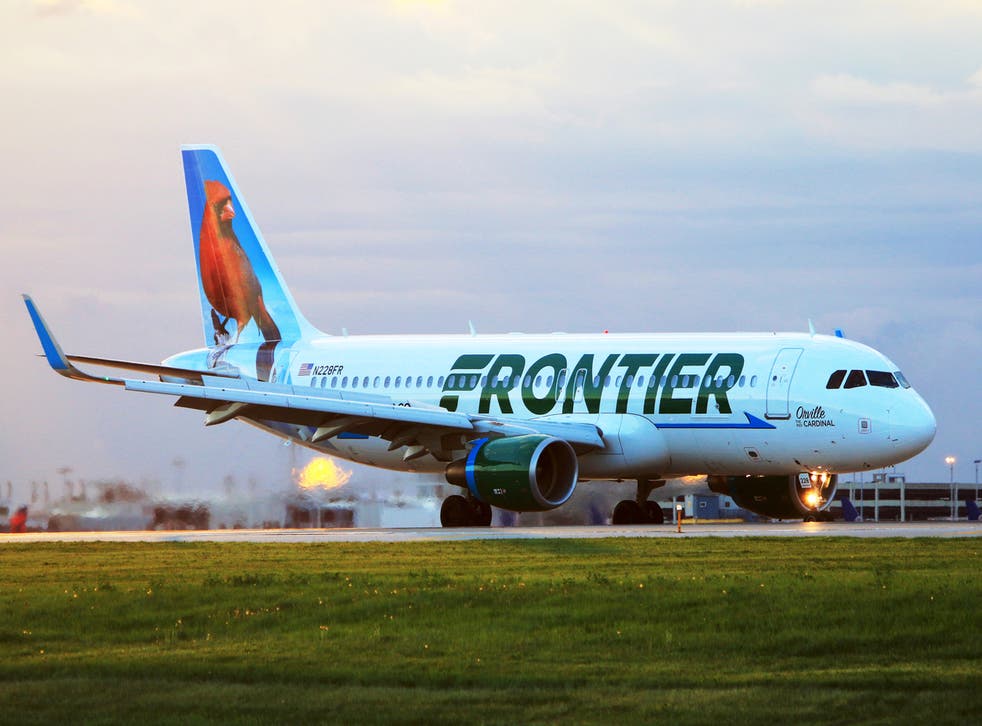 Frontier Airlines kicks father and daughter off for swearing after eight-hour delay
The pair were deemed a threat
Ravneet Ahluwalia
Tuesday 22 August 2017 12:26 Comments
A father and daughter were removed from a Frontier Airlines flight for swearing after an eight-hour delay.
Eric Miller, 70, and 25-year-old Whitney Miller had boarded a flight from Orlando to St. Louis last Wednesday.
Speaking to US network News 6, the pair admitted they were upset with the eight hour delay but say they were complaining to each other when flight attendants aggressively approached them.
Eric Miller said that an attendant leant over the seat in front and brought his face in close before asking, "Do we have a problem?"
Whitney Miller added: "It was, 'No, do you have a problem? Do you need to be removed from this aircraft?' And we responded, 'No, like, we don't understand what's going on. What's happening? Please tell us what's happening.'"
A video was taken by a passenger after the father and daughter were asked to leave the plane. It shows a flight attendant telling the Millers that they had "threatened us" and another says that they could call the police.
As they leave their seats Mr Miller can be heard saying: "This is the most loathsome experience I can actually say I've indulged in 70 years of flying on an airplane. This is absolutely incredible.
"We have a conversation. You're threatened. And we're going to have to leave after spending 12 hours in this airport waiting for this plane to leave. This is loathsome."
The airline says the father and daughter were swearing, acting disrespectfully and were deemed a threat by airline staff. A spokesperson for Frontier Airlines said: "Our flight attendants are customer service and safety professionals who are trained to recognise situations that may impact comfort and safety of passengers and crew on-board our aircraft.
"The behaviours and comments exhibited by these passengers prior to departure were inappropriate; and as a result they were asked to leave our aircraft. Safety and security of our passengers and crew is our number one priority."
The Millers were given a flight refund by Frontier Airlines.
Register for free to continue reading
Registration is a free and easy way to support our truly independent journalism
By registering, you will also enjoy limited access to Premium articles, exclusive newsletters, commenting, and virtual events with our leading journalists
Already have an account? sign in
Join our new commenting forum
Join thought-provoking conversations, follow other Independent readers and see their replies