Geneva to give tourists £84 spending money
Swiss city launches new gift card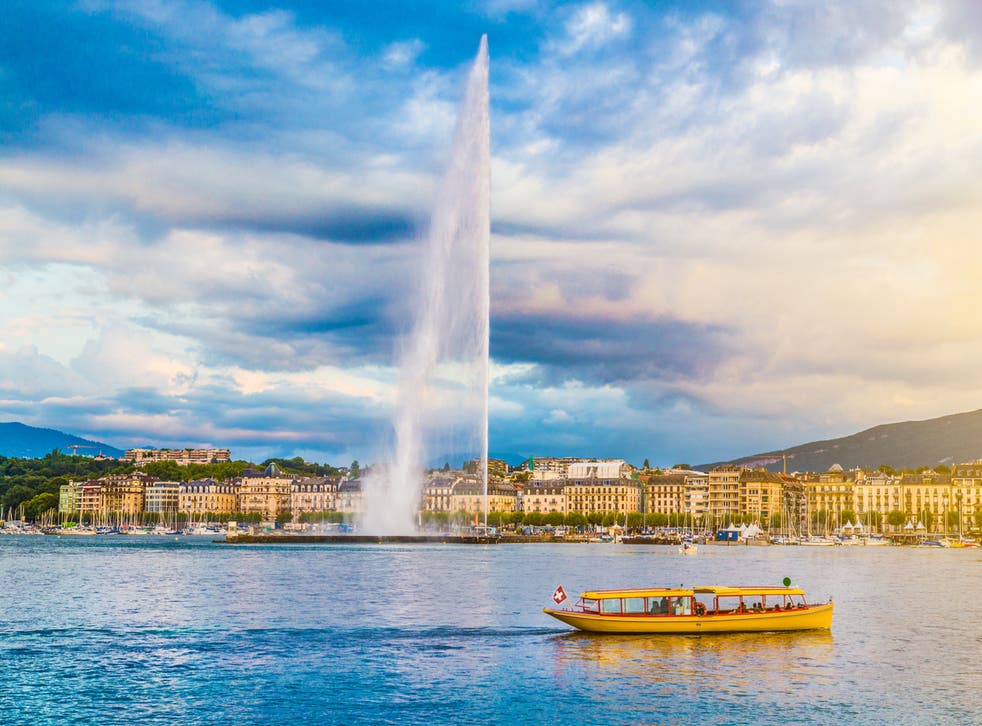 The Swiss city of Geneva is attempting to entice tourists back by paying them 100CHF (£84).
Rather than cold, hard cash though, visitors will be presented with a pre-loaded gift card, which can be used at a range of hotels, restaurants, cafes, bars and on activities around the city.
Guests must be staying for at least two nights at a participating hotel in order to qualify.
The money can be spent with more than 100 partnering businesses, including the five-star Mandarin Oriental Genève and Four Seasons Hôtel des Bergues, along with 56 other hotels.
There are 66 bars and restaurants where the card can be used, including at Michelin-starred places such as Le Chat-Botté, which combines Mediterranean, Swiss and French flavours.
A variety of attractions also accept the card, such as a Local Flavours Chocolate Tour; the Museum of Far Eastern Art; and Genève-Plage, a large outdoor pool set on the banks of Lake Geneva.
The Geneva Gift Card is valid until 31 December 2020 and is provided to tourists upon check in at their hotel; only one card is given out per room.
The amount of the voucher can't be converted into cash and any outstanding balance will not be refunded, encouraging visitors to spend it all by making the most of the city.
Surrounded by the Alps and Jura mountains, Geneva offers superb views of Mont Blanc, as well as an enviable position on the tip of Lake Geneva.
It's not the only destination launching new initiatives to attract visitors following the global shut-down of tourism during the coronavirus pandemic.
The Canary Islands recently started offering tourists free insurance covering coronavirus-related incidents in an attempt to reassure holidaymakers.
The policy, launched by the Canaries' Department of Tourism, Industry and Commerce in partnership with insurance firm AXA, covers Spanish and foreign visitors alike, provided they are staying in tourist accommodation (rather than with friends or family).
All medical expenses, health repatriation and extended stays necessitated by quarantine will be covered for those who test positive for Covid-19 while staying on the islands.
"There is no cost to travellers and all are automatically covered," said a spokesperson for the Spanish Tourist Office.
Register for free to continue reading
Registration is a free and easy way to support our truly independent journalism
By registering, you will also enjoy limited access to Premium articles, exclusive newsletters, commenting, and virtual events with our leading journalists
Already have an account? sign in
Register for free to continue reading
Registration is a free and easy way to support our truly independent journalism
By registering, you will also enjoy limited access to Premium articles, exclusive newsletters, commenting, and virtual events with our leading journalists
Already have an account? sign in
Join our new commenting forum
Join thought-provoking conversations, follow other Independent readers and see their replies