Get in the frame and enter our travel photography competition

Show all 3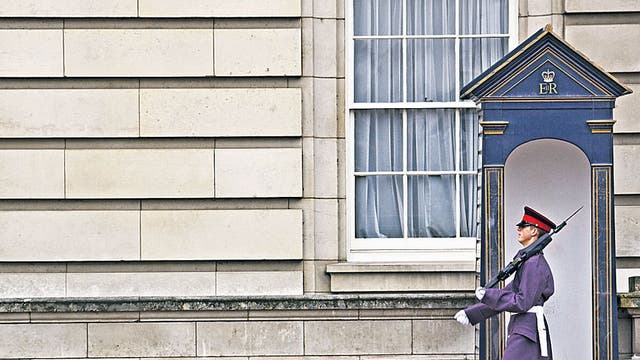 Get in the frame and enter our travel photography competition
Your chance to win a classic Olympus camera, plus a special travel-guide commission worth £3,000
Do you have an eye for what makes the perfect travel photo? The Independent on Sunday/ Insight Guides 2012 travel-photography competition is your chance to prove it. Readers can take a picture of absolutely any travel destination. The only brief they have is to capture the essence of the place and to submit three outstanding, top-quality colour images (of one destination or more), either digitally or in print.
The first prize will be a commission worth £3,000 from Insight Guides (www.insightguides.com), the publisher, to take photographs for one of its guide books, plus a retro-styled Olympus E-PL3 kit worth £550. Photographers in second and third place and the under-18s winner will also receive Olympus cameras; altogether, the four cameras are worth £1,670.
The head of the judging panel will be Michael Pritchard, director-general of the Royal Photographic Society. Joining him will be Yoshimi Kanazawa, the picture editor of Insight Guides; the photographer Kevin Cummins; and The Independent on Sunday's picture editor, Sophie Batterbury.
Sophie emphasises that entrants do not necessarily need to travel far to enter. Last year's winner, Nathaniel Gonzales, for example, submitted three stunning images of London.
"What we're looking for is a real feel for the subject," says Sophie. "The three pictures need to work together as a set – and bring travel to life at the same time. A good travel photograph should make you want to be there."
The prizes will be presented on Sunday 21 October at the Corinthia Hotel in London (corinthia.com/London), where the winner of the over-18s, plus those in second and third place, will be invited to a dinner at the Northall, the hotel's modern British restaurant, followed by an overnight stay, with breakfast. With state-of-the-art facilities, the Corinthia occupies a grand 19th-century building overlooking the Thames in Whitehall Place, just minutes from Trafalgar Square.
The winner of the under-18s category will be presented with their prize separately.
Last year's winner in the adult section, Nathaniel Gonzales, travelled to Paris to snap images for a new guide to the French capital. And the winner of the 2010 competition, Steve McDonald, took photographs that have been incorporated into the new Tuscany Insight Guide, which is published on 1 May (see panel above and insightguides.com).
"It gave me the opportunity to visit a region of Italy I barely knew," said Steve. "So much so that I now feel I can call myself an 'expert'! The highlight was photographing the Palio in Siena from a balcony position above the square. This gave me a photographic advantage as well as a panoramic vista of the whole event, which was reflected in the images I submitted."
Just snap to it
For tips on how to take winning images, take a look at the Insight Guide to Travel Photography (£14.99), a 320-page practical guide detailing how to take the perfect travel shot. Created by experts, it covers everything from digital processing to selling images. A unique section on how to photograph people, respectfully, in their own environment, focuses on the importance of establishing a rapport with your subject.
How to enter
Entrants must be resident in the UK and should provide three different colour photographs capturing the essence of a destination, or destinations. Submissions must not have been previously entered into any other photography competition. All photographs must have been taken since 1 January 2012. Entries can be emailed to: photocontest@insightguides.co.uk as high resolution Jpegs to a minimum of 3MB at 300 DPI and a maximum of 15MB at 300 DPI, individually or as a group of three. Alternatively, you can send your prints, no bigger than 10x8 inches to: Travel Photography Competition, APA Publications, 58 Borough High Street, London SE1 1XF. Note that entries cannot be returned and all must be labelled with the entrant's name, address, email address, and phone number, giving a location for each image taken. Under-18 entrants must mark each image "under-18s". All entries must be received by Friday 14 September 2012.
Click here for complete terms and conditions.
The prizes
* First prize: A travel photography commission from Insight Guides (worth £3,000) plus an Olympus PEN Lite(E-PL3) kit (RRP £550). The new retro-styled PEN Lite is a favourite with those who want SLR quality without the bulk of a traditional camera.
* Second prize: Olympus E-PM1 kit (RRP £450). The gorgeous new Olympus PEN Mini is one of the world's smallest and lightest system cameras with interchangeable lenses. It also takes beautiful full-HD movies, and is very easy to use.
* Third prize: Olympus XZ-1 (RRP £400). The new XZ-1 camera combines the image quality and adjustability of system cameras and the portability of digital compact cameras.
Adult winners and a companion will be given dinner and an overnight stay plus breakfast at the Corinthia Hotel.
* The under-18 prize: an Olympus Tough camera TG-820 (RRP: £270). This next-generation of Tough compacts sets a new benchmark by combining the trademark indestructibility of Olympus with superb picture quality.
Join our new commenting forum
Join thought-provoking conversations, follow other Independent readers and see their replies