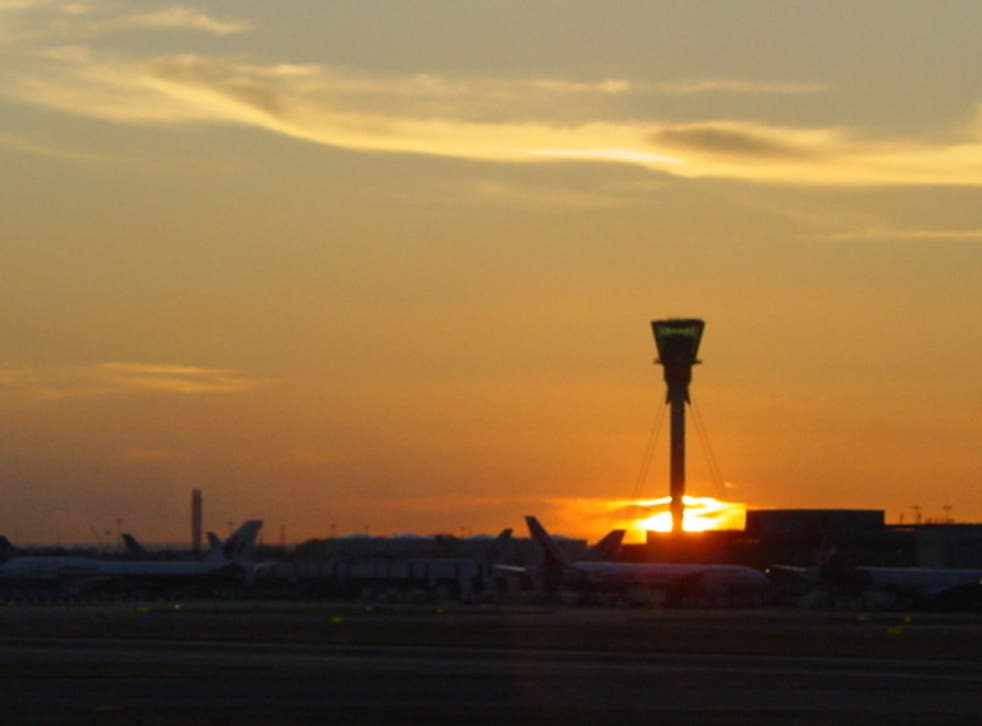 Government outlines plans to cut self-isolation
Many countries allow single or multiple tests as an alternative to quarantine
Simon Calder
Travel Correspondent
Wednesday 07 October 2020 17:45 Comments
Leer en Español
Four months after the aviation industry began calling for an alternative to quarantine, the government has said that a system to reduce the time spent in self-isolation by returning travellers will be introduced.
A "Global Travel Taskforce" led by the transport secretary, Grant Shapps, and the health secretary, Matt Hancock, will decide on what form it will take by early November.
At present arrivals to the UK from almost all countries must self-isolate under stringent conditions for two weeks. The quarantine rules have been called "a travel ban in all but name".
But the transport secretary, Grant Shapps, has concluded that passengers will be able to reduce the time spent in self-isolation by taking a single test – at their expense – and leave quarantine if it proves negative. It is yet to be decided whether that will be five, seven or eight days after arrival.
"Following agreement from medical experts, we are moving ahead with the next step to reduce the travel quarantine period by launching the Global Travel Taskforce to open up international travel & boost our businesses," tweeted Mr Shapps.
"The taskforce will implement a testing regime to reduce the self-isolation period, along with a wide range of other measures to enable travel whilst keeping #coronavirus rates down."
While a test after five days is predicted to be effective in only 85 per cent of cases, it will enable quarantine to be halved – which is expected to appeal to business travellers and some holidaymakers.
The aviation industry, which has been extremely hard hit during the coronavirus pandemic, is desperate for a workable system to avoid two weeks of self-isolation in order to stimulate demand for Christmas and New Year flights – which are normally extremely profitable.
A Virgin Atlantic spokesperson said, "Today's announcement represents much needed progress, but every day counts when Britain's economy and half a million jobs that rely on aviation are at stake.
"We support the government's decision to opt for a single-test, private sector-led, passenger-funded approach that does not compete for, nor divert, vital NHS testing resources, to reduce travel restrictions while protecting public health.
"But a firm commitment that a comprehensive testing regime will be implemented in November is required to boost consumer confidence, enable global travel and protect jobs."
Many countries allow single or multiple tests as an alternative to quarantine.
Work is also in progress with officials in the US and Singapore aimed at setting up quarantine-free corridors, based on a yet-to-be-agreed testing protocol.
The transport secretary's announcement came on the day that the UK's rate of new cases of coronavirus per 100,000 people reached 126, over six times the government's own threshold for defining countries as "high risk" for Covid-19.
Paul Charles, chief executive for The PC Agency and a campaigner for a "test and quarantine" programme to enable airlines and holiday companies to continue, said: "The intention to cut quarantine time by 50 per cent or more, with a single test, is welcome news.
"It will create more confidence to book and safely travel knowing there is a shorter self-isolation time that won't impact the NHS."
Heathrow airport and partners have been calling for a testing system since June. A facility is already installed at Heathrow, awaiting permission to go ahead.
In the past week the government has faced a barrage of criticism over its current "double-lock" policy to impose quarantine and warn against all non-essential travel when a country's coronavirus rates rise too high.
The chief executive of Abta, Mark Tanzer, described it as "incoherent," while Julia Lo Bue Said, chief executive of the Advantage Travel Partnership accused the government of "industrial sabotage".
At present the only major countries with no restrictions on travel in either direction to or from the UK are Italy and Sweden – both of which may be placed on the "no-go" list in the government's next review of quarantine, due on Thursday 8 October.
Register for free to continue reading
Registration is a free and easy way to support our truly independent journalism
By registering, you will also enjoy limited access to Premium articles, exclusive newsletters, commenting, and virtual events with our leading journalists
Already have an account? sign in
Join our new commenting forum
Join thought-provoking conversations, follow other Independent readers and see their replies