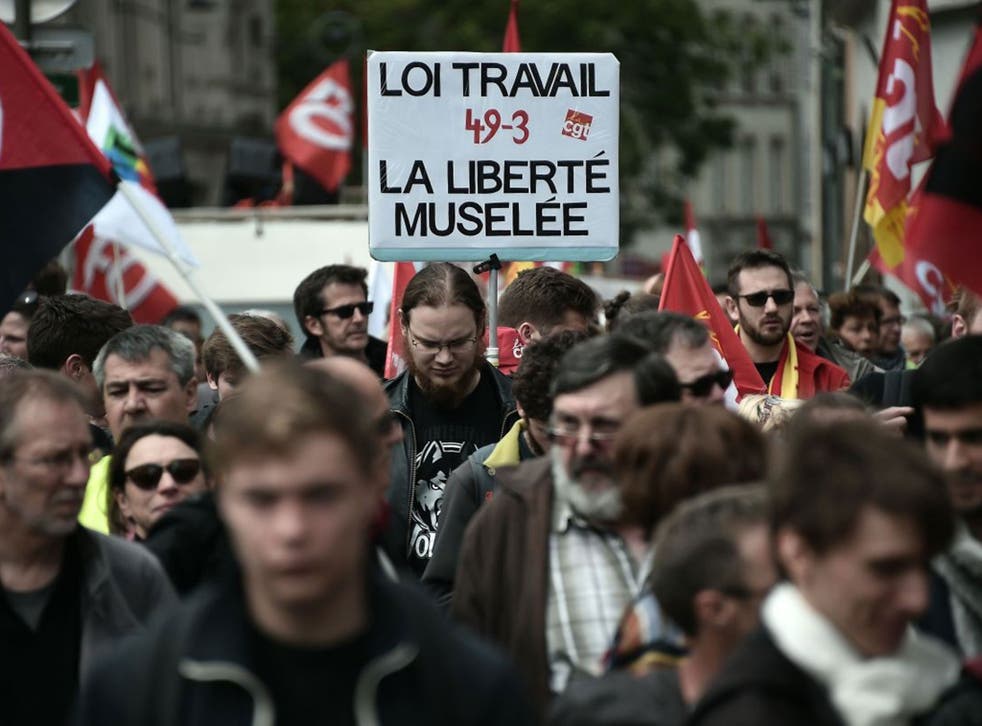 Half-term travel chaos looms as French workers step up strikes
Ryanair has cancelled 70 flights ahead of the strike, including services from Birmingham, East Midlands, Manchester and Stansted
Hundreds of thousands of British holidaymakers face disruption and frustration over the half-term holiday, as striking air-traffic controllers and refinery workers bring chaos to the transport network for people travelling to, through and over France.
Members of air-traffic control unions are unhappy about proposed changes to working arrangements and retirement conditions, and what they call "The inability of our government to develop a human resources management policy". They also claim their salaries are "significantly lower than those of their counterparts in other major providers".
The largest union, the SNCTA, will strike on five further days: tomorrow, from 3 to 5 June and on 14 June. Previous stoppages have caused hundreds of cancellations, with flights between the UK and Spain particularly badly affected.
Tomorrow will be the seventh day of industrial action by French air-traffic controllers in the past two months. Ahead of the strike, Ryanair has cancelled 70 flights , including some services from Birmingham, East Midlands, Manchester and Stansted to France, Portugal, Spain and Switzerland.
The airline warned: "Unfortunately, further flight delays and cancellations are likely.
"Ryanair sincerely apologises for any inconvenience caused by these unjustified ATC disruptions which are entirely outside of our control."
French government stands firm amid labour protests
British Airways has cancelled at least 20 flights, including six between Heathrow and Madrid, and four each to and from Barcelona, Nice and Paris. Passengers to Geneva, Marseille and Toulouse are also affected. BA is allowing anyone booked to fly to or from France, Barcelona or Madrid tomorrow to switch flights up to and including Wednesday 1 June. The airline said: "We are sorry that customers are facing another potential day of delays and disruption, which is beyond our control, and we recognise the uncertainty the situation is causing."
Air France, as with previous strikes, is confident it will operate all its flights to and from Paris Charles de Gaulle. A few services using the other airport in the French capital, Orly, and Lille, may be affected.
The stoppage next week, covering Friday, Saturday and Sunday, will jeopardise the return home for half-term holidaymakers. It could also prove extremely expensive for airlines, which are responsible for providing meals and accommodation until they can get travellers home.
World news in pictures

Show all 50
Thomas Reynaert, Managing Director of the airlines' grouping, A4E, said: "The overall impact of these strikes will be immense as they are taking place at a very busy time of the year. We are hurtling towards a summer of disruption and frustration for customers."
Airlines are calling for controllers from other countries to take over from the striking French workers.
Travellers who decide to drive instead to or through France face problems finding fuel. Blockades of fuel depots have led to limits on the amount of petrol or diesel that can be bought. In addition, says the Foreign Office: "Some petrol stations may have run out of some types of fuel."
Join our new commenting forum
Join thought-provoking conversations, follow other Independent readers and see their replies