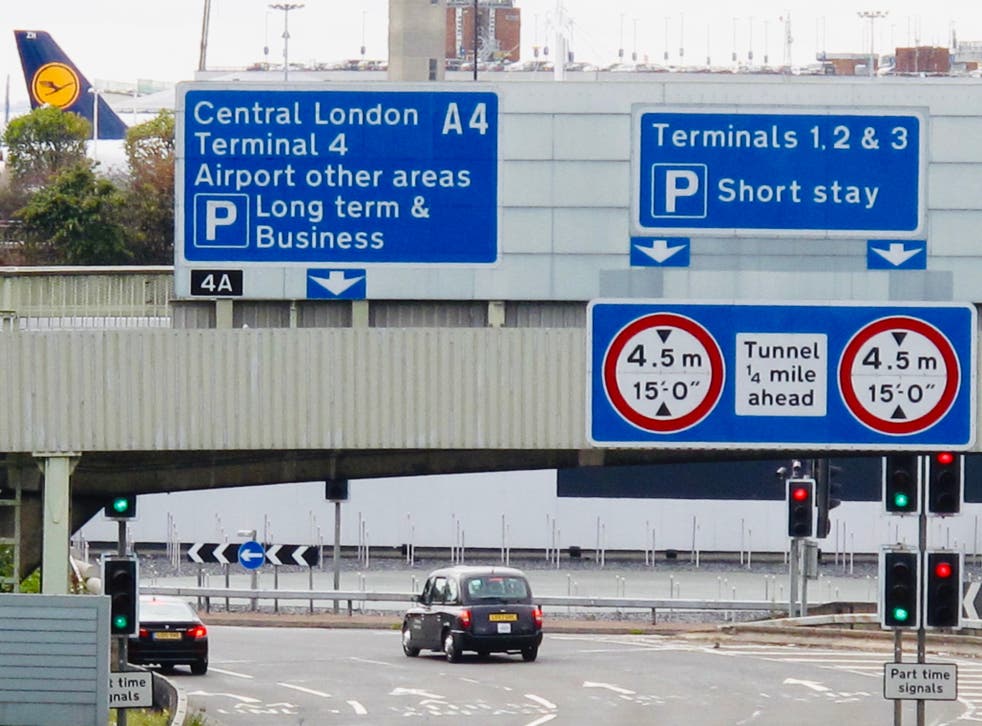 Heathrow queues 'disaster', says former UK Border Force boss
Heathrow airport executive warns: 'It will become a much bigger problem after 17 May'
With queues for UK Border Force at Heathrow rising to six hours or more, the former head of the operation has described the situation as "a bit of a disaster".
Tony Smith, who was director general of the UK Border Force during the 2012 Olympics, was speaking after a woman collapsed while waiting for passport control at Heathrow for several hours.
Mr Smith told LBC Radio that firmer controls on UK-bound travellers abroad would alleviate the problem, saying: "We need international collaboration. All we're doing is loading more and more pressure onto the hard-pressed UK Border Force."
Heathrow is by far the leading point of arrival into the UK. At present between 10,000 and 15,000 passengers arrive at the airport each day – 10 to 15 per cent of present levels.
All non-essential travel abroad from the UK is currently banned.
From 17 May, when international leisure travel is expected to become legal, numbers are expected to increase.
On Wednesday, MPs on the Transport Select Committee were told by a senior Heathrow executive that queues for UK Border Force are currently up to six hours – longer than some flights from the East Coast of the US to London.
Chris Garton, the chief solutions officer, said police were having to become involved with disruptive passengers.
"It is a problem today, but it will become a much bigger problem after 17 May," he said.
On Thursday a Home Office spokesperson told The Independent: "We are in a global health pandemic – people should not be travelling unless absolutely necessary.
"Border Force has ensured it has the right level of resources to check that passengers are compliant with our border health measures.
"Queues and wait times will currently be longer, as it is vital that we undertake thorough checks at the border and due to the fact that some passengers have not completed the necessary requirements to enter the UK, such as purchasing Covid testing packages or booking their hotel quarantine in advance."
Meanwhile a frequent flyer, James Goodwin, has set out the hurdles for international travellers heading for the UK – starting with proof of a negative Covid test before departure.
Writing on Twitter, he said: "I've seen three people in Zurich airport turned away because their test was issued in German and not English, French or Spanish, as well as someone turned away because their test was an hour out of date due to a delayed transfer."
He said that the "regular work abroad" exemption was based on evidence of something that does not exist in aviation: a season ticket.
"I've tried multiple times to contact the Home Office and Department for Transport to clarify what this means. However, staff have been issued no further guidance on enforcement other than what is in law."
Join our new commenting forum
Join thought-provoking conversations, follow other Independent readers and see their replies