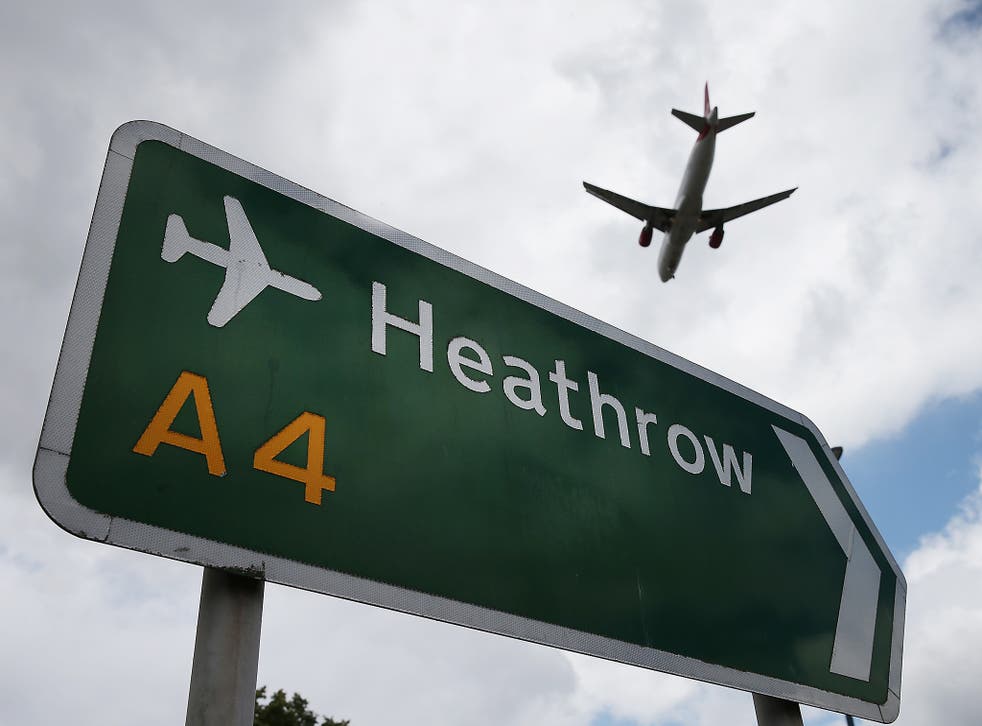 Heathrow expansion plans threatened by Crossrail row
Britain's biggest airport accused of demanding £677 every time a train arrives
Plans to build a third runway at Heathrow could be jeopardised by a row between the airport's owners and Transport for London (TfL).
Heathrow Terminals 2, 3 and 4 are expected to be served by the new east-west line, which is due to open between central London and the airport in May 2018.
But Heathrow is demanding a heavy price from the capital's transport users, in order to pay back the estimated £1bn cost of the rail link. The privately funded Heathrow Express spur from the Great Western line opened in 1998.
The Office of Rail and Road said that Heathrow could not recoup the historical costs of the link, a decision that the airport then asked to be judicially reviewed. A judgment is expected shortly.
If the ruling is in favour of Heathrow, TfL may opt not to serve the airport at all — which would throw into doubt predictions of the proportion of passengers using public transport if a third runway is built.
The National Policy Statement on expanding Heathrow requires that "access to the airport by road, rail and public transport is high quality, efficient and reliable for both passengers and airport workers".
The Government is committed to maximising the number of journeys made to airports by sustainable modes of transport.
TfL initially plans to run trains four times an hour between Paddington (National Rail) and Heathrow Terminal 4, serving Terminals 2 and 3 along the way, and replacing the existing Heathrow Connect.
One of Crossrail's selling points has been easy access to Heathrow from east London and the City, as well as Luton and Gatwick airports with a single change at Farringdon.
Once the full service is up and running in 2019, travellers are promised: "The journey time from London Heathrow to the City of London (Liverpool Street) will fall from 55 to 34 minutes."
But the new link puts the appeal of the Heathrow Express — the existing non-stop service to Paddington — in doubt. While it still has a time advantage, and will be the only link running to Terminal 5, the Express's premium price of £25 one-way at peak time may deter some users when a low-cost, high-quality service that goes deeper into London is available.
If TfL decides not to serve Heathrow at all, it is conceivable that passengers could still reach it by changing at Hayes & Harlington to a separate shuttle service. But as well as making the journey more cumbersome for travellers with heavy baggage, it could require them to buy an additional ticket — currently costing £6.30 one way.
While Heathrow's Underground stations are part of the TfL zonal system, the rail links are not.
A spokesperson for Heathrow told The Independent; "We are committed to increasing public transport to Heathrow and look forward to the arrival of Crossrail in May 2018.
Third runway at Heathrow cleared for take-off - MPs react
"We need to ensure that track access charges are fair and are waiting on a ruling from the courts on whether the regulations apply and if so, their correct application to costs."
Heathrow is also intended to be connected to the new High Speed 2 rail link from London to Birmingham via a new station at Old Oak Common in west London.
Without straightforward, low-cost rail links, more airline passengers may opt to go by road to Heathrow — adding to pollution, congestion and noise.
The Conservative election manifesto supports expansion at Heathrow.
The Labour manifesto says that before an additional runway is given the go-ahead, "We will guarantee that any airport expansion adheres to our tests that require noise issues to be addressed [and] air quality to be protected.
The Liberal Democrats have ruled out any expansion in the London area, and instead have pledged to develop Birmingham and Manchester airports.
Join our new commenting forum
Join thought-provoking conversations, follow other Independent readers and see their replies