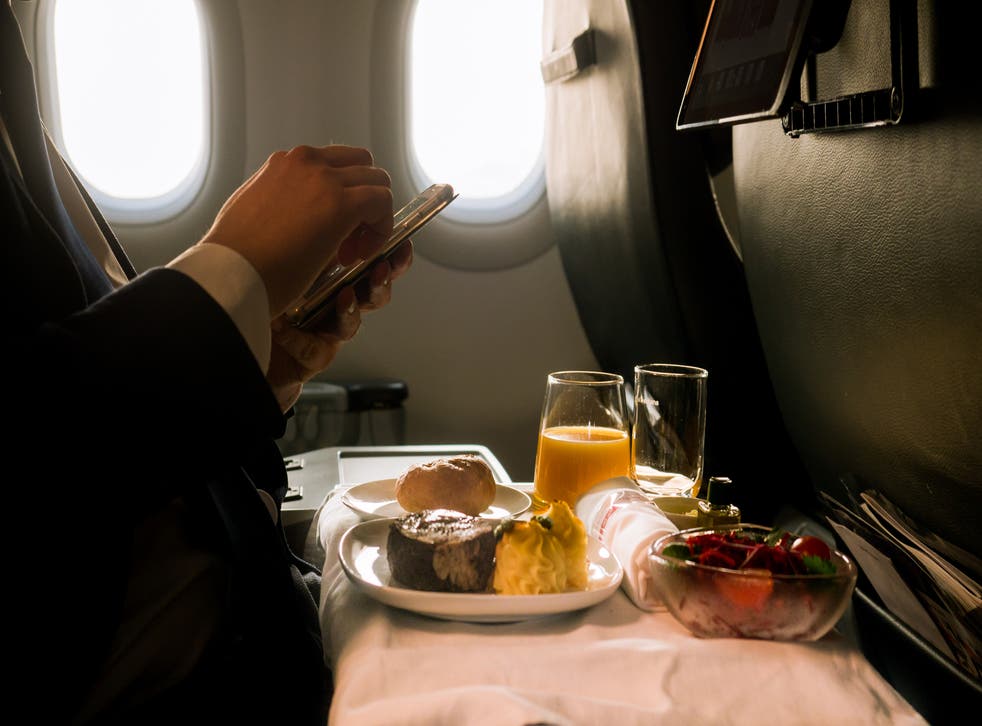 Heathrow passengers could face five days of no inflight food or drink due to strike
The strike is slated to begin on Wednesday 22 May and continue into the May bank holiday weekend
Tens of thousands of passengers flying from Heathrow Airport at the end of May could find themselves without any inflight food or drink due to a planned strike.
Union Unite has called on drivers for Alpha LSG, an aircraft catering firm, to walk out from 00.01 on Wednesday 22 May until 23.59 on Sunday 26 May.
The strike would disrupt the supply of food, drink and duty free products for 29 international airlines during the busy end of May bank holiday weekend.
The affected operators include Qatar Airways, Qantas, American Airlines, Etihad and Singapore Airlines.
Unite members are walking out to protest "punishing" new rosters, which employees claim are affecting their health and personal lives.
Travel destinations: 52 places to go in 2019

Show all 52
The union claims that drivers have to work five to six weeks before getting a weekend off, adding that many drivers are working an extra 25 days a year.
Admitting that the strike would cause "major disruption" to a number of international airlines, Unite regional officer, Jayesh Mistry said: "Alpha LSG at Heathrow has imposed a punishing new shift pattern on its drivers.
"The new rosters are taking a heavy toll on the workers' wellbeing. The company are treating workers with contempt by trying to force them to work an extra 12 weekends a year.
"It's an attack on family life and the drivers are fighting back. They are getting shorter rest breaks, plus increased workloads are piling pressure on the workforce."
A spokesperson for Alpha LSG made the following statement to The Independent: "New roster patterns are required to meet the operational needs of our current business and are based on flight schedules.
"We have been in discussions for over six months with local union representatives. We have held meetings with our drivers and taken on board comments about the work rosters, making alterations in line with some of the feed-back.
"Unite has never previously raised concerns in respect of work-life balance to this work pattern, until it was introduced across our entire Heathrow operation. The rest breaks in our roster meet all the legal requirements."
A Heathrow spokesperson told the Evening Standard: "Heathrow has plans in place to provide additional assistance to passengers who may be impacted by this strike between the airlines, their colleagues and contractors.
"We will be working with airlines to ensure adequate contingency plans are in place."
The Independent has contacted Heathrow for comment.
Register for free to continue reading
Registration is a free and easy way to support our truly independent journalism
By registering, you will also enjoy limited access to Premium articles, exclusive newsletters, commenting, and virtual events with our leading journalists
Already have an account? sign in
Register for free to continue reading
Registration is a free and easy way to support our truly independent journalism
By registering, you will also enjoy limited access to Premium articles, exclusive newsletters, commenting, and virtual events with our leading journalists
Already have an account? sign in
Join our new commenting forum
Join thought-provoking conversations, follow other Independent readers and see their replies