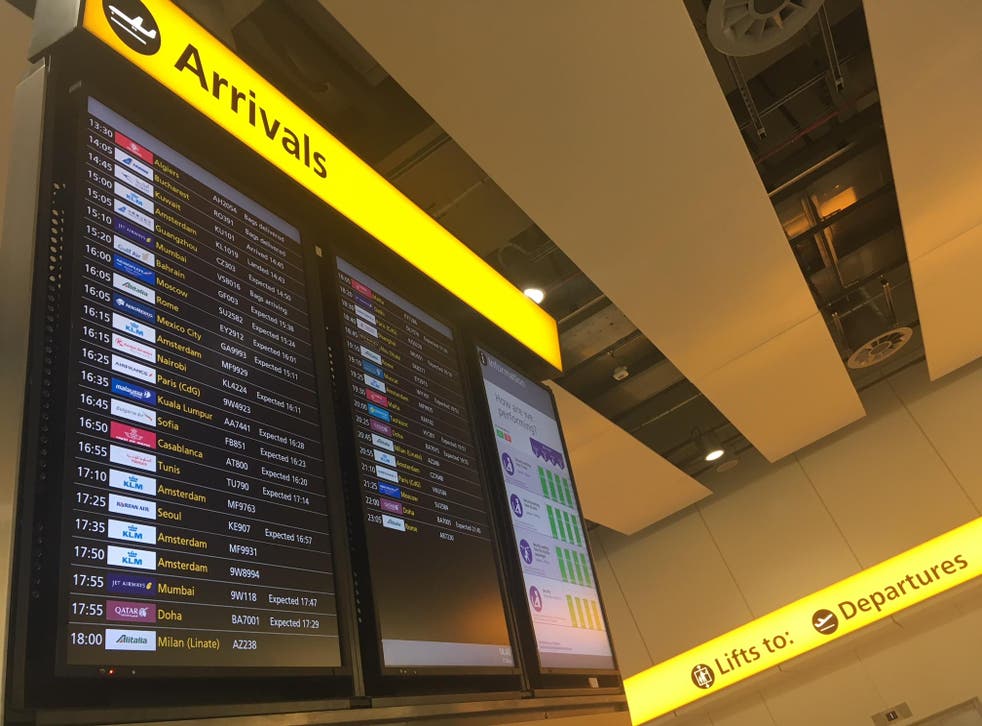 Heathrow Terminal 4 to remain closed until end of 2021
Passengers numbers fell 88 per cent in November
Helen Coffey
Friday 11 December 2020 15:06 Comments
Heathrow's Terminal 4 will remain out of action for most of 2021, the London airport has said.
Following an 88 per cent drop in passenger numbers in November, the air travel hub forecasts that the decline in passengers means the terminal won't be operational again until the end of next year.
It has been closed since May 2020.
The coronavirus pandemic and accompanying travel restrictions led to a huge drop in passengers, with transatlantic travel, a key market for Heathrow, falling by nearly 95 per cent.
Heathrow chief executive John Holland-Kaye said: "2021 should be the year of Britain's economic recovery. But recent announcements, such as the tourist tax, could be the final nail in the coffin for struggling businesses such restaurants, hotels and theatres that rely on inbound tourists, as well as for retailers.
The "tourist tax", which will make the UK is the only country in Europe that doesn't offer tax-free shopping for international visitors, could lead to 2,000 retail job losses at Heathrow, Mr Holland-Kaye has said.
"To make global Britain a reality, the government should be helping the aviation sector to survive, to develop routes to our key trading partners, and attract businesses and tourists to come to Britain to spend their money," he added.
The airport is calling on the government to support the aviation industry financially by offering full business rates relief for all UK airports and scrapping the "tourist tax".
Heathrow's CEO has been vocal in his condemnation of Number 10 during the pandemic, particularly following the news that Paris Charles de Gaulle had overtaken London Heathrow as the busiest airport in Europe.
"The French understand just how important aviation is to a thriving economy," he told The Independent.
"I don't think the UK government does. The fact that Heathrow has now lost its leadership position as the biggest airport in Europe should be a wake-up call to the government.
"Unless they wake up and and take action to protect aviation, then Britain will start to fall behind just as Heathrow has started to fall behind.
"That way millions of jobs will be lost that could have been saved."
Register for free to continue reading
Registration is a free and easy way to support our truly independent journalism
By registering, you will also enjoy limited access to Premium articles, exclusive newsletters, commenting, and virtual events with our leading journalists
Already have an account? sign in
Join our new commenting forum
Join thought-provoking conversations, follow other Independent readers and see their replies