Don't let the puny pound change your holiday habits
The Man Who Pays His Way: Even as sterling slumps, keep a sense of perspective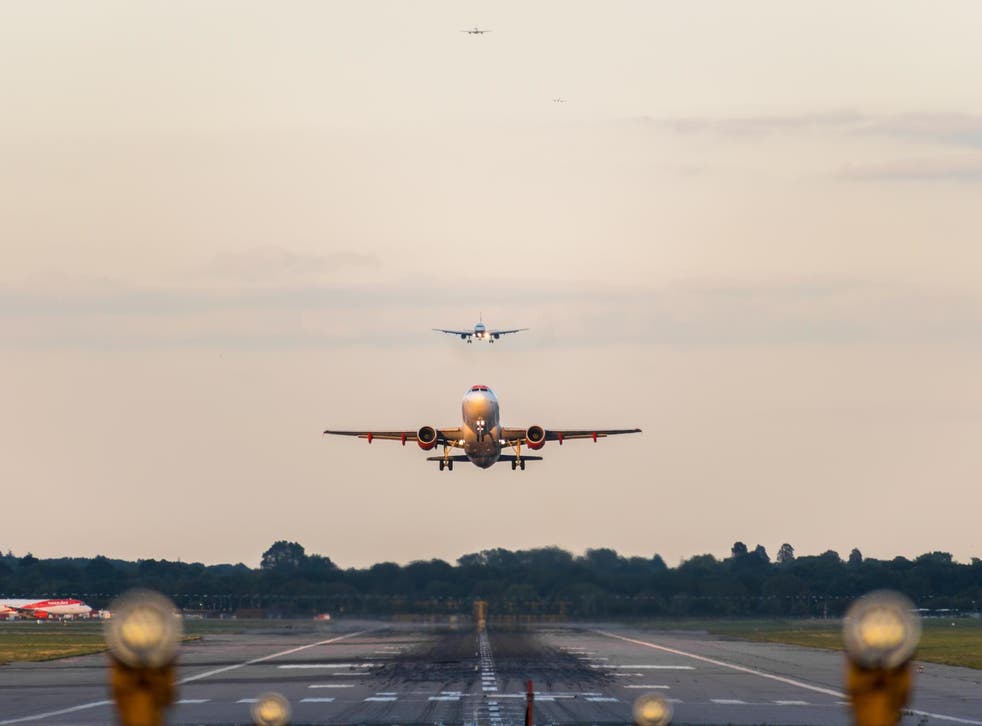 Anyone unwise enough to change money at a UK airport this week will have felt the extreme consequences of the slump in sterling. The pound is down six per cent in three months, with half of that loss since last week.
On Monday at Gatwick I was offered a pound-dollar rate of parity: change £100, get $100. Had I accepted, and promptly switched the US currency back to sterling, I would have lost more than one-third of my capital down the foreign exchange drain. At Heathrow on Tuesday, I was invited to buy €100 for £117, making each pound worth a measly 85 euro cents.
Even when you seek out the best available rates, the currency see-saw is unforgiving: with each cent that sterling sinks, the price of everything abroad rises.
For travel firms, the puny pound is doubly painful. Aircraft leases and aviation fuel are priced in US dollars, while Mediterranean hotel contracts are mostly in euros. Meanwhile, demand is dwindling, as some British holidaymakers trim their travel plans. So even at the start of August, holiday companies are having to cut prices to fill aircraft seats and hotel beds in the peak holiday month.
Last-minute flights to the Med should be selling for a fortune. For some, they are: the last remaining seat on British Airways from Gatwick to Alicante on Friday morning sold for £469 (yes, that is one way, and works out at £3 per minute in the air).
Travel destinations: 52 places to go in 2019

Show all 52
But Tim Jeans, former managing director for Monarch Airlines, says: "Fares in the summer peak are at an all-time low, driven by overcapacity as much as weak demand."
Prices quoted by the UK's biggest holiday company, Tui, on Thursday evening for Friday flights, bear that out. An instant island escape from Cardiff to Mallorca was selling at a distressed £73, while Manchester-Corfu was £88.
Tui is selling thousands of one-week package holidays (including flights, transfers and accommodation) for under £400 right through August – particularly to Bulgaria, Greece and Turkey.
Yet Jeans says travel firms have a cushion: "The recent fall in the price of oil by around 10 per cent will make more of a difference than the decline in the dollar rate for the pound.
"The travel industry – and airlines in particular – have been dealing with sterling crises for as long as I can remember.
"Likewise, we Brits are canny and resilient spenders abroad and it's more likely that we will spend less in resort, rather than not go at all."
Neil Taylor, former Regent Holidays director, has been working in travel long enough to remember 1985, when sterling sank to its lowest-ever rate against the dollar: $1.05.
He says: "In the past, I don't think that booking patterns were greatly affected by exchange rates, partly because people tended to book well in advance and so were 'trapped' into a holiday, whatever the change in rates."
He also questions how worsening exchange rates affect behaviour. "A coffee priced at €3 would have cost £2.68 last week. This week, it is £2.75. Would you really forego a coffee out because it had become 7p more expensive?"
One way to defend against devaluation is proving more popular than ever, according to Frank Rejwan, managing director of the giant online agent, Travel Republic.
"We're seeing continued strong trends towards all-inclusive holidays in order to lock in costs," he says. "They have now reached the highest levels we've ever seen."
And he adds a no-surcharge guarantee – his firm will not come after you for more if sterling sinks further: "We honour our pricing of holidays regardless of future exchange rates fluctuations."
Support free-thinking journalism and attend Independent events
I recognise the pricing appeal of all-inclusives, but I question their value. You are financially incentivised not to explore local bars and restaurants, and thereby miss out on an important and rewarding dimension of any holiday: experiencing the location and meeting the people.
Instead, you stay within the cloying embrace of the resort, consuming meals that are prepared on an industrial scale to keep costs low.
Please: even with the pound so puny, don't sacrifice the freedom to eat, drink and meet.
Register for free to continue reading
Registration is a free and easy way to support our truly independent journalism
By registering, you will also enjoy limited access to Premium articles, exclusive newsletters, commenting, and virtual events with our leading journalists
Already have an account? sign in
Register for free to continue reading
Registration is a free and easy way to support our truly independent journalism
By registering, you will also enjoy limited access to Premium articles, exclusive newsletters, commenting, and virtual events with our leading journalists
Already have an account? sign in
Join our new commenting forum
Join thought-provoking conversations, follow other Independent readers and see their replies