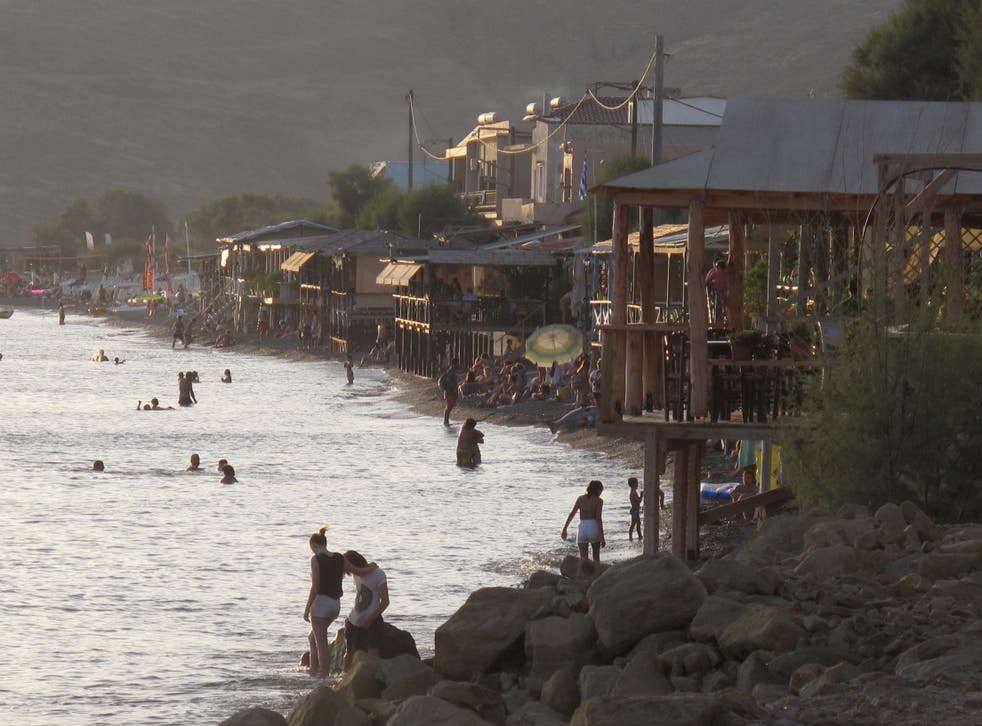 Summer holidays would bring 'real risk' of Covid variants, says scientist
'International travel this summer for the average holidaymaker is extremely unlikely' – Dr Mike Tildesley
Simon Calder
Travel Correspondent
Sunday 21 March 2021 01:03 Comments
Scientists have warned foreign holidays in July and August present "a real risk" of bringing Covid variants back into the UK.
International travel this summer is "extremely unlikely" for holidaymakers, a government adviser said, as cases rise exponentially in parts of Europe.
Dr Mike Tildesley, associate professor of infectious disease modelling at Warwick University, told BBC Radio 4's Today programme: "We are running a real risk if we do start to have lots of people going overseas in July, for instance, in August, because of the potential for bringing more of these new variants back into the country."
He said he is particularly concerned about variants with the E484K mutation: "That's the one that's in the South African strain that we're worried about, that we feel make the vaccines less effective.
"That is a bit more prevalent in Europe, so I think that's a real concern: that if we do start seeing more of those cases coming in, then they start to evade the vaccine and that could cause more problems for us.
"I was saying a few weeks ago that I was fairly confident that a domestic holiday season in the UK was very possible given the rate of our vaccination campaign.
Read more:
"But I was much more sceptical about what was going to happen internationally. My position on that hasn't changed very much. 
"International travel in this summer, for the average holidaymaker – sadly I think it's extremely unlikely."
Dr Tildesley is a member of the Scientific Pandemic Influenza Modelling group (SPI-M) of the government's scientific advisory group for emergencies (Sage). He said risks exist even in cases where the travel companies insist passengers are vaccinated – as some cruise lines have done – or are tested at airports.
"If we take new vaccine-evading variants out of the equation then there is a potential if people are testing or if they're vaccinated then theoretically they should be pretty safe because of the levels of protection," he added.
"The problem more is the potential for bringing new variants into the country.
"What I think is really dangerous is if we jeopardise our vaccination campaign by having these variants where the vaccines don't work as effectively spreading more rapidly. 
"In the long term it's highly likely that we will have variants emerging in the UK where the vaccines don't work as effectively, and we may need to think about future booster vaccination campaigns. But the longer we can push that down the road, the better."
His comments came amid concern that a third coronavirus wave emerging in Europe could hit the UK.
"It's a fact that when waves one and two hit Europe they hit us afterwards," a government source told The Times newspaper on Saturday.
Christina Pagel, professor of operational research at University College London, said rising cases in Europe would not trigger a new wave in the UK because the Kent variant driving the increases on the continent was already prevelant in Britain.
But she warned international travel was still "not a good idea" because of threat posed by "new, more resistant" variants as tens of thousands of new infections are reported each day in Europe.
"We definitely don't want to import those," said Prof Pagel, who sits on the Independent Sage group of scientists shadowing the work of Sage.
"If we can get people fully vaxxed, keep variants out this year and give scientists time to produce boosters for new variants, we can boost people over winter ready to travel next year.
"That is the best bet for avoiding another wave here - and avoiding illness, death and more restrictions.
"Restricting our travel will mean much more chance of an open life here in the UK for this year."
At present all holidays abroad are illegal.
The government's Global Travel Taskforce is due to report on 12 April on proposals for restarting international leisure travel. The earliest possible date for residents in England to go abroad on holiday is 17 May.
Any move by Boris Johnson to delay England's lockdown easing would be met with opposition from Tory backbenchers, as well as the travel industry.
Paul Charles, chief executive of consultancy The PC Agency, who has campaigned to open up international travel, said: "Scientists seem to want to keep our borders shut for years, in order to keep out possible variants, which they don't yet have clear evidence about.
"The prime minister has to put in place effective airport testing on arrival, to enable infections to be kept out of the UK and the economy to motor on.
"It will be a summer of sun, sand, sea and swab, but consumers are prepared for that."
Huw Merriman, Tory chair of the transport select committee, told The Guardian: "Given the success of the UK's vaccine rollout, it's essential we hold firm to our dates and give a dividend in the form of international summer travel. This will give everyone a lift and help preserve jobs in the travel industry."
Register for free to continue reading
Registration is a free and easy way to support our truly independent journalism
By registering, you will also enjoy limited access to Premium articles, exclusive newsletters, commenting, and virtual events with our leading journalists
Already have an account? sign in
Join our new commenting forum
Join thought-provoking conversations, follow other Independent readers and see their replies