Holidaymakers to be offered travel insurance against extreme heat
Policies are already available for disruptive rainfall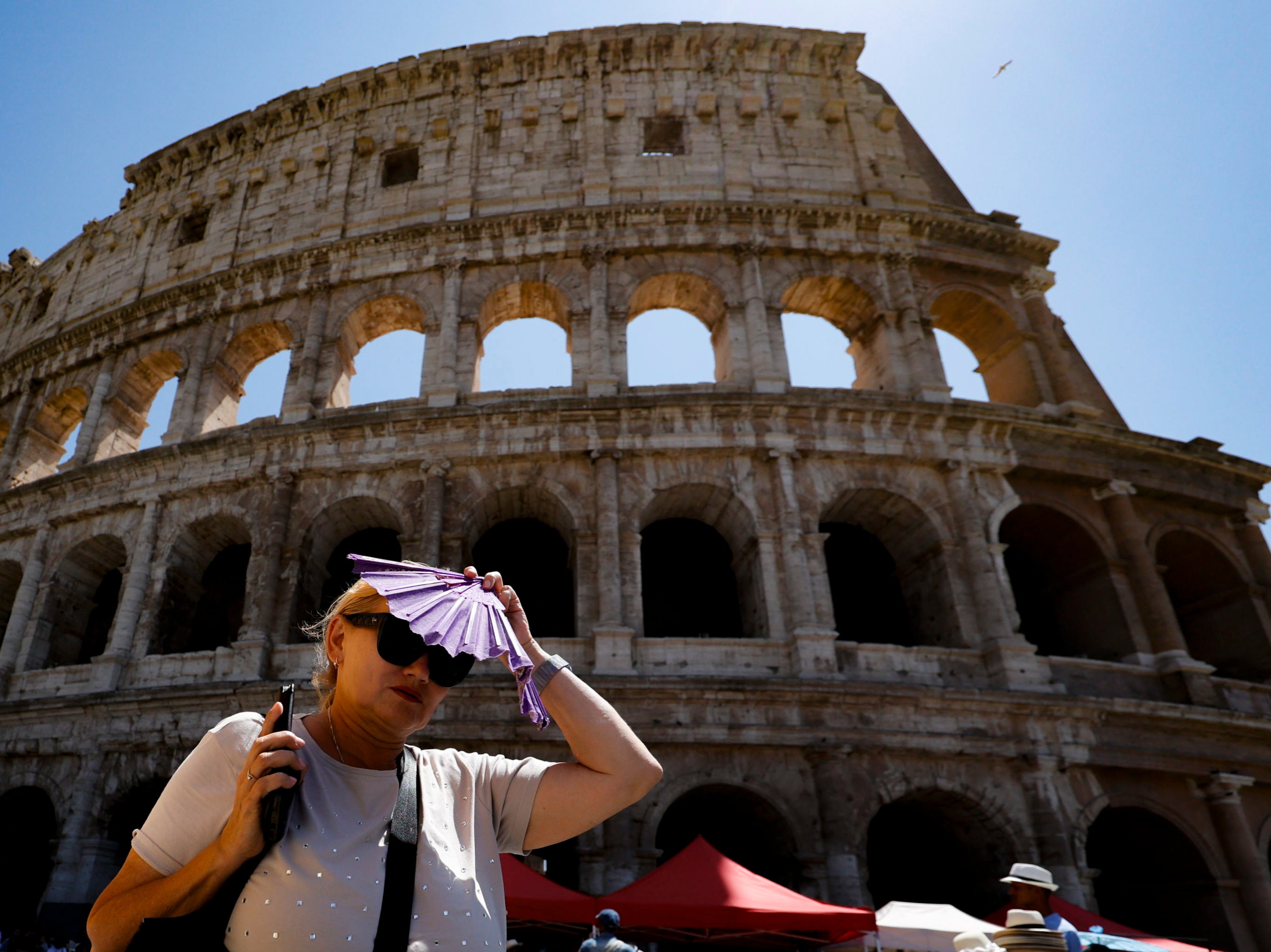 Travel insurance that offers protection against extreme temperatures and heatwaves will soon be available to British holidaymakers.
US-based Sensible Weather, an insurance start-up found in in 2019, already offers policies that mitigate for extreme rainfall, and it is now turning its attention to a subject that has caused major issues for holidays this summer.
"We will soon be offering trip protection against extreme temperatures. We've found that travellers have different expectations for what's 'too hot', depending on where and when they are going somewhere," Nick Cavanaugh, chief executive of Sensible Weather and a former climate scientist, told the i newspaper.
"So, as we roll the product out, we will modify our offering until we find the 'sweet spot' for a given customer, location and time of year."
Millions of holidaymakers have seen their trips disrupted during recent weeks as two major heatwaves – Charon and Cerberus – caused temperatures to reach as high as 47C and a spate of wildfires across countries, including Greece, Portugal and Turkey.
Experts have warned that rising temperatures due to the climate crisis could significantly change European holidays.
It's expected that the extreme heat offering will follow the same lines as Sensible Weather's rain coverage, where weather data is used to calculate the risks of rain. When downpours are detected by satellites, customers automatically receive a pay-out; the i reports that compensation is typically due for each day when there are two of more hours of rainfall between 8am and 8pm.
The heat policy could offer different payments depending on the severity of the temperature, said Mr Cavanaugh.
"We often structure tiered coverages for rain, which could and should apply to temperatures as well. For example, 35C or more could reimburse 50 per cent, and 40C or more could reimburse 100 per cent. The goal is to build a coverage that maximises value to the consumer while maintaining an affordable price and enabling us to cover our financial risk exposure."
Simon Calder, The Independent's travel correspondent, said "there may be a market for such insurance" but has another solution.
"I can offer a cheaper and more effective way to de-risk a summer break from extreme heat. Travel to Ireland, Scotland or the Baltic and 40C temperatures are unlikely to be a problem."
Join our commenting forum
Join thought-provoking conversations, follow other Independent readers and see their replies