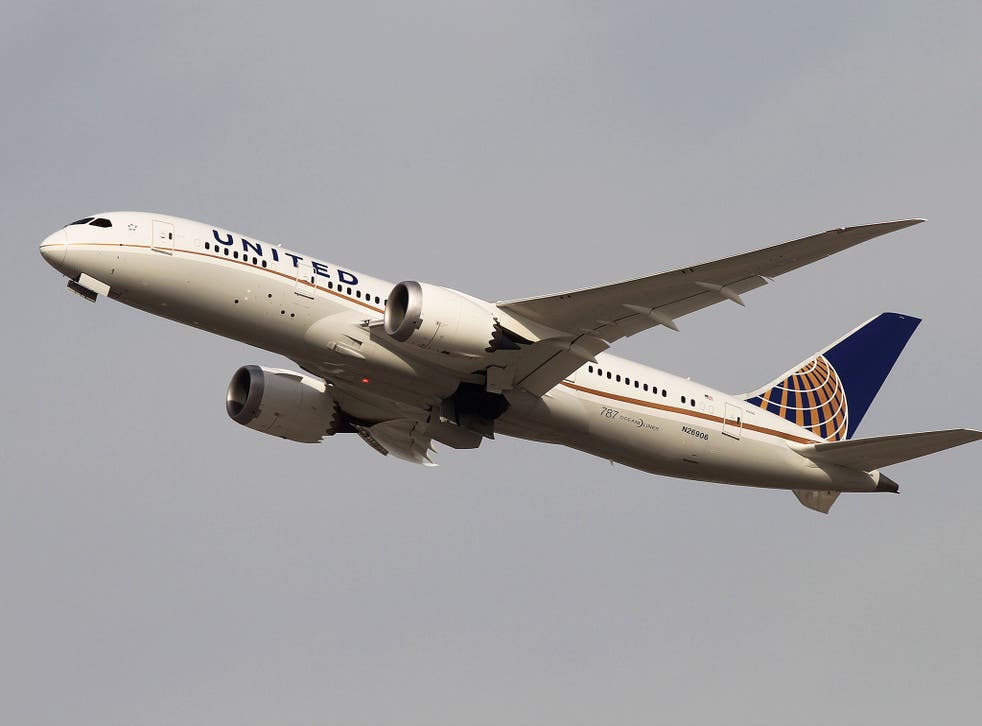 New ultra-long-haul flight from Houston to Sydney launches
United flight 101 will take 17 hours and 30 minutes
The world's latest ultra-long-haul route is scheduled to take off from Houston on Friday evening, destination Sydney.
United Airlines flight 101 leaves at 8pm for the 8,596-mile trip to Australia's largest city. It is 18 miles longer than the existing Qantas route from Dallas to Sydney.
The new flight is scheduled for 17 hours 30 minutes. The plane arrives at 6.30am local time, two days after leaving Houston, with one day lost because of the International Date Line. But on the return journey, passengers will arrive 75 minutes before they set off, local time. Departure is at 11.50am, arrival at 10.35am the same day.
The most direct route is almost all oceanic: after crossing the Rio Grande from Texas and traversing northern Mexico, the Boeing 787 will clip the tip of the Baja Peninsula and begin the Pacific crossing, passing close to Tonga before making landfall over Sydney.
The airline's president, Scott Kirby, said: "We are demonstrating United's commitment to our customers who call Houston home as well as the millions of customers who connect through Houston each year."
Sylvester Turner, mayor of Houston, said: "We are looking forward to visiting Sydney and welcoming our Australian visitors with open arms to Texas."
It is United's second-longest route, beaten only by the 8,770-mile Los Angeles-Singapore link launched in October 2017. Together with its service from San Francisco to Singapore (8,447 miles), United will fly the three longest flights by a US carrier.
The Dreamliner plane will be fitted with 252 seats: 48 flat beds in business class, 63 Economy Plus seats and 141 economy seats.
For business travellers, United promises "elevated inflight food and beverages, tranquil custom bedding from Saks Fifth Avenue, comfortable pyjamas and exclusive amenity kits with products from Soho House & Co's Cowshed Spa".
Meanwhile, economy passengers get "an adjustable headrest and a personal on-demand entertainment system".
Contributors to Australian Business Traveller made suggestions for passengers on the maiden flight. Patrick K wrote: "You need to take your own packed lunch to top up the stingy servings. They offer no fruit, and water is in short supply."
User Private Pilot is not a fan of the remote-control window shades on the Dreamliner, saying: "Take a large piece of card and some tape with you to (a) give total light block on the window and (b) mitigate the heating effect the window has on your arm and shoulder."
The new link raises the interesting prospect of travelling one-stop from Manchester to Sydney via Texas. The 10am Singapore Airlines flight from Manchester arrives in Houston at 2.20pm, allowing time to explore the city - or make a quick visit to the Space Center Houston attraction - before the onward flight.
United's route is well short of the current longest flight in the world, from Doha to Auckland on Qatar Airways. The direct track is 9,032 miles, though the distance flown is longer because the airline is currently banned from UAE airspace.
On 25 March, Qantas starts the first non-stop scheduled service from Heathrow to Perth. The two airports are 9,009 miles apart, which will make it by far the longest non-stop flight from the UK. The current longest routes are both from Heathrow: on Garuda Indonesia to Jakarta (7,275 miles), and on British Airways to Santiago de Chile (7,248 miles).
Singapore Airlines is taking delivery of an ultra-long-haul version of the Airbus A350, and is expected to reinstate the 9,521-mile non-stop link between Singapore and New York later this year. The 9,521-mile flight launched in 2004, but fuel consumption on the four-engined A340 made it uneconomic. The A350 twin-jet is much more efficient.
Join our new commenting forum
Join thought-provoking conversations, follow other Independent readers and see their replies