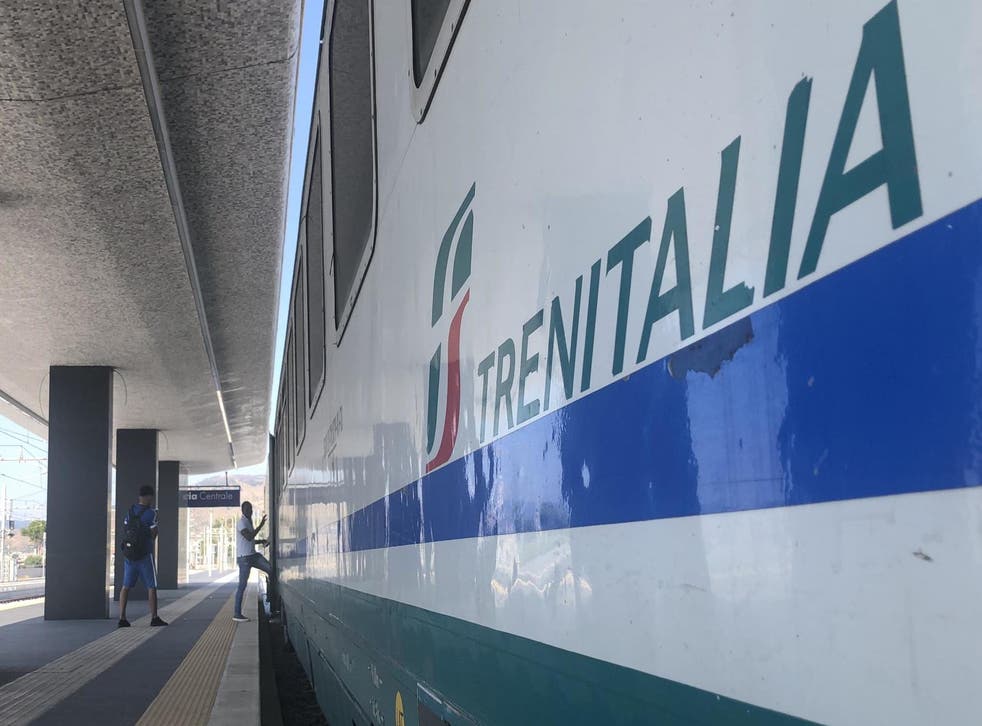 Was the Interrail debacle a ruse to boost interest in European train travel?
The Man Who Pays His Way: Announcing the UK's withdrawal from the pan-European train scheme has reminded Brits what a worthwhile venture it is
Most travellers have never Interrailed. Ryanair flies more people (400,000) in a day than the 300,000 who buy the unlimited-travel rail pass in a year. But any trade name that becomes a verb has cachet: no-one I know talks of Ryanairing to Rome.
For nearly half a century this unlimited-travel pass has allowed trippers to explore Europe at the drop of a beret – deciding on a whim to hop aboard at Napoli Centrale, for example, and follow the vein-like line down the shin of Italy as far as the mainland's big toe.
Long before anyone had a mobile phone, Interrail introduced Europe-wide roaming. I never quite mustered the capital necessary for 31 days of rail wanderlust, and settled for hitchhiking instead. But my big sister, Penny, was one of the early adopters of the go-anywhere scheme. In 1974, she paid £38 for a month of exploration. And she still has the pass, in which travellers could write their own itinerary across unlimited European frontiers.
The journey of her 19-year-old lifetime began at Three Bridges, the mainline station serving Crawley. But rapidly her travels became more exotic: "Paris, Lausanne, Domodossola, Milan, Verona, Padua," Penny wrote, building up triumphantly to end week one in "Venezia"!
In the ensuing 45 years, Interrail has changed shape many times. Travellers aged 21-plus are able to buy the pass. Jugoslavian and Moroccan Railways have disappeared from the list of participants, but many other train operators have joined them.
Perhaps you dream of escaping aboard an exotic European express at dusk and waking up at Hamburg Altona, Limoges-Benedictins or Reggio di Calabria Centrale?
I happened to be in the last of those stations, at the toe of Italy, on Wednesday afternoon. That was when I learnt that Britain's train operators were leaving the Interrail scheme at the end of the year.
The Rail Delivery Group (RDG) blamed Eurail, the Brussels-based coordinating organisation for the train pass, saying the Europeans had "decided to end our membership from 1 January 2020, despite us wanting to remain part of the group".
That wasn't quite how Eurail saw it. The organisation's general manager Carlo Boselli, said: "I deeply regret that RDG's priority to secure a competitive position for their BritRail Pass has led them to pull out."
This arcane dispute centres on two very similar rail passes. Interrail is the pan-European, go-anywhere ticket that has been facilitating adventure since 1972. The Eurail pass is the version sold to non-Europeans.
British train operators wanted to continue with Interrail, earning cash from continental visitors, but pull out of the the Eurail pass – instead obliging tourists from North America, Asia and Australia to buy a separate BritRail ticket.
Can you imagine it: the UK wanting to cherry-pick the appealing parts of a European deal and reject the rest? Unsurprisingly, Brussels said "take part in the whole scheme, or get lost" – though Mr Boselli put it more politely, saying: "Over the last months we have done everything within our reach to persuade the RDG to remain within both passes."
10 best European destinations 2019

Show all 10
Within 24 hours the RDG shunted to the opposite position, without bothering to pretend that its uncompromising stance had earned a better deal: "We have reached agreement and will be remaining part of both the Interrail and Eurail passes."
Was this a cunning ruse to get Interrail in the headlines and drum up business for the European train scheme? No, but that was the effect. Suddenly we have all been reminded of the virtues of a rail pass. Travellers stay at ground level rather than flying.
And in a world that demands ever more advance planning, Interrail encourages impulsive travel: when you reach Reggio di Calabria Centrale and realise that hiding behind that exotic name is a grim modern terminus, you can step back on the train and head who knows where.
Join our new commenting forum
Join thought-provoking conversations, follow other Independent readers and see their replies