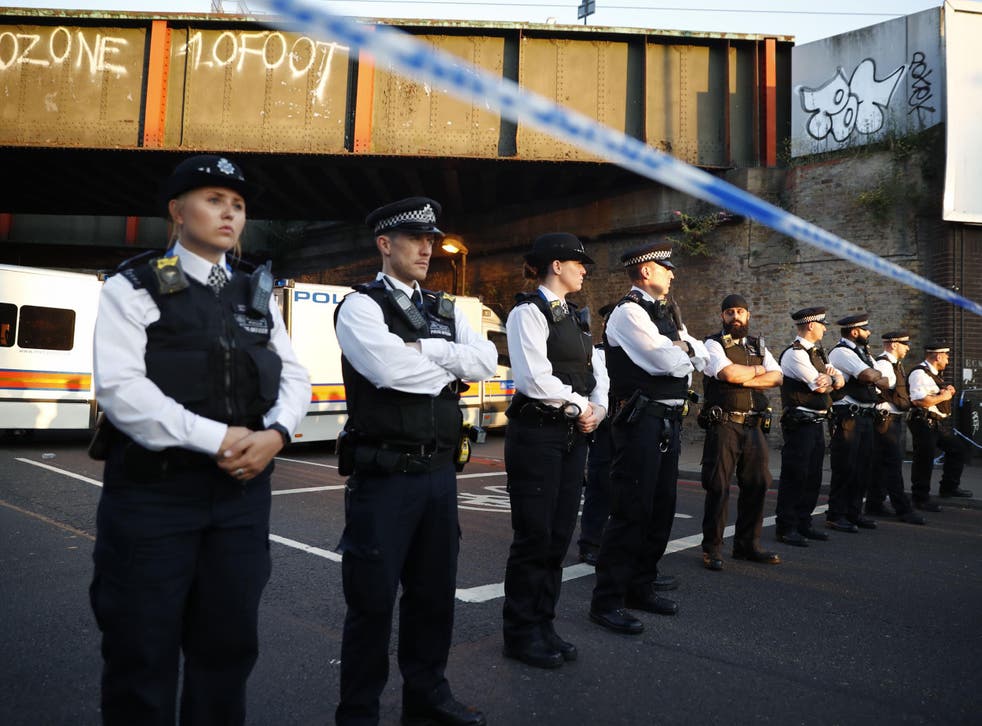 Is London safe to visit? Statistics and official advice for travellers
Everything tourists need to know about visiting the UK capital
Helen Coffey
Monday 19 June 2017 13:34 Comments
In the wake of two terror attacks, a devastating fire and political unrest in the last month alone, many may be wondering how safe it is to visit the UK capital right now.
Is London safe for tourists?
In 2017 there have been three major terrorism incidents in London, claiming 15 lives and injuring around 100 people.
On 22 March a terrorist incident took place in Westminster, when Khalid Masood drove a vehicle into several pedestrians on Westminster Bridge, before crashing into the Palace's perimeter fence. He then abandoned the vehicle and stabbed a police officer outside the Palace. About 40 people were injured and six were killed, including a police officer and the perpetrator.
Then on 3 June a van with three attackers inside was driven into pedestrians on London Bridge. The perpetrators left the vehicle and proceeded to stab people in pubs and restaurants around Borough Market before being shot dead by police. Eight people died and 48 people were injured during the attack.
And last night, on 18 June, a vehicle reportedly rammed into people walking out of a mosque in Finsbury Park, killing one and injuring 10.
Finsbury Park attack - what we know so far
MI5 currently assesses the threat level of international terrorism in the UK as Severe. This is one below the highest threat level, and means an attack is highly likely. The only risk level higher is Critical – when an attack is expected imminently.
Although the recent attacks were devastating, statistically it is highly unlikely visitors will be killed in a terrorist incident. For comparison, around 1,800 people are killed in the UK each year from road traffic accidents, while the number of people killed in terror attacks in the UK totals 38 over the last 12 months.
Laura Citron, CEO at London & Partners, which runs VisitLondon.com, commented: "Our thoughts and sympathies are with everyone who's been affected by recent events.
"London is open to tourists from the UK and around the world. It remains a safe city to visit. There is an increased police and security presence around London and at the city's visitor attractions.
"Londoners and visitors are resilient. While it's impossible to predict the full impact on tourism we are confident that international visitors will stand by London. The latest data from Forward Keys, which is based on travel agent bookings, shows bookings for international arrivals this summer are up by 12 per cent compared to the same period last year."
Independent consumer travel expert Frank Brehany advises familiarising yourself with the city before you travel: "The 'new normal' is that these horrific attacks have eaten their way into our daily lives and naturally cause us to think about how we travel or go to work. What is clear is that London, like other major cities has had to rethink how it protects the public going about their business and no doubt such protective measures will continue to develop.
Crowds gather for vigil honouring victims of London Bridge attack

Show all 8
"For those anxious about travelling to London on holiday, I would recommend the following: stay tuned to the news in the weeks before you intend to travel, so that you can become familiar with life and the issues of the capital (you can do this by tuning into London-based radio and TV stations); understand the nature of the areas you intend to visit (take yourself on a 'Google Maps' walkabout, become familiar with the areas you will be staying in or where you intend to take in the sights); and check out information from the Metropolitan Police on safe travel and follow the guidance from the National Police Chiefs' Council - Run, Hide, Tell."
Are there any 'no-go zones'?
Some have speculated that there are certain areas in London that should be avoided as they are too dangerous. This idea came to the fore in the wake of the London Bridge terror attack, when Trump supporter Zak Zales tweeted: "In France and England there are neighbourhoods that are "no go zones". Even the police are scared to enter."
He was then roundly mocked on Twitter as people used an ironic "BritishNoGoAreas" hashtag to address this misconception.
There aren't any official "no-go zones" in London and nowhere is off limits to visitors – although, just like in any other city, it's worth being more careful if you're alone late at night and staying vigilant by being aware of what's going on around you.
Tips for staying safe
According to the Metropolitan Police: "Crowded places, events, public transport, and iconic locations are some examples of locations that could be potential targets for terrorists. All of these are to be found in London."
This doesn't mean you should avoid all crowded places or tourist hotspots, but you should be aware of your surroundings. The Metropolitan Police advises: "It is vital to remain vigilant, trust your instincts and report possible terrorist activity to the police."
Visit London gives the following advice: "Make sure to report any unattended bags or belongings in public places."
The National Counter Terrorism Security Office advises what to do if you do see a suspicious item as a member of the public:
- Do not touch
- Try and identify an owner in the immediate area
- If you still think it's suspicious, don't feel embarrassed or think anybody else will report it
- Report it to a member of staff, security, or if they are not available dial 999 (do not use your mobile phone in the immediate vicinity)
- Move away to a safe distance - even for a small item such as a briefcase move at least 100m away from the item starting from the centre and moving out
Visit London also gives the following advice to visitors to the capital: "Watch the National Police Chiefs' Council's (NPCC) video with advice on what to do in the rare event of a firearms or weapons attack.
"Download the free CitizenAid app on Android or Apple, which gives advice on immediate actions in case of an incident."
The key message from all parties is to report anything that seems suspicious. MI5 issues the following advice: "If you are aware of something suspicious, trust your instincts and report it to the police. What might seem insignificant on its own could actually provide a vital link in a wider investigation."
Tourists and residents alike should follow any instructions issued by local authorities and stay informed of potential risks to safety and security by monitoring the media and other local information sources.
What to do if you witness a terror attack
If you do ever witness an attack, police have issued advice about what to do.
First, run to safety if you can. Do not try to surrender or negotiate.
If escaping is not an option, try to hide. This is better than confrontation. Turn your phone to silent and make sure vibrate is also off. If at all possible, barricade yourself in.
When safe to do so, tell the police by calling 999 if in the UK, and if possible, warn others to stay away.
If you witness or have any information about suspicious behaviour, you can report it in confidence by calling the police on 0800 789 321 or completing an online form.
Police define suspect activity as "anything that seems out of place, unusual or just doesn't seem to fit in with everyday life".
Register for free to continue reading
Registration is a free and easy way to support our truly independent journalism
By registering, you will also enjoy limited access to Premium articles, exclusive newsletters, commenting, and virtual events with our leading journalists
Already have an account? sign in
Join our new commenting forum
Join thought-provoking conversations, follow other Independent readers and see their replies