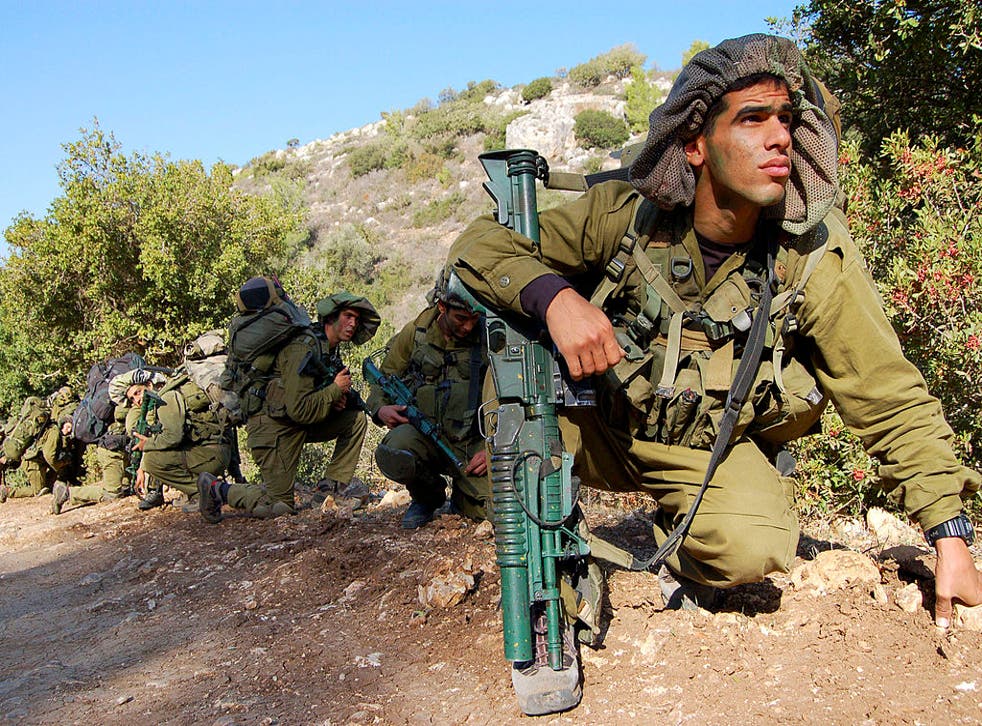 Israel in discussions with Indian travel agents about 'anti-terrorism' tourism
Official says tourists are curious about defensive tactics
James Callery
Tuesday 29 August 2017 15:02 Comments
The Israeli Ministry of Tourism (IMOT) is in discussions with Indian travel agents on "anti-terrorism" or "defence" tourism, an Israeli official has said.
Hasan Madah, director of IMOT India, said: "It's a niche concept. There are many tourists from the US and Europe who are interested to learn how people defend themselves and things about warfare… because the reputation of Israeli security is very high."
Madah said some entrepreneurs were exploring the concept, after tourists displayed an interest in training in defensive tactics.
He said: "They want to know how to shoot, how to die, how to tackle. It's similar to paintball.
"Some people like to relax and some people like to get things done, so why not? We are exploring all (tourism) angles with travel agents in India. We are interested in promoting anything that brings in all tourists."
The Ministry officials were on a six-city roadshow, starting in Mumbai on 21 August and taking in Delhi, Kolkata, Hyderabad and Bengaluru, before finishing in Chennai on 30 August.
The Israeli delegation was led by Mahad, along with Judah Samuel, director of marketing at IMOT India, and included representative partners from the tourism industry of Israel.
Over 100 travel agents have participated in the roadshow in each city.
Madah said Prime Minister Narendra Modi's historic visit to Israel earlier last month has led to a surge in interest among people living in India, and that the country wants to expand on this.
Madah said: "We have seen many enquiries coming in. The indication from the market is that it [visit of Modi] has really helped. We expect the growth to be significant in the next few months.
"First of all, it is the awareness that it is good to do business with each other, secondly business travellers' influx will automatically grow. Overall the positive atmosphere is helping us to grow."
Madah also pointed out that proposed Air India flights from New Delhi to Israel would strengthen tourism between the two countries.
He said: "If it commences, then the tourist traffic is likely to surge from India and vice-versa."
On the link between the popularity of Israeli actress Gal Gadot, who plays Diana Prince in DC Comics' superhero film Wonder Woman, and the renewed interest in Israel as a tourist destination, Madah said: "She is kind of an ambassador. She is promoting and also helping us through that."
Over 34,000 Indian tourists have visited Israel between January and July 2017, a 34 per cent increase from the previous year.
Register for free to continue reading
Registration is a free and easy way to support our truly independent journalism
By registering, you will also enjoy limited access to Premium articles, exclusive newsletters, commenting, and virtual events with our leading journalists
Already have an account? sign in
Join our new commenting forum
Join thought-provoking conversations, follow other Independent readers and see their replies