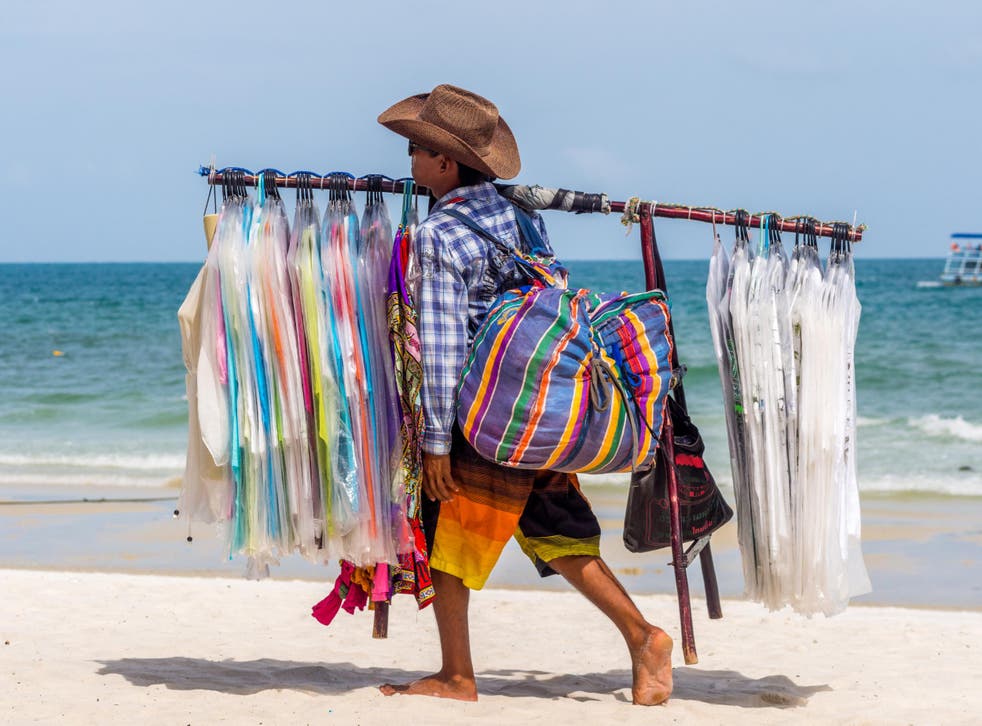 Italian holidaymakers face fines of up to €7,000 if caught buying from unauthorised beach vendors
The ruling is expected to be rolled out this summer
Joanna Whitehead
Thursday 28 June 2018 12:38 Comments
Holidaymakers caught buying goods from vendors on Italian beaches could face fines of up to €7,000.
Matteo Salvini, Italy's interior minister, who also leads the country's right-wing League party, is preparing a ruling called Safe Beaches, reports The Telegraph, which will severely impact vendors' freedom to sell products – and put tourists purchasing goods at risk of large fines.
The ruling, which is expected to be rolled out this summer, would mean vendors caught selling counterfeit products could face fines of between €2,500 and €15,500 and have their merchandise confiscated.
Tourists who pay for massages, tattoos and hair braids from unauthorised vendors would also run the risk of a fine.
The proposed levies originate from existing laws relating to the illegal trade in counterfeit goods which are already on the statute book.
Local police, Carabinieri police and the Guardian Finanza tax police would enforce the new decree against vendors and those who choose to buy from them.
Mr Salvini argues that the vendors sell fake brands and evade tax, which damages legitimate businesses.
The business association Confesercenti estimates that trade in counterfeit goods totals €22bn a year in Italy, with tax authorities arguably losing out on billions in revenue.
In the first half of last year, the Guardia Finanza tax authorities confiscated €265m worth of counterfeit goods, including clothing and accessories.
Vendors laden with merchandise such as hats, jewellery and handbags are a common sight on many European beaches. A large proportion of them are believed to be migrants from West Africa and Bangladesh.
Some Italians consider these vendors a nuisance and refer to them as "vu cumpra" – a derogatory term meaning "do you want to buy".
Register for free to continue reading
Registration is a free and easy way to support our truly independent journalism
By registering, you will also enjoy limited access to Premium articles, exclusive newsletters, commenting, and virtual events with our leading journalists
Already have an account? sign in
Join our new commenting forum
Join thought-provoking conversations, follow other Independent readers and see their replies