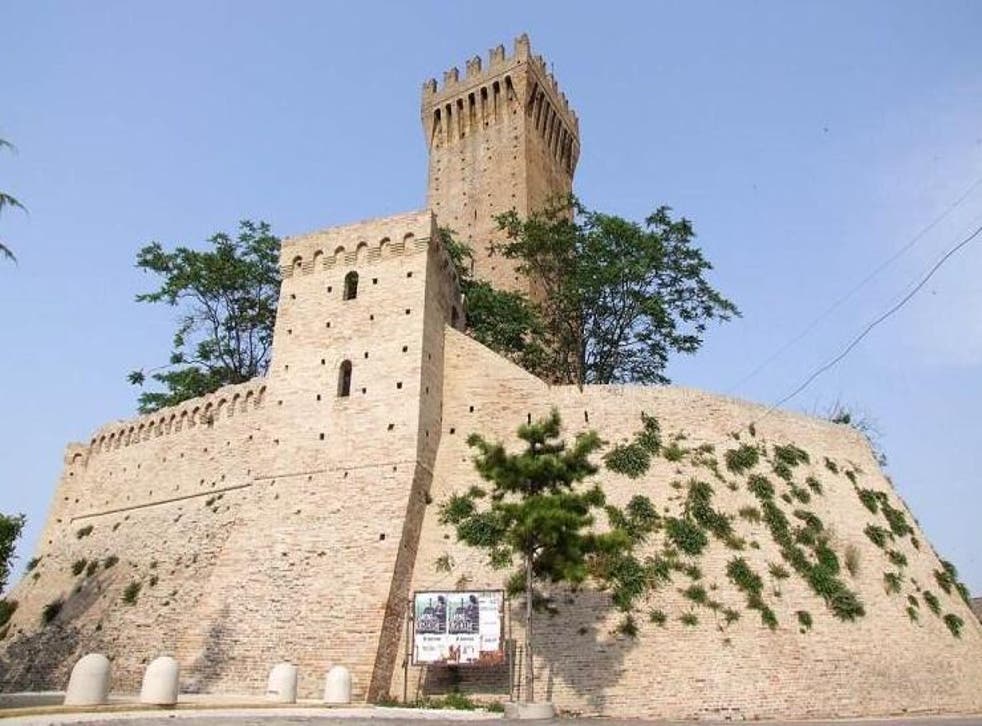 Italy is giving away over 100 historic castles and villas for free
The government is offering up 103 historic buildings – but there's a catch
Struggling to see how you'll ever get on the property ladder? The Italian government could have the perfect solution for you.
It's giving away a total of 103 historic sites, including castles, monasteries and towers all across Italy – for free. Properties include Castello di Blera in Lazio, an 11th century castle not far from Rome, and Castello di Montefiore, a 13th century castle in the Marche region of eastern Italy.
Before you start packing your bags and brushing up on your Italian vocab, there is a catch (isn't there always?). The buildings will be given to people who can show concrete plans of how they will renovate and rejuvenate the sites to help boost tourism in the local area.
Whether it's converting one of these buildings into a hotel, spa, restaurant or other ingenious tourist attraction, prospective owners must demonstrate how they are going to bring visitors flocking to what will hopefully be Italy's next must-see destination.
The idea is part of Italy's Strategic Tourism Plan – an initiative designed to alleviate the overcrowding at Italy's most popular spots, such as Venice, and redistribute tourists to lesser-known destinations around the country.
"The project will promote and support the development of the slow tourism sector," Roberto Reggi from the State Property Agency told The Local. "The goal is for private and public buildings which are no longer used to be transformed into facilities for pilgrims, hikers, tourists, and cyclists."
All the buildings that are part of the giveaway lie on historic pilgrimage walking routes or cycling paths, and the State Property Agency hopes this will encourage more walkers and cyclists off the beaten track.
Some of the properties are dotted along the Appian Way, a road from Roman times that runs from Rome to Brindisi in the south. Others lie adjacent to the Via Francigena, an ancient pilgrimage route from Rome to the north of the country.
The government has been targeting young entrepreneurs and businesses to take part in the project. Those who are successful will get the rights to the property for nine years – after that they'll have the option to renew for another nine years. Particularly good ideas of how to use certain sites will be rewarded with a 50-year lease.
A further 200 buildings are scheduled for inclusion in the project over the next two years.
Register for free to continue reading
Registration is a free and easy way to support our truly independent journalism
By registering, you will also enjoy limited access to Premium articles, exclusive newsletters, commenting, and virtual events with our leading journalists
Already have an account? sign in
Register for free to continue reading
Registration is a free and easy way to support our truly independent journalism
By registering, you will also enjoy limited access to Premium articles, exclusive newsletters, commenting, and virtual events with our leading journalists
Already have an account? sign in
Join our new commenting forum
Join thought-provoking conversations, follow other Independent readers and see their replies