Why Venice needs to charge entry to its historic city centre
In light of the news that Venice is considering ticketing entry to Piazza San Marco, Responsible Travel's Justin Francis says it's the best idea he's heard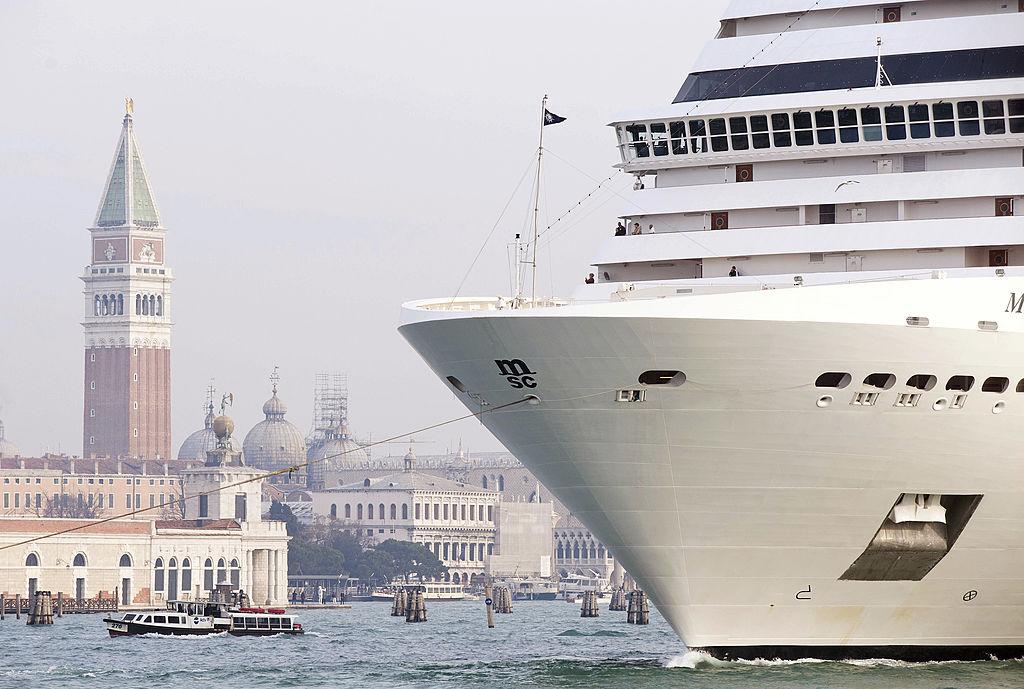 Tourist opposition to Venice's proposal to charge access to the main square shows much of the arrogance and narrow-mindedness that has typified the worst aspects of tourism.
There is an arrogance in all of us tourists. For the most part we think we have a right to travel the world to see famous places, but we would much prefer it if nobody else was allowed to.
While we may all dream that we can wind the clock back 30 years and imagine we can wander happily and at will through the main square, the stark reality is that Venice now attracts 30 million visitors a year and growing, so some form of management is required.
This arrogance in tourism extends to turning a blind eye to the disruption that such massive numbers of tourists cause to local lives. Venetians are becoming notorious for being hostile to tourists, but have these tourists paused to consider why a local might feel that way?
In my view, the local person has more right to enjoy walking freely through their city – where they live and pay taxes – than a tourist. This is their right. As such, Venice must protect these rights and ensure that the crowds are not so vast as to destroy the ability of local people (or tourists, for that matter) to enjoy the square.
In Jackie Bryant's article 'Why I'll boycott Venice if it charges for access to the main square', her principle objection is that she feels should remain a public space. She expresses her concern about the 'commodification' of the square and implies that this detracts from her experience. I wonder if she feels that paying for entrance to some of the world's great museums or permits for Macchu Picchu also detract from her enjoyment? Should these places and experiences also be free?
The idea that tourists have a right to freely access landscapes and heritage is a sleight of hand that has been advanced and exploited by the tourism industry. The industry packages and charges for trips to say, Venice or the Lake District, without making any direct contribution to the massive costs required to sustain the city or landscape that they market. Tourism is effectively the biggest freeloader in the world, and gets away with it by making vague and unsubstantiated promises around the benefits tourism brings through jobs and livelihoods.
Venice famously faces staggering conservation challenges running to billions of pounds. Cruise ships have been criticised as contributing to the damage and last year UNESCO threatened to put Venice's World heritage Status 'at risk' list unless it banned cruise ships from the lagoon. Given all of this, is it too much to ask for tourists to make a small contribution towards conservation or must it all be funded by local and national taxes? Are we tourists to enjoy Venice at the Italians' expense?
This growing tourism phenomenon of 'over-tourism' in tourist hotspots is increasingly visible around the world. Many different approaches are being taken to managing tourism including fixed numbers of permits, timed entries, promoting lesser known attractions (as Venice is intending to), and limiting the number of available hotel rooms or reducing the number of flights. In 2015 Barcelona banned large tourists groups from visiting its famous La Boqueria market because overcrowding meant local people could not buy goods, and traders couldn't sell to them. The famous tuna auctions at Tokyo's Tsukiji Fish Market can now only be witnessed by 120 tourists each day for similar reasons.
Jackie Bryant suggests "limiting the number of cruise ships that dock in the city, bringing in day trippers who rarely spend money." She argues that "if limiting access is the goal, the city could issue a set number of tickets each day, or have designated hours when cruisers can access the square."
This, at least, is point on which we can agree, but I think it would be unfair to treat cruise passengers differently to any other type of tourist – and so we come back to the idea of selling tickets in advance to all visitors to the square.
Those visitors who are not prepared to pay just a little for the privilege of being a visitor to help conserve places into the future are perhaps exactly the type of tourist that Venice and an increasing number of places around the world will wish to avoid. Venice, do your worst.
Justin Francis is CEO of Responsible Travel
Join our commenting forum
Join thought-provoking conversations, follow other Independent readers and see their replies