Why I'll boycott Venice if it charges for entry
With the news that Venice has plans to charge for entry into the main square, Jackie Bryant explains why it's off her list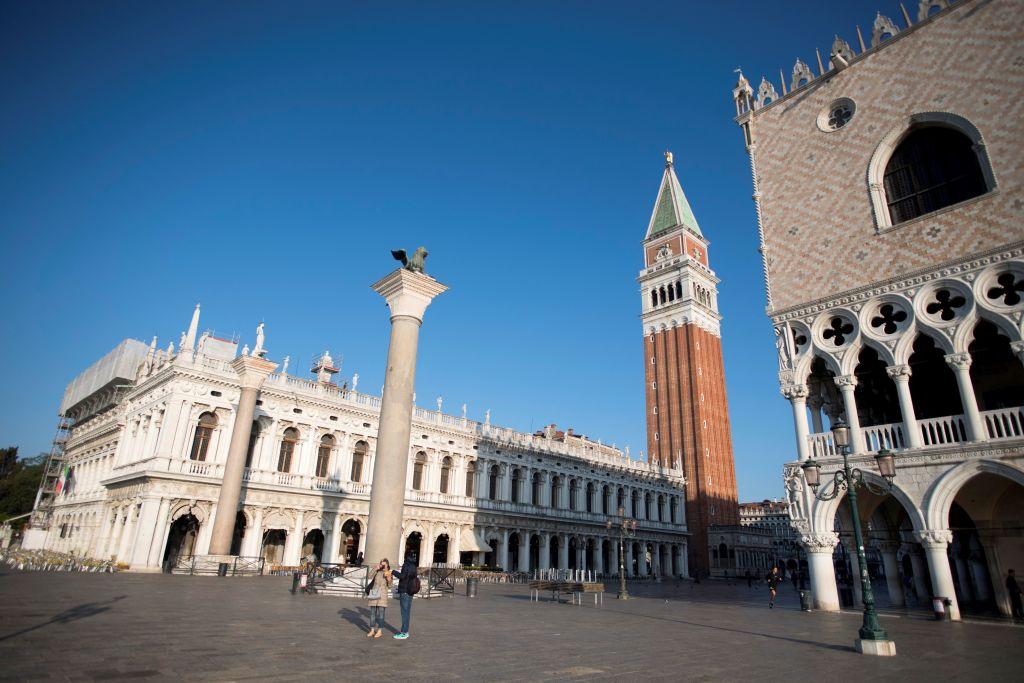 Last January, my husband and I woke up in his childhood apartment in Gracia, a neighbourhood in Barcelona. For old time's sake, we decided to take a walk in nearby Park Güell – something he'd done hundreds of times before moving to the United States, and on return visits too. Imagine our surprise when we approached, surrounded by the usual throngs of tourists, and saw a maze of queues, ropes and guards.
Not only do you now have to pay to access the part of the park with its prized Gaudi features, we were told, but tickets had been sold out for weeks in advance. My husband had spent almost 30 years of his life living just around the corner, but there was no chance of getting in. Better luck next time.
We were indignant. It was a public park! An exceptionally beautiful and heavily visited park maybe, but public, nonetheless. Gaudi originally designed the park for a private commission, but his work was eventually deemed too important to not be made public. In a city known for being hostile to tourists, we were on the wrong side of the equation.
But what is the point of public monuments if not everyone is free to enjoy them?
It was recently announced that Venice is planning to go one step further by charging visitors an entry fee to access Piazza San Marco. The idea is to limit tourist access to the over-choked main square, while encouraging people towards lesser known parts of town. In a city that sometimes resembles an overstuffed amusement park, particularly during peak summer times, it's generally agreed upon that something must be done to quell the crowds.
But what makes this a particularly odious option is the commodification of it all – that one must pay for something that should be public and egalitarian, putting us shoulder-to-shoulder, facing the organic pull of our common history.
Imagine having to pay to cross a street or walk along a pavement – this is that, and more. We're talking about limiting access to a literal and figurative representation of a city's life force. According to the Project for Public Spaces, "great public places" provide a visual sense of character of a place, reflecting the identity and history of a location. In a city like Venice, Piazza San Marco's importance can hardly be overstated. The square's history dates back to the ninth century. It chronicles not only Venice's ascendance, but the very course of western civilisation up until modern times.
Making tourists stump up to access what Napoleon reputedly called "the drawing room of Europe" adds another pre-packaged, commodified experience to our already over-marketed-to lives and cedes an important world landmark entirely to tourism.
It also sets a precedent that's easily replicated around the world. How long will it be until we have to hand over a euro to see the Trevi Fountain instead of throwing it into the water? To stand below the Brandenburg Gate? To pose beside the Eiffel Tower? Should all city centres become pay-to-play?
This isn't Venice's first foray into its war against tourists. Previously, there was veiled talk about banning wheeled luggage within the city and separate lines for tourists and locals were enacted at popular vaporetto stops. For every vaporetto ride, tourists pay €7.50 where locals pay €1.50. And protests abound, the grievances of which are understandable.
It's true that this isn't a world first. Lijiang in China charges tourists £9 to enter the historic old town. Hoi An in Vietnam – also a UNESCO World Heritage Site – charges £4 to access many of the city's historical sites, with the proceeds going towards maintenance. The difference is that this includes entrance to museums, historical homes and performances – not an enormous public square. And tourists find value in it, as it includes entrance to several locations.
Ultimately, the Venice plans are a slap in the face of an economic engine that keeps the city moving. It's especially insulting, considering the city already – and rightly – makes money off tourists visiting. Stay the night in Venice and you'll have to pay a city tax of up to £2.50 per night.
A more reasonable step – one that doesn't infringe on the free movement of people through public thoroughfares – would be to limit the number of cruise ships that dock in the city, bringing in day trippers who rarely spend money. If limiting access is the goal, the city could issue a set number of tickets each day, or have designated hours when cruisers can access the square. That still impinges on the value of public spaces, but it's less obnoxious than requiring people to pay to enter.
The idea of charging to enter St Mark's Square is so over the top and so against the very spirit of what a public square is intended to provide that it's an immediate repellent to visiting Venice. And in that sense, maybe the ticketing plan does have legs. Why would anyone want to take their hard-earned money and time and spend it in a location that doesn't want their business?
I'm only one person, of course, but there are plenty of other beautiful and historical places to visit, and personally, I'll stick to those for future jaunts – at least, while they're still free. Plus, with tickets, queues and blocked-off entrances, the city is beginning to sound a bit too much like the amusement park it's desperately trying not to become.
You wanted to get rid of tourists? Mission accomplished, Venice. Now let's hope nowhere else follows suit.
Join our commenting forum
Join thought-provoking conversations, follow other Independent readers and see their replies