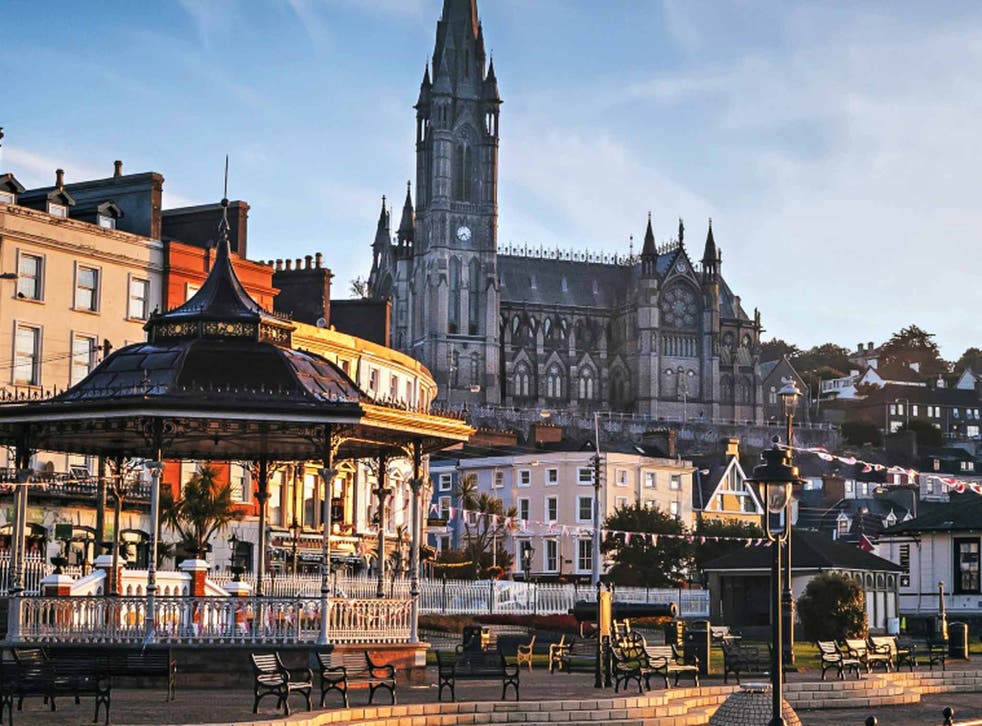 Jimmy Doherty: My life in travel
'Camel milk is some of the best in the world'
Australia is a real melting pot.
You've got European cultures out there; you've got hearty home-cooked foods we used to eat in the UK, but you've also got Italian and Greek and Middle Eastern and then this huge Asian influence which is very seductive. Australians hate it when you say they're just about barbecues.
The first settlers in Australia made parrot pie.
They had a book similar to Mrs Beeton's, but it was written by a guy called Edward Abbott. In it, they replaced pigeon with parrot and where they didn't have hare they used kangaroo. So, the early settlers just adapted normal British and Irish cooking to native wildlife, which was very foreign at the time. I like the idea of going to market and buying four or five brace of parrot.
I like cities that have gone through hardship.
Cork, in Ireland is a great place, it's got so much going for it. I lived in Coventry and they both have a sort of spirit to them and vibrancy. Places like Bath are beautiful but a city that has gone through some hardship has real character and depth, a reality to it.
Everyone goes on about Colombian coffee but Ethiopian is just amazing.
It's such a rich, vibrant country, and it's the birth place of coffee. The plantations are like forests. They have these wonderful beans growing and a whole coffee ceremony where they slowly roast it, grind it and then steep it in boiling hot water. Then you're left with this amazing fresh coffee. It's very strong but delicious.
I don't really get sea sick, apart from this one time ...
I was on a prawn trawler in South Shields. We left at three in the morning and went out to sea and it was January or February time ... just horrific. It was dark and you could smell diesel and fish guts and cigarette smoke and all that stuff. I remember looking out the back of the ship with my coffee, thinking I'll be alright, I don't get seasick. We were out for eight hours and I was sick for six of them.
I like to collect recipes.
In Sri Lanka, I hooked up with a chef who had an amazing little shack called the Spice Box, where this guy blends all these spices and herbs and makes all his own curries, which was pretty good. Then there was a guy on Kangaroo Island in Australia who gave us a great recipe for Anzac biscuits, which have a lot of heritage because in the First World War New Zealand soldiers who were homesick were able to transport the biscuits quite easily.
Suffolk's quite a secret place; I almost don't want to tell anyone about it .
It's always very sunny here, so we're quite lucky. People think it's just these broad open fields but in fact you have a comfortable country with picture-postcard villages and then you also have this coastline. We're very big on pork in Suffolk, we've got more pigs than people. And we've got great orchards too. You can't go wrong.
Bear Grylls would be good to travel with.
He could always get you out of trouble if you were somewhere sticky. I'd also like to travel with someone who could make me laugh. Maybe Micky Flanagan; he's a really good storyteller.
I stayed at a camel dairy farm in Kenya.
We were filming a documentary about farming and food production, doing a story about a camel dairy and the owner happened to have a luxury safari lodge, so we stayed for three days. When I woke up I looked over an amazing veranda and a water hole where I could see elephants coming and going. Camel milk is a very widely drunk milk and we didn't realise it – it's actually delicious and very creamy, some of the best milk in the world.
Jimmy Doherty presents 'Jimmy's Australian Food Adventure' on More4, starting on Sunday at 8pm
Join our new commenting forum
Join thought-provoking conversations, follow other Independent readers and see their replies