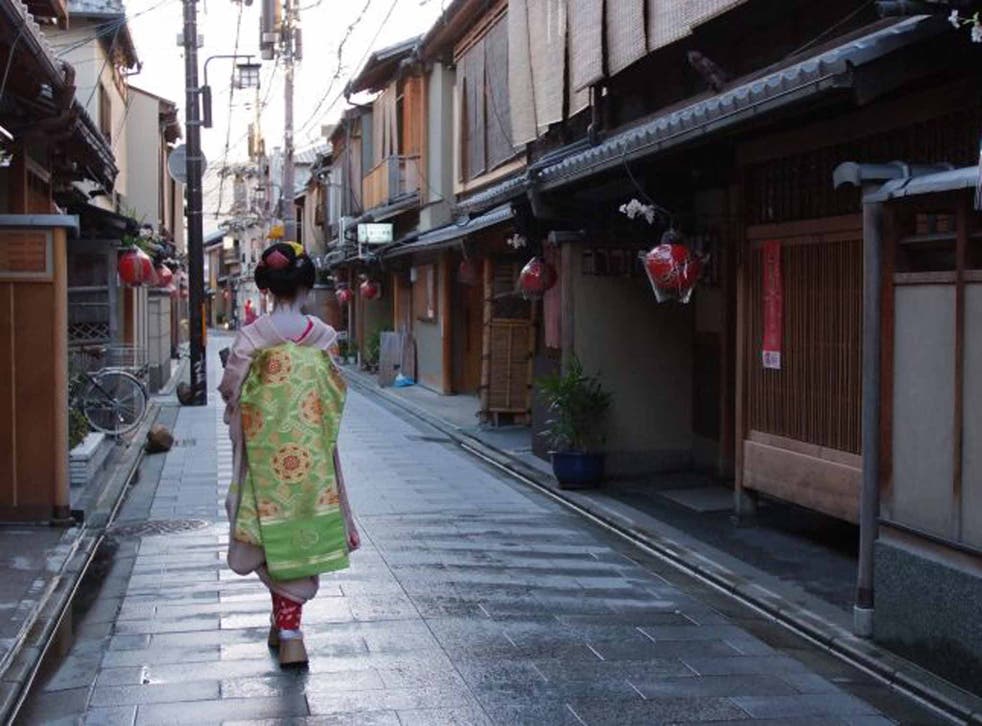 Kyoto tourists to be fined for hassling geishas
Geishas accuse visitors of chasing them for a photo
Kyoto in Japan has introduced an on-the-spot fine for tourists hassling geisha.
Locals have decided enough is enough, after geisha and maiko (trainee geisha) have reported being chased down private streets in the historic Gion district, photographed without their consent, and even subjected to foreign visitors touching their kimono and elaborate wigs.
Now, residents have a hit back by imposing a fine of Y10,000 (£71) for anyone caught harassing geisha.
New signs were put up on Friday 25 October and leaflets were distributed reminding visitors to be respectful, reports The Telegraph.
Tourists are being told to get consent before taking a selfie with, or photo of, a geisha, and that they can only do this on public roads.
Japan in bloom: cherry blossoms in 2019

Show all 13
It's hoped the move will "preserve Gion's traditional atmosphere", Mimiko Takayasu, the head of an association of local residents and shop owners, told Japanese broadcaster NHK.
CCTV has been installed on private roads to ensure tourists aren't breaking the photography ban, although it isn't clear who is monitoring them, nor enforcing the new regulations overall.
Kyoto residents have increasingly felt the pressures of overtourism encroaching. This time last year, residents and business owners in the city's Gion-Shinbashi district joined together to form a "scenery preservation" committee to combat issues including "half-naked hikers, trespassing travellers and prolonged photo shoots", according to Japanese newspaper The Asahi Shimbun.
The group signed a memorandum demanding better behaviour from tourists. "If no countermeasures are taken, the elegant view of Gion will be spoiled," said Kanji Tomita, vice representative of the group.
The campaign specifically targeted enthusiastic selfie-takers, suggesting they spend less time posing, and people who strip off in public.
It followed the Kyoto Convention and Visitors Bureau releasing an "etiquette manual", which advised visitors not to hassle geisha, cycle while drunk, take their own food and drink to a restaurant or touch old buildings and objects.
Support free-thinking journalism and attend Independent events
Some 7.4 million foreign tourists visited Kyoto in 2017, a more than fivefold increase compared to 2012.
This month has seen visitor numbers to Japan surge further as the country played host to the Rugby World Cup; fans numbered 270,000 in the opening week alone.
Join our new commenting forum
Join thought-provoking conversations, follow other Independent readers and see their replies