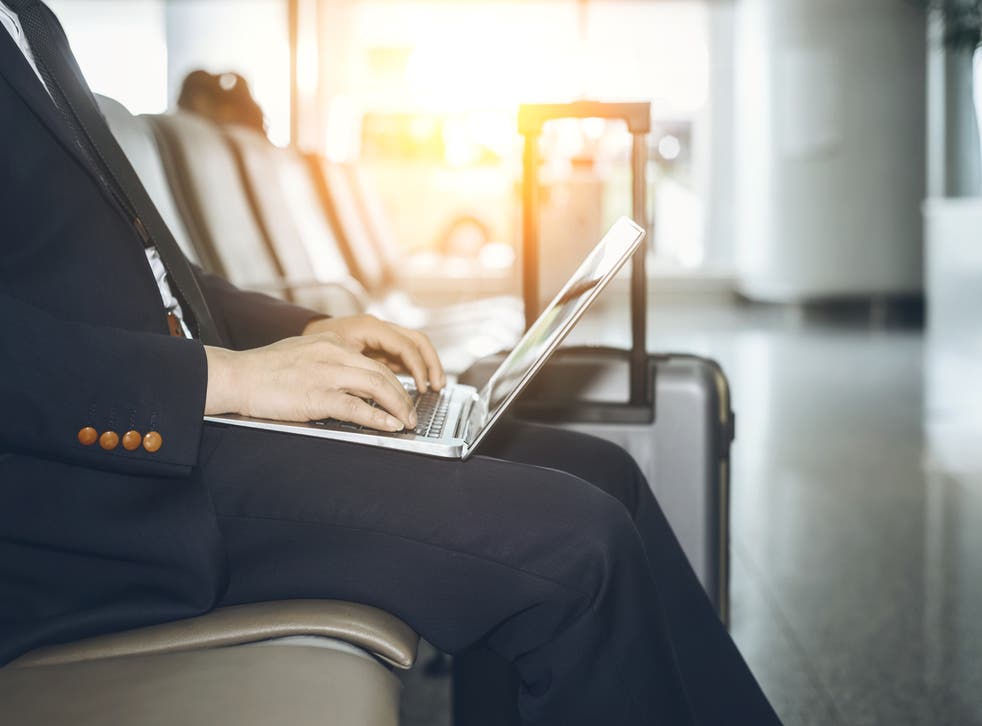 Laptop ban will create 'economic tsunami' in travel industry if electronic devices banished to hold
A third of holidaymakers have said they would reconsider their flights if a devices ban comes into force
Helen Coffey
Wednesday 17 May 2017 14:02 Comments
Travel industry experts have warned that an extension of the laptop ban on flights from Europe to the US could spell economic disaster.
The Business Travel Coalition (BTC) said yesterday that forcing passengers to stow electronic devices in the hold rather than being able to take them on in hand luggage would create an "economic tsunami".
"A ban from Europe could affect 3,500 flights a week this summer and 65 million passengers per year," wrote BTC chairman Kevin Mitchell in a letter to European transport commissioner Violeta Bulc. "The economic risk to airlines and the travel and tourism industry is orders of magnitude greater than the threat from pandemics, volcanoes or wars."
He added: "Simply put, the ripple effects of this could create an economic tsunami the likes of which terrorists are dreaming of, but instead it will be at the hand of government directive.
Simon Calder reports from Istanbul airport on new ban on electronic devices in hand luggage for specific UK-bound flights
"Most organisations – corporations, universities, governments – will not allow employees to check laptops, most of which have sensitive information on them. IT chiefs and risk managers are very conservative and assume everything on a laptop is sensitive – emails, contacts, hiring, marketing and sales strategies, new product diagrams, etc.
"As such, well beyond lost inflight productivity, the significantly larger consequence of a potential electronics ban is if, for example, a business traveller is going to London for a week, he will not have his laptop with him. That, for most business travellers, will be an absolute no-go, a deal breaker. That's where a dramatic fall off in business travel demand would be based. A monthly trip to London becomes a once-a-quarter one."
Mitchell explained that it only takes a relatively small number of business travellers to decide not to fly to make a flight unprofitable and consequently drive down demand and yields on all business and first class seat sales.
"There is evidence that this already is happening," he said. "Despite creative efforts by Gulf carriers such as gate-side check-in, separate secure inflight storage and dedicated arrival pick-up, not to mention onboard loaner tablets, early indications are that the negative impact on bookings has been significant."
The ban was introduced on in-bound flights to the US and the UK in March, stipulating that when flying from certain countries in the Middle East and North Africa passengers would be forced to stow any electronic devices bigger than a smart phone in their hold luggage, rather than being allowed to have them in the cabin.
The rule applies on UK inbound flights from Egypt, Jordan, Lebanon, Saudi Arabia, Tunisia and Turkey and US inbound flights from Jordan, Egypt, Turkey, Saudi Arabia, Kuwait, Morocco, Qatar and the UAE.
However, rumour has been rife that the ban will be rolled out to include all flights from Europe to the States too. Confirmation is expected imminently, despite warnings from the British Airline Pilots' Association (BALPA) that storing laptops in the hold could cause a catastrophic fire due to their lithium batteries.
The ban may not just affect business people – ordinary holidaymakers could also be put off flying if it comes into play.
Over a third of people said they'd reconsider their flights if faced with having to put their electronics in the hold, according to Holiday Extras, the UK's market leader for travel extras. In a poll of 3,500 people, 35 per cent responded that an extension of the ban would make them rethink flying. Some 18 per cent said they would fear for the safety of their belongings in the hold, while 17 per cent said they couldn't be parted from their devices during their journey.
"Whether they're used to update social statuses, translate local languages or plan our journeys, electronic devices are a huge part of modern travel," said Ant Clarke-Cowell, communications director at Holiday Extras. "According to our survey, two thirds of Brits now pack a gadget to help them travel better, with women being more likely to take them than men.
"Considering how much easier or enjoyable such items can make our journeys, and how fragile and expensive they can be, it's easy to see why the restrictions have sparked so much debate and caution among passengers. However, we'd hate to see this stopping people from flying to the affected destinations and we were surprised to see just how many people were considering this move in our poll."
In lieu of devices, most people would read on a flight according to data from budget holiday website HolidayPirates. Some 66 per cent of those surveyed said they would get stuck into a good book, 28 per cent intended to catch up on their sleep and 14 per cent would talk to the person next to them.
Register for free to continue reading
Registration is a free and easy way to support our truly independent journalism
By registering, you will also enjoy limited access to Premium articles, exclusive newsletters, commenting, and virtual events with our leading journalists
Already have an account? sign in
Join our new commenting forum
Join thought-provoking conversations, follow other Independent readers and see their replies