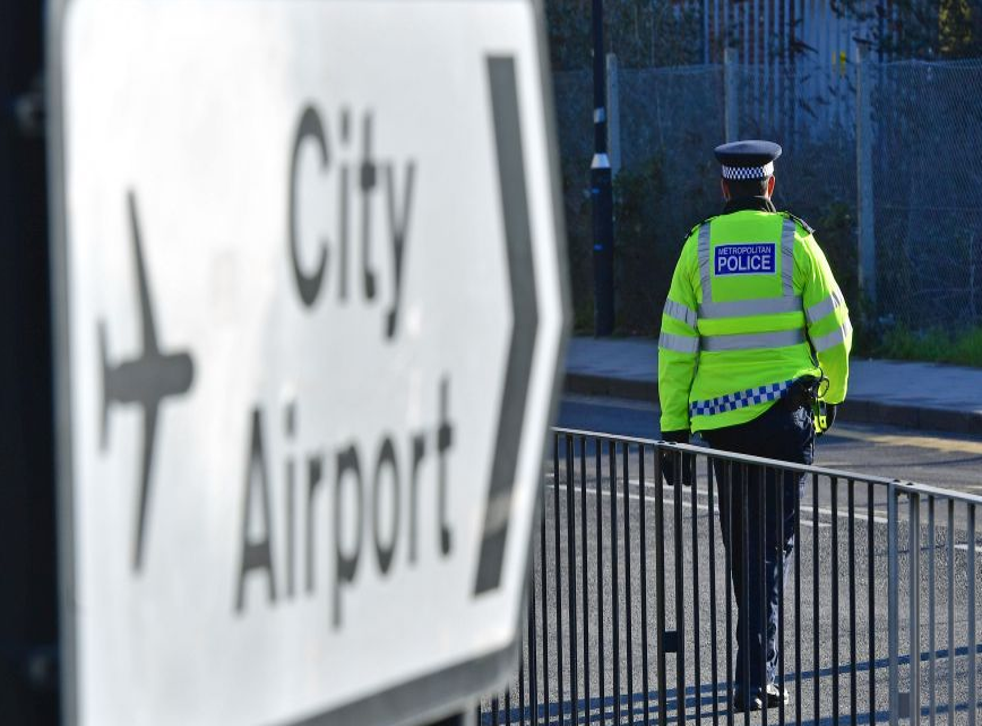 London City Airport closed: All flights cancelled after unexploded Second World War bomb discovered
All-day closure will ground 16,000 passengers and cost airlines more than £1m
London City airport is expecting to be open as normal on Tuesday after it was closed throughout Monday. Sixteen thousand passengers booked to fly in and out of on the busiest day of the week have had their flights cancelled as a Second World War bomb is made safe.
The airport adjoins George V Dock, where an unexploded bomb was found early on Sunday morning during work to expand the Docklands hub.
The Metropolitan Police said: "Specialist officers and the Royal Navy have attended and confirmed the nature of the device." It is believed to weigh half a ton.
At 10pm on Sunday, a 214-metre exclusion zone was imposed "to ensure that the ordnance can be safely dealt with whilst limiting any risk to the public".
Some residents were evacuated, and roads closed. A Royal Navy bomb-disposal team is working to make the device safe.
Robert Sinclair, the airport's chief executive, said: "The operation is proceeding well and we anticipate it to be completed during the course of this evening. At this stage we fully expect that the airport will be open as normal tomorrow."
Airlines are thought to likely lose more than £1m as a result of the closure.
British Airways said: "We are currently expecting to operate our normal schedule tomorrow." However, BA flight 2, due to fly in overnight from New York JFK, has been cancelled because the outbound service did not operate.
CityJet diverted its Dublin services to Southend, while Alitalia operated to and from Stansted.
The airport handled 4.5 million passengers last year, with Amsterdam, Edinburgh and Dublin the most popular destinations.
Join our new commenting forum
Join thought-provoking conversations, follow other Independent readers and see their replies