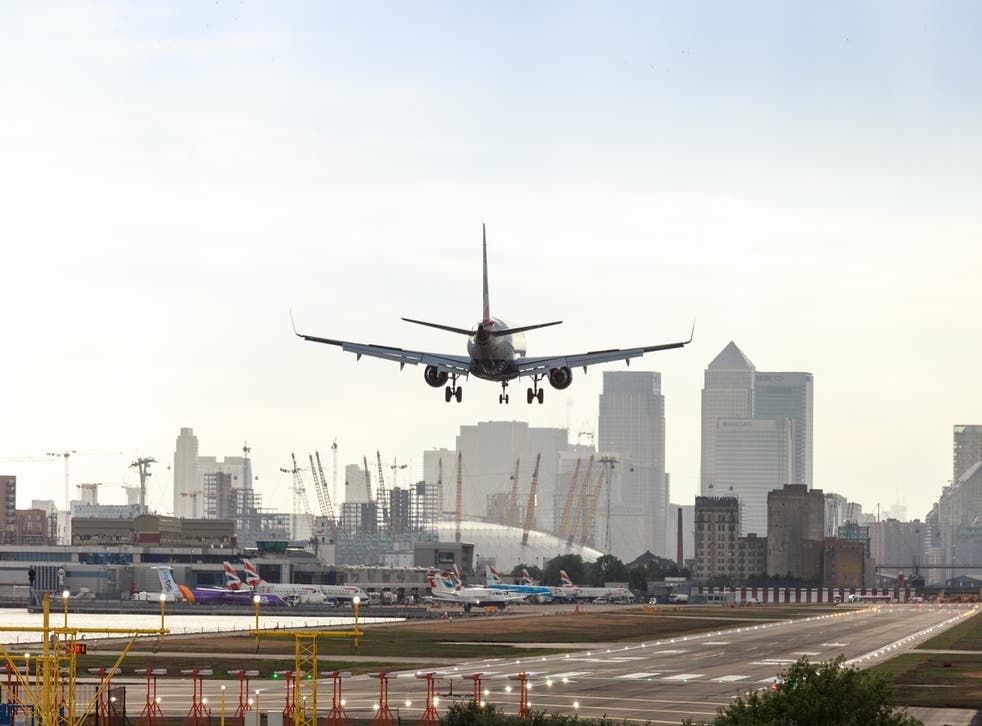 London City Airport to cut up to 35% of jobs in 'crucial restructuring'
'Huge regret' at loss of up to 239 jobs
London City Airport has announced it is cutting up to 239 jobs – over a third of staff – as part of "crucial restructuring plans''.
The airport has launched a consultation with staff to explore ways of cutting costs, including voluntary redundancy, in a move that could see 35 per cent of jobs cut across the organisation.
The airport, which is located in east London's Royal Docks, suspended commercial flights on 25 March due to a sharp fall in international travel.
Flights resumed from the site on 21 June but, like many other airports across the world, passenger numbers have remained well below 2019 levels – figures that are expected to continue through the winter season.
Mr Sinclair said: "It is with huge regret that we are announcing this restructuring programme today and our thoughts are with all of our highly valued staff and their families.
"The aviation sector is in the throes of the biggest downturn it has ever experienced as a result of the pandemic."
He added: "We have held off looking at job losses for as long as possible, but sadly we are not immune from the devastating impact of this virus."
In a statement, the airport said it had already cut all non-essential spending, including a temporary pause to the airport's £500 million development programme, including a new terminal extension.
In April, the airport's leadership team took pay cuts of 25 per cent, while the CEO, Robert Sinclair, also took a 30 per cent pay cut.
It is hoped that major projects already underway will continue as planned by the end of the year.
The airport's focus in the coming weeks is now on helping staff through "this exceptionally difficult period", said Mr Sinclair.
"We are committed to playing our part in rebuilding a stronger local and national economy once the worst of the downturn passes and believe that the difficult decisions we are taking now will enable the airport to bounce back in a better shape when growth returns," he said.
The announcement is the latest in a slew of hits to the beleaguered aviation industry.
Earlier this month, Virgin Atlantic confirmed plans to cut 1,150 jobs, despite the approval of £1.2bn a rescue deal.
The move would see a reduction in the company's workforce of one third.
Elsewhere, British Airways has already cut more than 6,000 staff through voluntary redundancy and mothballed its £200m Heathrow base; easyJet has announced that it will close its bases at London Stansted, London Southend and Newcastle airports from 1 September, as well as slashing 30 per cent of jobs; and Jet2 is making 102 pilots redundant.