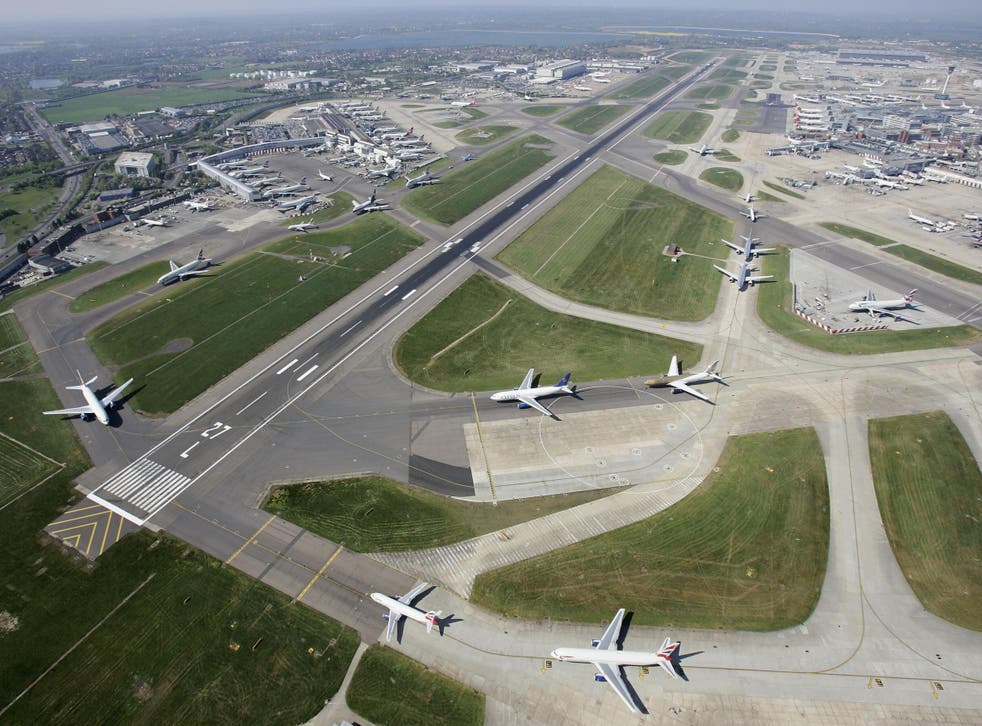 London Heathrow expansion 'will improve emerging markets connections', despite collapse of routes to Africa
British Airways has dropped 13 routes to Africa in the past decade, while Virgin Atlantic has halved its African network
British Airways has axed more than a dozen routes to Africa since 2007, while Virgin Atlantic has dropped two of its four links to the continent in the past four years. The airlines can extract more value from precious slots at Heathrow by flying to North America and the Mediterranean.
Three weeks after British Airways axed its sole route to western China, Chris Grayling, the transport secretary, told BBC Radio 4's Today programme that expansion at the UK's leading airport is an essential part of the Government's post-Brexit strategy.
He said: "It's about making sure we've got the right connections to the world, and of course often that is to create the right business connections to emerging markets in Asia, for example.
"What you don't get from Heathrow is lots of flights to Alicante.
"The links we'll see for the future: better links to Africa, better links to South America, better links to Asia."
Mr Grayling was supported by Labour's Virendra Sharma, the MP for Ealing Southall, who said: "Heathrow expansion will provide unrivalled connectivity to new and emerging markets, boosting international trade and cementing London's role as a true outward-looking global city."
Over the past decade British Airways has sharply reduced its African network from Heathrow, removing 13 destinations from the schedules. The airline has ended links from the airport to Addis Ababa in Ethiopia; Agadir, Casablanca and Marrakech in Morocco; Alexandria in Egypt; Dakar in Senegal; Dar es Salaam in Tanzania; Entebbe in Uganda; Freetown in Sierra Leone; Harare in Zimbabwe; Khartoum in Sudan; Lusaka in Zambia; and Monrovia in Liberia. Some of these routes were operated by partner airlines under the BA brand.
BA currently serves eight African destinations from Heathrow: Abuja, Accra, Cairo, Cape Town, Johannesburg, Lagos, Luanda and Nairobi.
Virgin Atlantic abandoned its Heathrow-Accra route in 2013, and dropped Cape Town services two years later. Virgin also ended a link to Port Harcourt in Nigeria in 2006. It now serves only Johannesburg and Lagos.
To Asia, Sir Richard Branson's airline withdrew from Mumbai and Tokyo in 2015; Virgin still flies to Delhi, Hong Kong and Shanghai.
British Airways, which has the majority of take-off and landing slots at Heathrow, ended flights to Chengdu in western China last month. At the same time, the airline re-introduced services to Santiago in Chile, and will re-launch a link to New Orleans next month. But most of BA's new flights from Heathrow this year are to leisure destinations.
This summer BA launches routes from Heathrow to Brindisi in south-east Italy, the Greek island of Zakynthos, Murcia in Spain, Pula in Croatia and Tallinn in Estonia. In addition, links to Nantes and Montpellier previously served from Gatwick will move to Heathrow.
A spokesperson for Heathrow said: "A degree of ebb and flow on demand on specific routes is normal. The record shows Heathrow overall has gained and maintained new long-haul routes that are so critical for the British economy.
"Despite having capacity constraints, Heathrow has gained six new, frequent long-haul routes since 2010 including new routes to emerging markets like Vietnam and Indonesia."
Join our new commenting forum
Join thought-provoking conversations, follow other Independent readers and see their replies