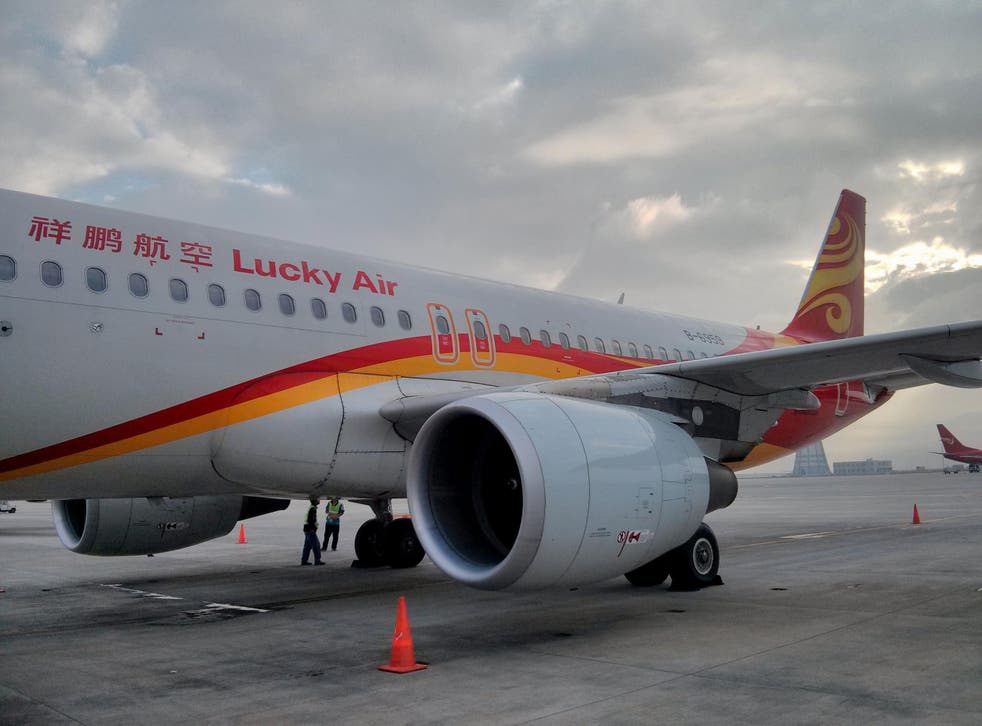 Chinese airline to sue passenger who threw coins into plane engine for good luck, grounding flight
The man's actions cost £16,000, according to the airline
A man is being sued by a Chinese airline after throwing coins into the engine for "good luck".
The perpetrator, named only as Lu, admitted to tossing the coins when Lucky Air staff quizzed passengers after finding two one yuan coins on the ground near the left engine.
The domestic flight, from the cities of Anqing to Kunming in China, was grounded due to safety concerns. The 162 passengers were flown the next day following a full engine check.
The budget carrier claims the flight cancellation cost in the region of 140,000 yuan (£16,000), and announced legal action would be taken against the passenger.
Lu, 28, said he'd thrown the coins while boarding as he thought it would bring good luck.
World's safest airlines 2019

Show all 19
He was taken into a custody and detained for seven days.
It's not the first time a passenger has attempted to toss coins into an aircraft engine for good luck.
In 2017 there were two separate incidents recorded of elderly women engaging in the practice, one of whom was also flying from Anqing with Lucky Air.
The other passenger, flying from Shanghai to Guangzhou with China Southern Airlines, attempted to throw nine coins into the engine to pray for safety.
Eight missed but one hit the mark, delaying the flight by five hours.
The practice of throwing coins for good luck is associated with some religions such as Buddhism.
Join our new commenting forum
Join thought-provoking conversations, follow other Independent readers and see their replies