MH370 search team unearth 19th century shipwreck in hunt for missing Malaysia Airlines plane in Indian Ocean
Officials initially suspected the object spotted 1,000 miles off the Australian coast was the Boeing 777 that disappeared in March 2014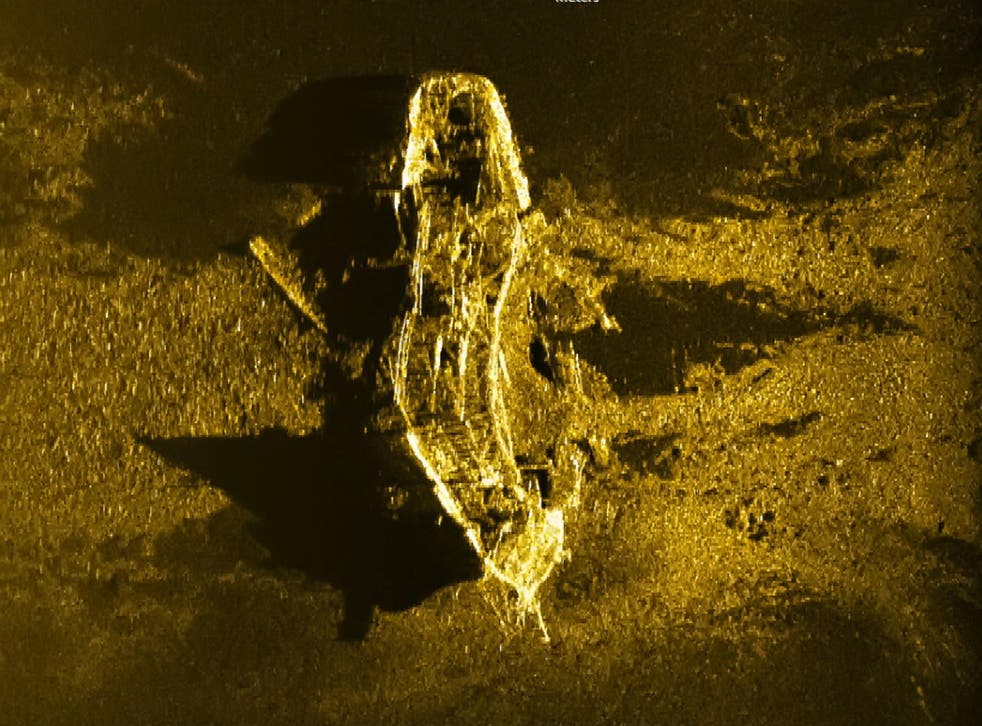 The search for missing Malaysian Airlines MH370 plane that disappeared nearly two years ago has unearthed another 19th century shipwreck.
The Australian Transport Safety Bureau announced revealed hopes of a breakthrough were raised when a sonar search discovered a man-made object on the seabed.
However, a follow-up investigation using an underwater drone identified the object as a shipwreck - and not the missing Boeing 777.
The wreck was found 1,600 miles off the Australian coastline at a depth of around 3,700m, following the sonar search in December.
It comes after another iron-clad cargo ship was found last year during the search, which was also initially thought to be wreckage from the plane. Hundreds of ships were lost in the Indian Ocean during the 19th century.
No further searches will be carried out to identify the latest ship discovered because of escalating costs in the search for the plane.
So far, the only recovered wreckage from the missing plane was found on the other side of the Indian Ocean, when a wing flap washed up on Reunion Island on 29 July 2015. The main bulk of the plane has still not been located, and some relatives of passengers believe their loved ones are still alive.
The plane, which was carrying 12 crew members and 227 passengers disappeared mid-flight between Kuala Lumpur and Beijing in March 2014. A multinational search began almost at once, a search which has become one of the largest and most expensive searches in history.
In pictures: Missing Malaysia Airlines flight MH370

Show all 30
More than 80,000 square kilometres have been searched to date, and it is believed the search will wind down by the middle of 2016 if nothing else has been found.
Register for free to continue reading
Registration is a free and easy way to support our truly independent journalism
By registering, you will also enjoy limited access to Premium articles, exclusive newsletters, commenting, and virtual events with our leading journalists
Already have an account? sign in
Register for free to continue reading
Registration is a free and easy way to support our truly independent journalism
By registering, you will also enjoy limited access to Premium articles, exclusive newsletters, commenting, and virtual events with our leading journalists
Already have an account? sign in
Join our new commenting forum
Join thought-provoking conversations, follow other Independent readers and see their replies