Japan has the world's most powerful passport – but it's currently meaningless
'Travel freedom is contingent on factors that occasionally can be utterly beyond our control,' says author of rankings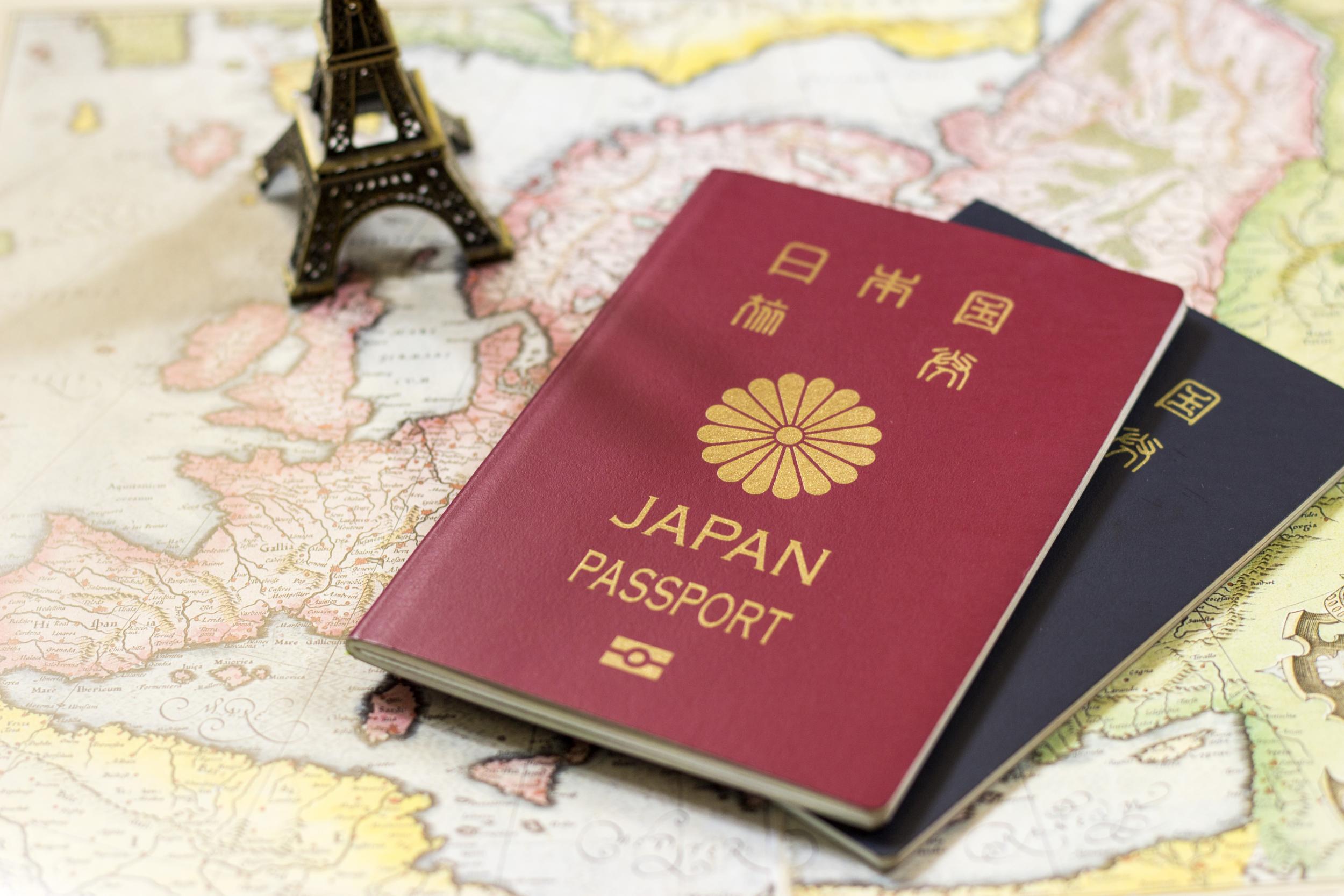 The latest ranking of the world's passports is out, with Japan's crowned the most powerful – but the current situation renders the results meaningless, according to the study's authors.
The Henley Passport Index, first launched in 2006, is one of the leading rankings of countries' travel documents, determining their strength by the number of destinations passport holders can visit visa-free or by getting a visa on arrival.
However, for the first time in its 14-year history, the Index is defunct, as nations around the world have imposed strict travel bans amid the coronavirus pandemic.
"A Swiss citizen can, in theory, travel to 185 destinations around the world without needing a visa in advance, but the last few weeks have made it apparent that travel freedom is contingent on factors that occasionally can be utterly beyond our control," said Dr Christian H. Kaelin, chairman of Henley & Partners and the inventor of the passport index.
"This is, of course, something that citizens of countries with weak passports in the lower ranks of the index are all too familiar with.
"As public health concerns and security rightfully take precedence over all else now, even within the otherwise borderless EU, this is an opportunity to reflect on what freedom of movement and citizenship essentially mean for those of us who have perhaps taken them for granted in the past."
Some 3.5 billion people, nearly half the global population, are presently living in voluntary or mandatory confinement.
However, when the restrictions list, we could see a greater rise in the movement of people, according to some experts.
Founder and managing partner of FutureMap, Dr Parag Khanna, said: "Once quarantines lift and airline prices stand at rock bottom, expect more people across the globe to gather their belongings and buy one-way tickets to countries affordable enough to start fresh."
Although only theoretical at present, Japan was followed in the rankings by Singapore, with a score of 190, followed by Germany in third place, joint with South Korea.
The UK is currently ranked 7th on the index, with a visa-free/visa-on-arrival score of 185. It shares the position with the US.
Although its travel freedom score has increased by 19 points over the last decade, in 2010, the UK ranked number one worldwide.
Fifteen most powerful passports in the world
Show all 15
The UAE has seen the biggest increase in travel freedom over the past 10 years, going from being ranked 65th in 2010 to 18th this year, having added 107 visa-free or visa-on-arrival destinations in that time.
Afghanistan currently has the world's least powerful passport, with a score of 26.
World's most powerful passports
1. Japan
2. Singapore
3. Germany
3. South Korea
4. Finland
4. Italy
4. Luxembourg
4. Spain
5. Austria
5. Denmark
World's least powerful passports
1. Afghanistan
2. Iraq
3. Syria
4. Pakistan
5. Somalia
5. Yemen​
Join our commenting forum
Join thought-provoking conversations, follow other Independent readers and see their replies