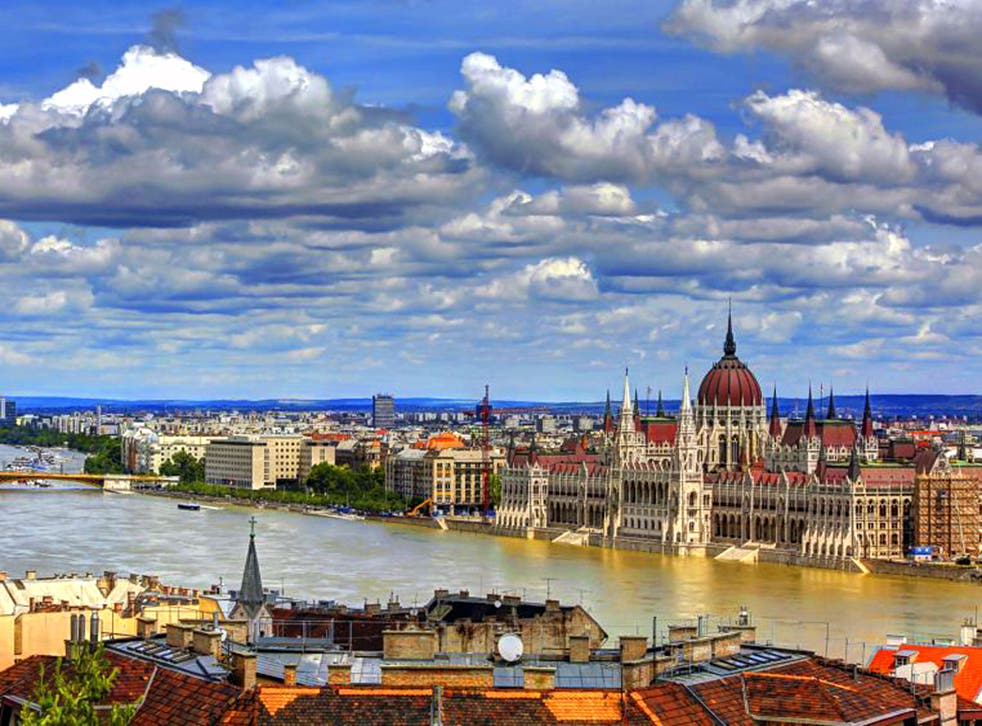 My life in travel: Jenna Coleman
'I love the bars, thermal baths and laid-back feel of Budapest in summer'
Actress Jenna Coleman recently starred as Lydia Wickham in BBC One's series Death Comes To Pemberley, which is released on DVD from 10 February.
First holiday memory?
A family holiday to Cornwall. I remember getting up at 4am and it was really, really dark. It was my mum, my grandma and me, with my dad driving, all in our pyjamas with a big blanket wrapped around us. It was such a long way from where we lived that we wanted to set off very early. I remember that feeling of heading off on holiday and adventure. When we got there, we'd sing karaoke and I'd play in a big plastic ball pit.
Favourite place in the British Isles?
Derbyshire. I spent the summer there filming Death Comes to Pemberley. We spent so much time dotted around countryside near Chatsworth House and it was stunning. It was such a sunny summer, so the cast were going wild swimming before work and it was idyllic.
Best holiday?
The Maldives. I went after finishing series seven of Doctor Who. I had to pinch myself because it was so picturesque. Especially because I'd gone in January, from grey London skies and concrete to all this colour and sea. It took about five days to settle in.
We arrived by seaplane and barely saw anyone else the whole time. We did a catamaran trip where the hotel took us out with a picnic and snorkelling gear to a strip of sand in the middle of the ocean and left us there. You couldn't see anything else except the horizon and water. We were totally stranded.
What have you learnt from your travels?
When I was younger, I used to go on city breaks and felt that pressure to see and do everything. Now I've learnt that that isn't what holidays are about.
I like to read up on the places and get an idea of the history and the area, but once you get there, it's important to have no restrictions and to go with the flow. I think you have to allow yourself time to roam. That's when you get the best holiday.
Ideal travelling companion?
I've done a lot of travelling by myself, but who I'd prefer to go with depends on the type of holiday. My mum is great for a chilled-out beach break and then I've got two girlfriends, too. We went to Barcelona last year together and I think we're very compatible and easygoing. We live all over the place because we're actresses, so our friendship works by doing different city breaks. We're trying to get to Berlin this year.
Greatest travel luxury?
A mini Diptyque candle and I've also got this amazing a Muji head supporter for the plane.
Holiday reading?
I read Shantaram in Mexico last year, which made me want to go to India. If I'm going on a big holiday I take something quite spiritual or the classics, such as East of Eden and Catcher in the Rye. Anything which is total escapism.
Where has seduced you?
Croatia. I went to Dubrovnik last May with four girlfriends on a four-day break. We travelled across by the boat to Mljet National Park and spent the day playing cards and sunbathing on the rocks, with peacocks roaming around us.
Worst travel experience?
Christmas Eve at London Euston railway station, trying to get home to Blackpool. Everybody turns into animals. Humans stop being humans.
Best hotel?
The Bowery in New York. I went there to do the press for Doctor Who and had a really good stay. It feels like very old-fashioned New York. The bathrooms are amazing, all black-and-white tiles, and the bar has a good vibe, with low lighting. It was near Christmas when I stayed, so I've got memories of Frank Sinatra songs playing in the rooms.
Favourite drive?
The Pacific Coast Highway. We drove from Los Angeles to San Francisco. We even did some whale watching. It was gorgeous.
Best meal abroad?
A place called August on Bleecker Street in New York, which has fairy lights strung up and a little garden. It does the most amazing cocktails, pizzas and burgers.
Favourite city?
Budapest. I worked there for three months while filming a Titanic mini series, so I've got a soft spot for the city. Especially in summer, you get all the open-air bars in the courtyards, thermal baths and the whole place has a laid-back feel. It's a really, really beautiful city.
Where next?
I have three places on my wishlist for this year: Florence, Marrakech and India.
Join our new commenting forum
Join thought-provoking conversations, follow other Independent readers and see their replies