What are mystery flights?
Qantas has launched its own version, but its not the first time mystery travel has been offered to novelty-seeking explorers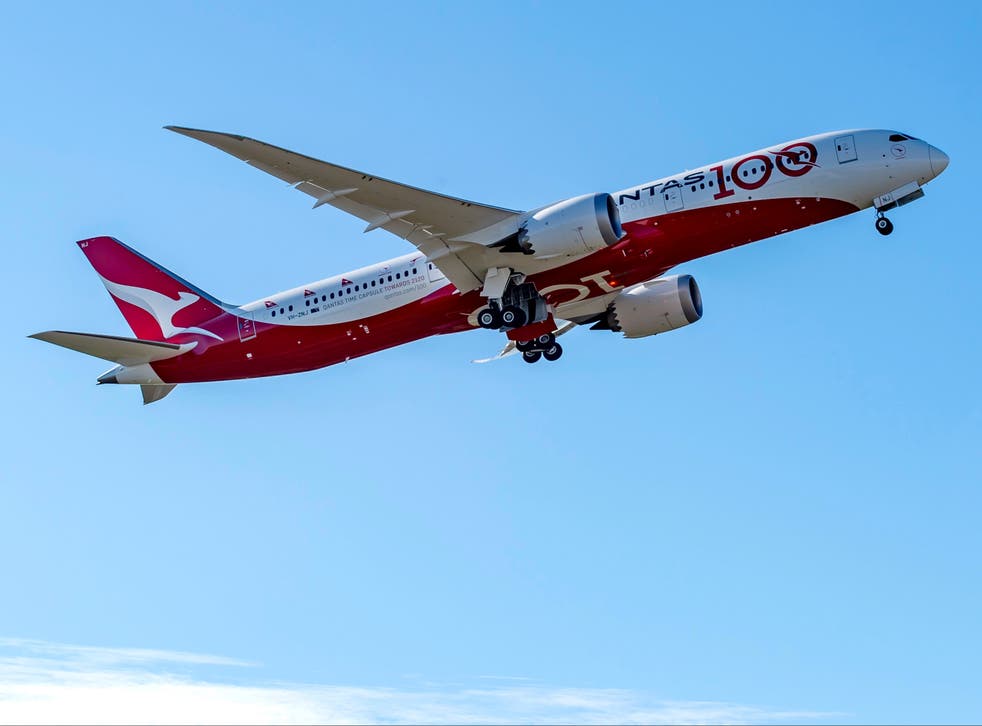 Qantas announced the launch of mystery flights to much fanfare earlier in March.
The new domestic flights will depart from Sydney, Brisbane and Melbourne, fly to an unknown destination no more than two hours away, and offer an experience on the ground before the return flight.
Experiences could include winemaking, a gourmet lunch or snorkelling by a tropical island, while the Boeing 737 flight itself will perform low-altitude flybys to enable sightseeing of famous landmarks.
Economy fares for the flights will start from A$737 (£413), and passengers won't know where they're going until they touch down – although they will receive a clue when they're advised what to pack in their hand luggage.
But this isn't the first time intrepid explorers have had the chance to sign up for mystery travel experiences…
When did mystery flights start?
This isn't the first time Australian flag carrier Qantas has sold mystery flights. It was a big trend in the 1990s – travellers would turn up at the airport and be allocated seats on a scheduled flight to any of the airline's destinations, where they spent a day at their leisure before flying home.
"We last offered mystery flights back in the 1990s where passengers would arrive at the airport and be placed on a scheduled flight to any destination across the Qantas network," said the airline.
Do any other airlines offer mystery flights?
Other airlines in Australia and Germany have run similar excursions in the past. Pre-pandemic, low-cost German carrier Eurowings offered an experience called Blind Booking, where adventurous travellers wouldn't know where they were going until after they'd completed their booking.
"Blind Booking calls for spontaneity, because at first you don't know where you are headed," says Eurowings. "But in exchange, we guarantee our low prices, even at the last minute, and send you to top locations for culture, city tours, partying or the beach."
Virgin Australia previously offered "Mystery Breaks", which were flight and hotel deals to an unknown destination. Departure points were major Australian airports, with possible destinations including a wide range of cities across the country.
Again in Australia, there's a business called Mystery Flights; it offers short stay travel packages to unknown destinations. Mystery Flights depart from Brisbane, Melbourne or Sydney airports and on request from Adelaide, Gold Coast, Newcastle and Canberra. One, two and three night packages could see travellers fly to one of 21 possible destinations and include accommodation and transfers, while those choosing a day trip are flown to one of 15 possible destinations.
Are there mystery travel packages available from the UK?
The trend has taken off in the UK in recent years too. There's MakeMyDay's Mystery Days, where a bespoke itinerary of surprise experiences is arranged for the ultimate city break. Whisk Away provides premium long-weekend trips to surprise destinations around Europe. Srprs.giftcards, where even the present-buyer doesn't know what they're giving, guarantee that the trip will take the receiver on a city break to 'wherever they are meant to go'. And Wix Squared launched "mystery travel" holiday itineraries, complete with an app that provides daily alerts of what travellers are doing each day, a couple of years ago.
Domestic and International holidays are currently illegal in the UK, but when they're possible again, there should be plenty of mystery travel options for adventurous holidaymakers.
Register for free to continue reading
Registration is a free and easy way to support our truly independent journalism
By registering, you will also enjoy limited access to Premium articles, exclusive newsletters, commenting, and virtual events with our leading journalists
Already have an account? sign in
Register for free to continue reading
Registration is a free and easy way to support our truly independent journalism
By registering, you will also enjoy limited access to Premium articles, exclusive newsletters, commenting, and virtual events with our leading journalists
Already have an account? sign in
Join our new commenting forum
Join thought-provoking conversations, follow other Independent readers and see their replies