Nepal trekking: Better safety measures could save lives
Something to declare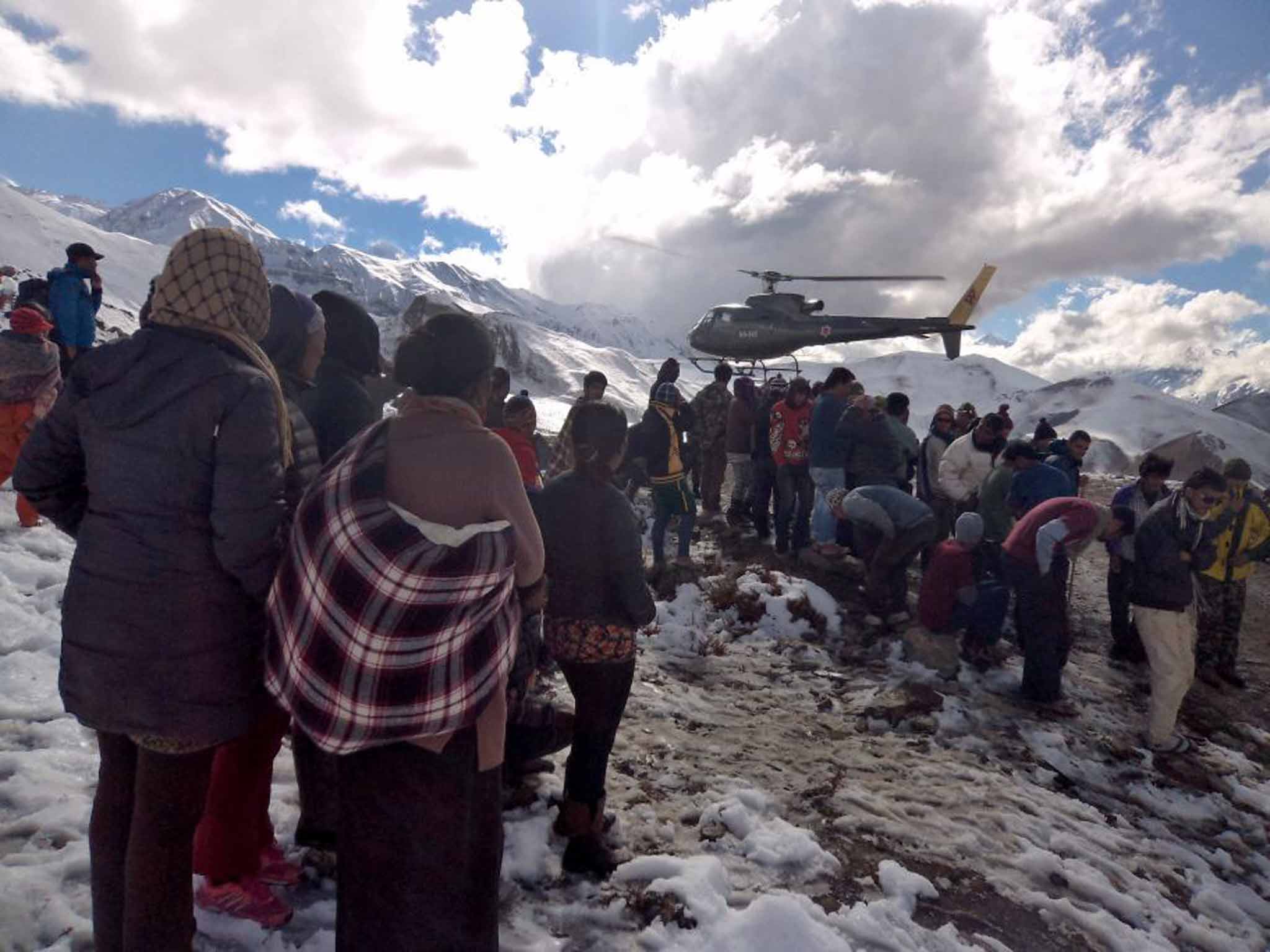 The Annapurna Circuit is one of the great treks of Nepal. It takes a grand sweep around the towering massif, with its 8,000m centrepiece of Annapurna 1. On the 300km trek – which takes nearly three weeks – you will see every aspect of Himalayan scenery and culture. And, halfway round, there is a death-trap waiting for the unwary: the Thorung La pass.
I did the circuit as an ambitious young trekker in the early Eighties. We set off in fine October weather wearing shorts, light boots and T-shirts. Carrying everything for the 20-day journey, we didn't bring heavy clothing. In the tea houses along the trail we heard stories of the Thorung La pass.
It is the high-altitude link between the grim town of Manang and Muktinath, one of the holiest shrines to both Hinduism and Buddhism. We climbed from desert terrain to a frozen plateau 5,416m high. Large numbers of tourists can hike over the pass in good conditions, but some trekkers coming the other way spoke of altitude headaches, biting winds and snow. Porters and trekkers died up there, they told us.
We put in the prescribed days of acclimatisation in Manang, but nothing prepared us for the endless slopes, the thin air, the gruelling plod through snow, and the way the lack of oxygen drugged the innate sense of self-preservation. If we had been hit by a blizzard we would have been in serious trouble.
During nine subsequent expeditions to Everest, I recalled those lessons of high altitude. I wanted to discover why George Mallory and Andrew Irvine died attempting to climb the world's highest mountain in 1924. In the end, I discovered they were hit by a sudden blizzard. As well as the loss of visibility, extreme cold and severe wind, the atmospheric pressure fell dramatically, exacerbating the lack of oxygen. Disorientated and exhausted, they stumbled down the mountain, slipped and died.
Ninety years on, this is what befell the unfortunate trekkers and porters this week. Lightly clad and inexperienced hikers pressed on into rapidly worsening weather. Their hapless companions, the Nepali porters, desperate to make a little money, had to go too.
What can be done? The disaster on Everest this April, with 16 people killed in an ice-fall, led to the mountain being shut down while the authorities pondered what to do. This kind of tragedy would not be tolerated in a Western nation.
The answer is simple. A checkpoint on either side of the Thorung La pass could turn back trekkers and porters without a prescribed minimum of clothing. Weather forecasts could be transmitted to these posts, with a clear authority to close the route when necessary. And a refuge hut at the summit of the pass could shelter those caught in bad weather. Western tourism is crucial to Nepal's economy. Money can, and must, be found.
Graham Hoyland is a mountaineer and author of 'Last Hours on Everest' (Harper Collins).
Join our commenting forum
Join thought-provoking conversations, follow other Independent readers and see their replies