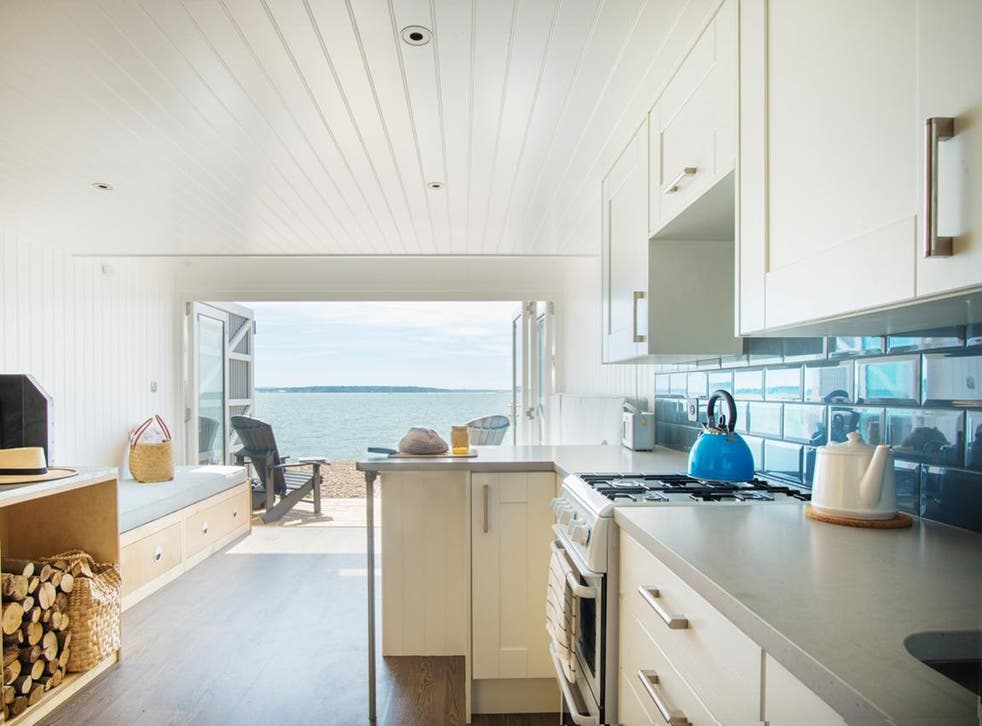 This eco beach hut is the UK's most luxurious waterfront hideaway
You can escape but still have 4G and a fridge 
If you dream of getting away from it all but just can't do without your home comforts, Britain's most luxurious beach huts may be just what you're looking for.
The two new huts, on Calshot Beach in the New Forest, sit on the waterfront and overlook the Solent and the Isle of White.
They include a fully fitted kitchen, powered by solar panels on the roof, a bathroom with toilet and shower and a wood burning fire in the sitting area.
The cabins sleep up to five people each, with a bedroom on the mezzanine area, as at 7m by 3.5m they are twice the size of a classic beach hut.
And although the holiday homes are secluded, there is also 4G wi-fi access to enable you to share your photographs of blissful solitude at high speed.
Named Little Tern and Gullwing, the bespoke huts were built by Ecologic Developments, a Dorset-based company that designs and constructs customised beach huts.
Luxury living does come with a hefty price tag however; at high season it will cost up to £1,450 a week to book the eco-friendly pad.
The huts are being rented through New Forest Escapes which says on its website they are available to book all year. It says: "The huts are the newest occupants at this exclusive and unpretentious location, the shingle and sand southern coastline of the New Forest National Park.
"The stretch of coast here is long and quiet with a bird reserve at one end, the silence is golden with no roads nearby.
"It's a great place to de-stress and reconnect with nature."
Join our new commenting forum
Join thought-provoking conversations, follow other Independent readers and see their replies