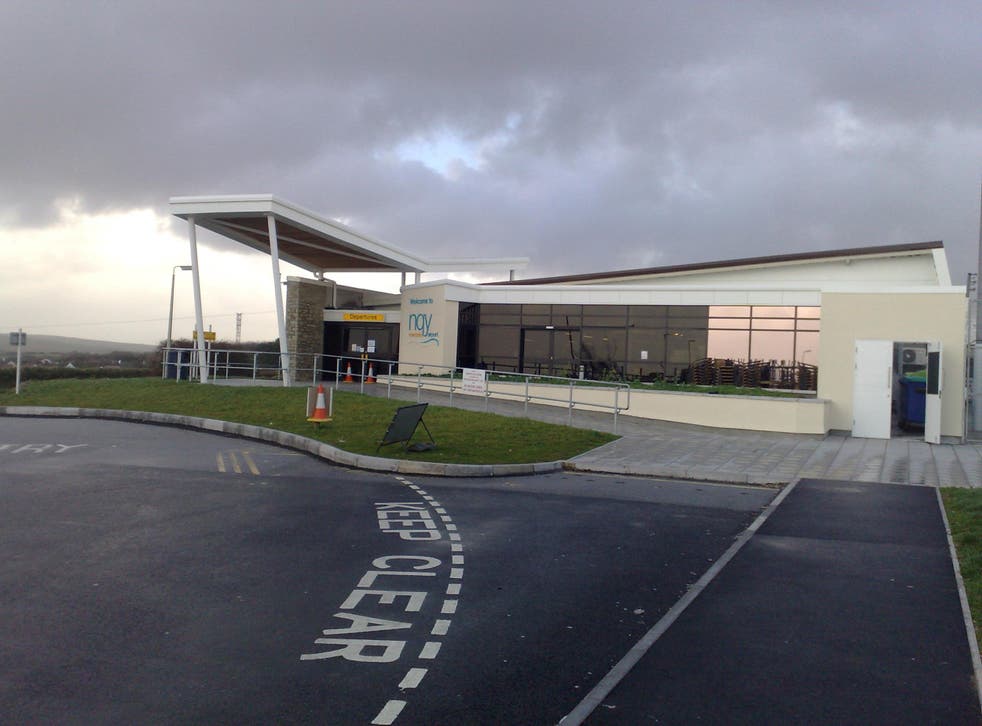 Newquay is UK's fastest growing airport
Heathrow and Gatwick airports still dominate in terms of passenger numbers
Newquay is officially the UK's fastest growing airport for the second year running, with passenger numbers increasing by 22 per cent in 2017.
The Cornish airport handled 454,000 travellers last year. In 2016 it abolished an unpopular £5 charge for departing passengers. Passenger numbers have doubled since 2015, but still amount to only two days' traffic at Heathrow.
Meanwhile, the battle between Britain's top six airports for fastest growth has ended in a narrow victory for Edinburgh and Luton at 8.6 per cent, just ahead of Manchester. But Gatwick and Heathrow have consolidated their positions as the world's busiest one- and two-runway airports respectively.
Edinburgh, in sixth place, opened 32 new international routes – increasing passenger numbers to 13.4 million despite a small decline in domestic travellers caused by Ryanair abandoning its route to Stansted due to the pilots' roster foul-up. The chief executive, Gordon Dewar called it "a real triumph and one that we are delighted by".
Luton, which celebrates its 80th anniversary this year, handled 15.7 million passengers. The airport grew strongly despite the collapse in October of Monarch, which was based at Luton.
Nick Barton, the airport's chief executive, said: "Throughout 2018, passengers will see the airport transformed as we officially open our new terminal."
But in absolute numbers Luton remains a distant fifth behind Heathrow, Gatwick, Manchester and Stansted.
Heathrow handled five times as many passengers, with 78 million passing through last year.
The Government has confirmed its support for a third runway at Heathrow, as recommended by the Davies Commission.
But Gatwick has reported a 5.2 per cent rise in passenger numbers, with a total of 45.6 million in 2017. This exceeds the Davies Commission's estimate of the airport's capacity, which it assessed at 45 million.
Gatwick's chief executive, Stewart Wingate said: "We have ambitious plans to build on the success achieved in 2017 and reach 50 million passengers per year."
Manchester has consolidated its position as the UK's third-biggest airport, growing 8.5 per cent and handling 27.8 million passengers.
Stansted, in fourth place, grew by 6.5 per cent to 25.9 million. Its capacity is currently capped at 35 million.
Both Manchester and Stansted are owned by MAG, which says they are "the biggest two airports in the UK with significant spare runway capacity".
Only a handful of European airports have matched or exceeded Newquay Airport's rate of growth. Most are in Eastern Europe, including Tbilisi and Kutaisi in Georgia, Tirana in Albania and Chisinau in Moldova.
Join our new commenting forum
Join thought-provoking conversations, follow other Independent readers and see their replies