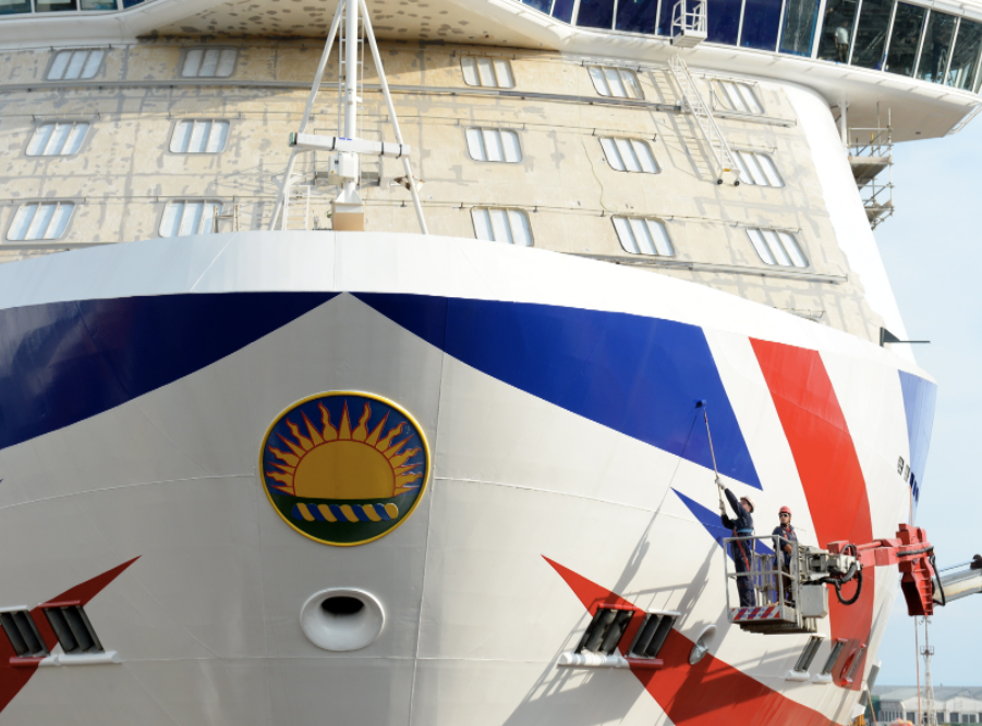 'Going where the sun shines brightly' – are nonstop voyages the way forward for cruising?
Crew will not be vaccinated, but they will undergo a strict testing and quarantine regime
Britain's biggest cruise line plans a series of voyages where passengers can't get off. So how successful will the move be and what does it tell us about the future of cruising?
What's the idea?
P&O Cruises, whose ships last carried passengers in April 2020, has launched a series of "cruises to nowhere". The captains will look at the weather forecast and aim to sail where it is warm and sunny.
A year after all its voyages were halted, the company will make nonstop sailings from Southampton on two of its ships, Britannia and Iona. But the firm says only vaccinated travellers will be allowed on.
The P&O concept is: you can look but you can't touch. On a voyage around the Scottish islands, one fixed point is that Iona will anchor off Iona, the magical island after which she was named, but no passengers will be allowed off.
The passengers are restricted to UK residents who have had both Covid-19 jabs and waited at least a week.
The cruise line has yet to say what will constitute an approved form of proof of vaccination. Whatever it is, if you can't show it at the terminal you won't be allowed on board. And you will have to show travel insurance too.
Why won't P&O let you off the ship?
Because it circumvents all kinds of problems. For example, ports may – as they did a year ago – close temporarily to cruise ships. There are also concerns about shore excursions.
Some ports of call may not welcome hundreds of people from a wide range of locations wandering around, and conversely some cruise lines do not want their passengers to mingle with locals – MSC Cruises has made it a condition of travel.
Read more: 
A group of passengers who decided to wander off from an organised cruise excursion on the Italian island of Capri returned to find they had been offloaded from the ship – with their baggage "neatly packed and waiting for them".
P&O says its "primary focus [is] always being to protect the health and wellbeing of our crew and guests and the communities we visit."
Will children, or people medically unable to be vaccinated against coronavirus, be able to travel?
Not in P&O's initial programme.
How badly has the cruise business been hit by the coronavirus pandemic?
Even worse than any other part of the travel industry, which is saying something.  Up until a year ago, cruise ships were at the forefront of travel – the embodiment of the industry of human happiness. They efficiently carried 30 million high-spending travellers a year around the sights of the world. cruising was incredibly successful.
In the UK alone, the cruise sector was worth £10bn to the economy and supported tens of thousands of jobs.
But the pandemic has hit every aspect of the extremely complex logistics of a cruise operation, with a labyrinth of restrictions on the movement of people and vessels. The vast majority of the 270 cruise ships that were carrying passengers at the start of 2020 are still empty except for crew keeping them maintained.
What are the main problems preventing a restart?
For the past year the Foreign Office has warned against all sea-going cruises abroad. While that doesn't apply to UK voyages, the "stay at home" rule does. In the government's "roadmap to recovery" that applies to England, it is hoped that UK domestic cruises can begin on 17 May.
Logistically, the complexity of the cruise industry, involving crew and customers from across the world, and voyages typically calling at many destinations, has made it particularly vulnerable to the tangle of restrictions surrounding the coronavirus pandemic.
That is why P&O – and other cruise lines – are sticking to the UK for the first few months.
What will it be like on board?
"All guests and crew will be required to follow enhanced health and wellbeing measures to protect everyone on board on these cruises," says P&O.
"Protocols include enhanced sanitation measures, appropriate social distancing and the wearing of masks in certain areas of the ship."
The crew will not be vaccinated, but they will undergo a strict testing and quarantine regime as well as regular testing during their time on board.
What's happening with other companies?
Viking Cruises is set to sail from Portsmouth on 22 May, the first of a series of journeys called "Scenic Shores" – taking in only English ports, including Liverpool, Tresco in the Isles of Scilly, Falmouth and Portland.
Passengers won't need vaccinations but they will need to arrive around four hours early for a Covid PCR test.
Saga Cruises, which was the first firm to insist on vaccinations for passengers, has postponed its planned relaunch from May to the end of June – again, UK only.
Royal Caribbean plans a voyage from Southampton to Spain, the Netherlands and Belgium on 4 June, but that will depend on those countries opening up and the UK relaxing the onerous restrictions on arrivals to the UK.
And worldwide?
Bigger cruise lines continue to postpone their voyages. Yesterday Norwegian Cruise Line and its subsidiaries Oceania and Regent Seven Seas have cancelled all departures up to the end of June.
The company has 28 ships with nine more on order, and currently has almost 60,000 passenger berths in total.
Booking horizons are moving further and further away. For example P&O's sister company, Cunard, has just started selling its "centenary world cruises" – mirroring many of the ports of call on the first round-the-world voyages in 1923. All being well Queen Mary 2 and Queen Victoria will each be on a four-month journey, with prices starting from £11,500.
The fact that these are departing two years from now shows that the cruise industry is desperate to get people to commit – even though the past year has demonstrated that an awful lot can change.
For a trip that includes 18 countries, at this distance committing to a world voyage looks an impressive leap of faith.
Register for free to continue reading
Registration is a free and easy way to support our truly independent journalism
By registering, you will also enjoy limited access to Premium articles, exclusive newsletters, commenting, and virtual events with our leading journalists
Already have an account? sign in
Register for free to continue reading
Registration is a free and easy way to support our truly independent journalism
By registering, you will also enjoy limited access to Premium articles, exclusive newsletters, commenting, and virtual events with our leading journalists
Already have an account? sign in
Join our new commenting forum
Join thought-provoking conversations, follow other Independent readers and see their replies