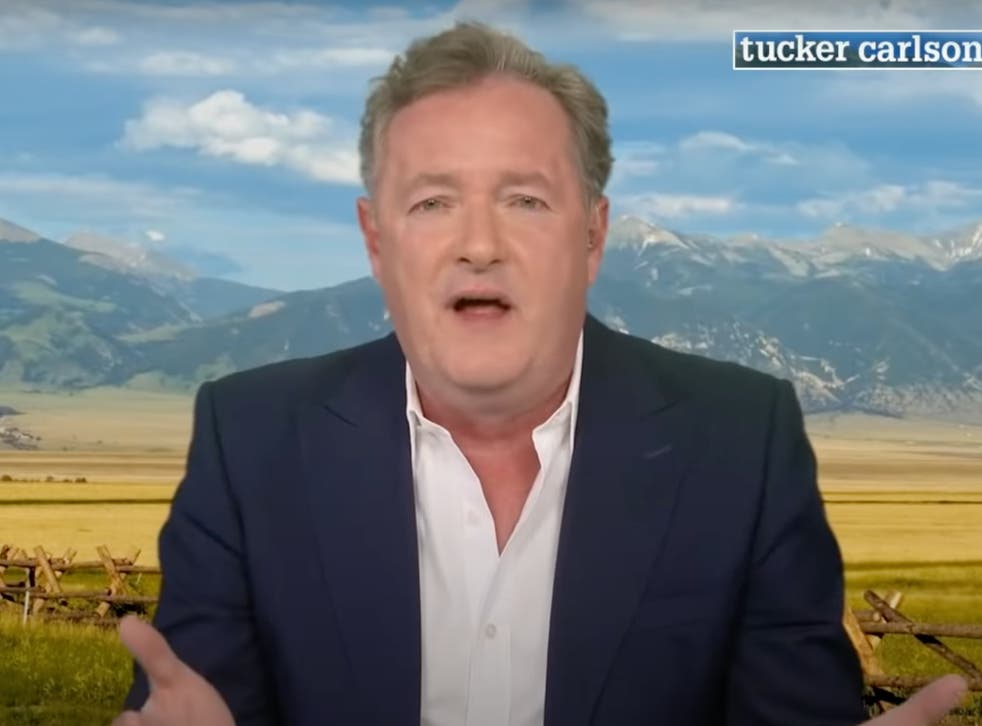 Piers Morgan bemoans 'woke tyranny' of corporate America in response to airline recruiting more diverse pilots
'Will advocates for blind people demand THEIR equal rights to pilot United planes?' demands professional provocateur
Piers Morgan has entered the aviation equality debate after United Airlines shared plans to hire more women and people of colour as pilots.
The former Good Morning Britain presenter and professional provocateur bemoaned the "woke tyranny" of corporate America in response to the carrier's new diversity recruitment drive.
United announced it would seek to ensure half of its new pilot trainees over the next decade would be women and/or people of colour as both demographics are currently underrepresented; just seven per cent of the airline's pilots are women, while 13 per cent are people of colour.
Quoting heavily from fellow right-wing pundit Tucker Carlson of Fox News, Morgan wrote in the Daily Mail: "What is the need to bring in some 50 per cent quota just to tick some ridiculous virtue-signalling box, with the obvious risk to safety if skill at flying a plane is no longer the key criteria to pilot selection?
"And why, if the vast majority of United's pilots have been white men whilst the airline has maintained a very good safety record, are those same white men now being directly discriminated against?
Read more: 
"Why will thousands of them have to be 'phased out' to accommodate the new diversity push?"
There is no evidence that the airline's existing pilots will be "phased out" to accommodate the new cohort; in fact, the recruitment push is to replace employees who are set to retire by 2030.
"The woke tyranny that's swept through corporate America is now forcing companies like United into making these asinine, potentially deadly decisions purely to appease the woke mob and pre-emptively defend themselves against non-existent racism or sexism," he added.
United Airlines, which is recruiting new trainees through its Aviate Academy, asserted it is still looking for the most "exceptional and qualified candidates" to enter the cockpit.
"The United Aviate Academy's commitment to diversity is about recruiting from the deepest pool possible of exceptional and qualified candidates who want to pursue a career as a commercial airline pilot, including those who otherwise may not have even tried due to financial barriers," a spokesperson told The Independent.
"By looking everywhere for talent – while also upholding our high standards – we'll be an even better airline."
Morgan ended his tirade by demanding whether the "nonsense" of encouraging diversity in sectors traditionally dominated by white males would lead to "advocates for blind people demanding THEIR equal rights to pilot United planes?"
The Independent has yet to hear of anyone calling for blind people to become pilots.
Join our new commenting forum
Join thought-provoking conversations, follow other Independent readers and see their replies