The items you can and can't take on a plane
From corkscrews to drones, don't get caught out at the airport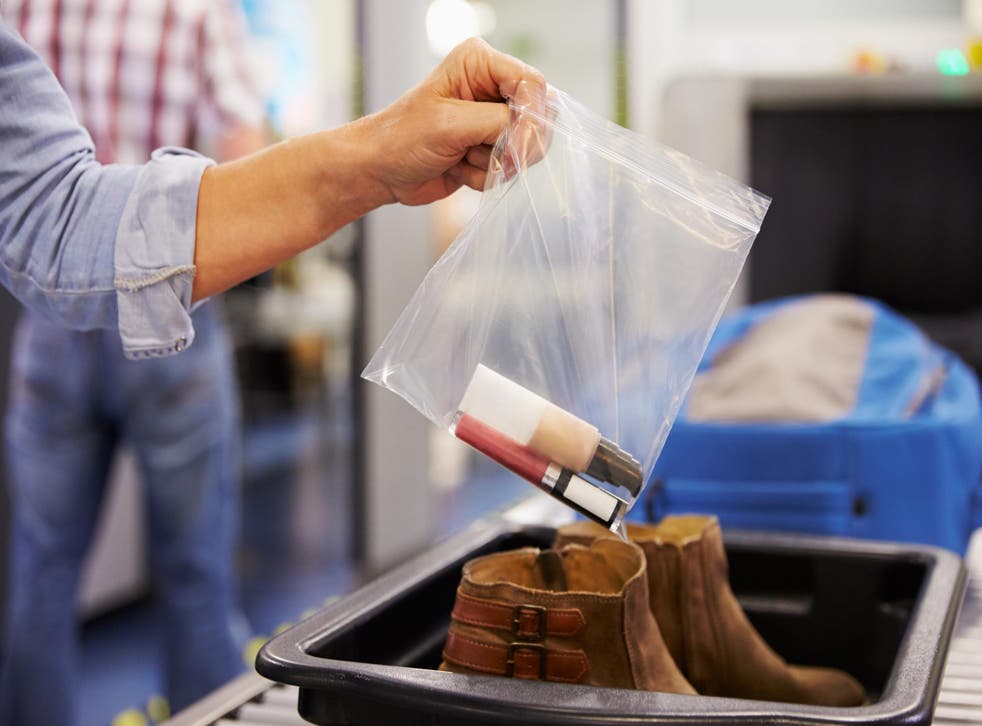 As Australia directs all international air passengers (and some domestic travellers) to declare powder items at security, we take a look at what you can and can't take on an aeroplane according to the UK government.
Some items aren't allowed in your hand luggage and some aren't allowed anywhere on the aircraft. If you're unsure, don't risk your property being dumped unceremoniously at security and check with the airline or airport prior to departure.
Ashes
Ashes can be carried in either your hand or hold luggage, but must be sealed in an outer box or case and accompanied by the relevant documentation, such as a Certificate of Death issued by an authority from the country of departure. Ashes will need to be screened along with any other items, however. It's a good idea to inform an airport official that you are carrying ashes before screening begins.
Drones
These can be carried in your hand luggage providing they meet the airline's size and weight restrictions. You will also need to notify the airline that you are carrying the batteries.
Liquids
Restrictions on the liquids you can transport are nothing new, so aim to pack as many items into your hold luggage as possible. If you're only travelling with hand luggage, remember that you can only take containers holding no more than 100ml which must fit in a single, transparent resealable plastic bag, which holds no more than a litre and measures approximately 20cm x 20cm.
Make sure you're clear on exactly what constitutes a liquid; honey, mascara, hairspray and foam all fall into this category.
Medical equipment and medication
Essential medicines are allowed in your hand luggage. If the medicine is a liquid and the amount of liquid is more than 100ml, carry either a prescription with your name on it or a letter from a medical professional confirming your need for it.
If you need to carry a large amount of dietary liquids or medication in your hand baggage, it is advisable to contact the airport in advance to inform them of when you are travelling.
Permission from the airline is required to take certain medical equipment on board, such as insulin pumps or oxygen. While some airlines may not allow you to take your own oxygen bottles on board, they can provide this on request, but may charge a fee for this.
If you are likely to exceed your hand luggage allowance by carrying medication or medical equipment, you should let your airline know in advance. You may need to provide a doctor's letter to support this.
If you're worried about encountering problems at the airport when travelling with medication or medical equipment, it's a good idea to carry a note from a medical professional explaining your need for the item and/or contact the airline well ahead of departure.
Food and powders
You can carry cakes, fruit, vegetables, sandwiches and all solid foods in your hand luggage. Foods in sauces or with a high liquid content, such as soup, cannot come through security.
Food items and powders in your hand luggage can obstruct images on x-ray machines and your bags may need to be checked again manually by security. You can put these items in your hold luggage to minimise delays.
You are allowed to carry empty water bottles through security in your hand luggage, so take the environmentally conscious route and invest in a reusable bottle.
Baby food and baby milk
When travelling with a baby you're allowed to take enough baby food, baby milk and sterilised water for the journey. In some cases, this will be over 100ml.
You can carry breast milk in hand luggage even if you're not travelling with a baby. You cannot carry frozen breast milk in your hand luggage.
Individual containers of breast milk must hold no more than two litres. Each container will need to be screened at the security point and airport staff might need to open the containers to screen the liquids.
Electrical items
The electronic devices you're allowed to take on a flight depend on the country and airport you're travelling to and from, so it's a good idea to check with your airline before travelling.
Hairdryers, straighteners, travel irons and electric shavers can be carried in your hand or hold luggage.
As a rule, you should put all phones, laptops, tablets and e-readers in your checked baggage if they're larger that the following measurements:16cm in length, 9.3cm in width, 1.5cm in depth (thickness).
You must also check the size of keyboards, power supplies and transformers, and external hard drives.
You cannot take any of these accessories or devices in your hand luggage if they're larger than these measurements, even if you bought them at the airport (for example, at a duty free shop).
You cannot take any spare batteries or portable power sources in your hand or hold luggage if they're larger than these measurements and could be used with a phone, laptop, tablet or e-reader.
You can still take other accessories, such as headphones, in your hand luggage, and can usually take camera equipment in your hand and hold luggage, although restrictions might apply to specialist equipment.
Musical instruments
Contact your airline before you book if you want to travel with a large musical instrument. You may need to make special arrangements, such as buying an extra seat.
Musical instruments will be screened separately.
Mobility aids
Pushchairs, walking aids and wheelchairs are usually allowed in the cabin, but will need to be security screened first.
For battery-powered wheelchairs or mobility aids, check with your airline first.
Ammunition and dangerous goods
Unsurprisingly, you cannot take any guns, sharp knives, certain scissors or firearms (including air rifles and starting pistols) as hand luggage. You may be able to take them as hold luggage - check with your airline before you travel.
Party poppers, flares, bleach smoke cartridges, fireworks or model guns cannot be taken on the aircraft at any point.
Sharp and prohibited items
Razor blades, toy or replica guns (including water pistols), tools, darts, sports bats, clubs or cues, catapults or slingshots or items that could be used as a potential weapon are all forbidden in hand luggage.
Smoking materials
Cigarettes and other tobacco products are all allowed in hand baggage.
You can only carry one lighter on board. Lighters and e-cigarettes must be included within the liquid allowance and kept inside a re-sealable plastic bag (like the ones used for liquids), which you must keep on you throughout the flight. You cannot put it in your hold luggage or put it in your hand luggage after screening.
E-cigarettes are completely banned from hold luggage.
You may take a single butane lighter or a box of safety matches on board the aircraft but only if carried on your person. Zippo lighters are also allowed as your one lighter.
Register for free to continue reading
Registration is a free and easy way to support our truly independent journalism
By registering, you will also enjoy limited access to Premium articles, exclusive newsletters, commenting, and virtual events with our leading journalists
Already have an account? sign in
Register for free to continue reading
Registration is a free and easy way to support our truly independent journalism
By registering, you will also enjoy limited access to Premium articles, exclusive newsletters, commenting, and virtual events with our leading journalists
Already have an account? sign in
Join our new commenting forum
Join thought-provoking conversations, follow other Independent readers and see their replies