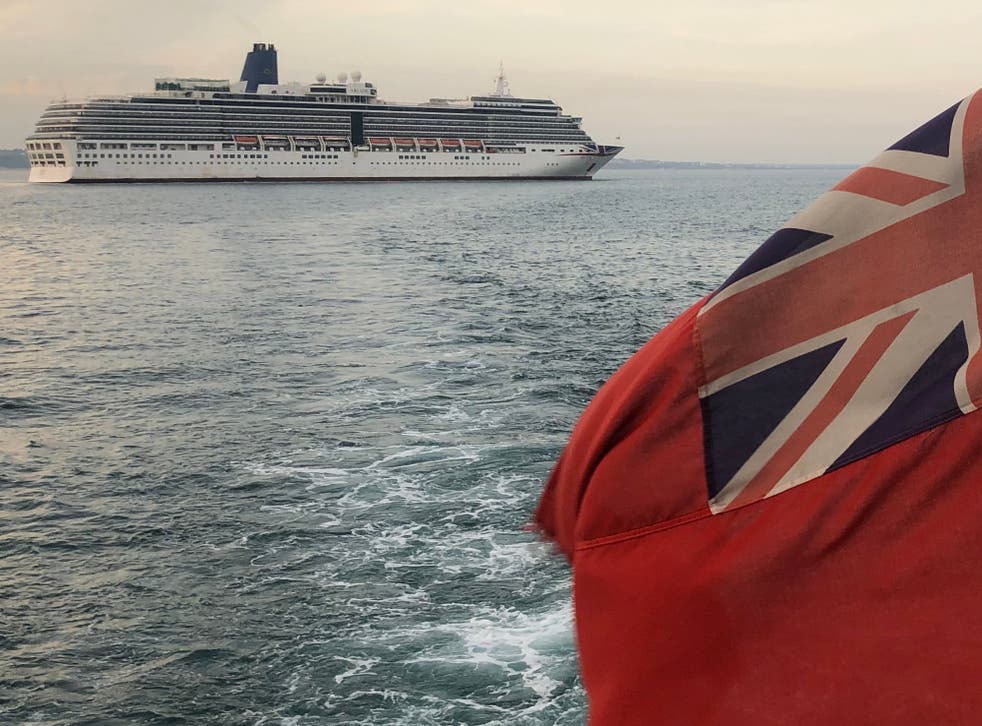 P&O scraps all international cruises until autumn
Leading cruise line will offer 'short break and week-long UK cruises' instead
The leading cruise line, P&O, has cancelled all its international sailings until the autumn. It has scrapped plans for operating Mediterranean and Baltic voyages during the summer.
The move brings the total of cruises cancelled by the line because of the coronavirus pandemic and associated restrictions to 427.
Passengers will be offered a choice between a full cash refund or a "future cruise credit" with a 25 per cent uplift.
In place of the international voyages, the company is planning a series of short UK cruises.
Paul Ludlow, president of P&O Cruises, said: "These sailings will leave from our home port in Southampton and sail around UK coastal waters enjoying the summer sunshine.
"In order to offer these UK breaks it does mean that unfortunately we need to cancel some of our current published programme of holidays this summer.
"Cruises on Arcadia, Aurora, Azura and Ventura have been cancelled until the end of August and on Britannia and Iona until the end of September.
Departure dates, itineraries and prices will be announced later in March.
But Mr Ludlow warned "it will take some time for the first ship to return to service".
P&O Cruises has not set out what requirements it will apply in terms of vaccinations and testing.
In November 2020, the government's Global Travel Taskforce also promised to "publish the criteria for when cruises can restart and agree to implement the phased approach to restart when the public health advice is that it is safe to do so".
The Independent has asked the Department for Transport what action has been taken.
Register for free to continue reading
Registration is a free and easy way to support our truly independent journalism
By registering, you will also enjoy limited access to Premium articles, exclusive newsletters, commenting, and virtual events with our leading journalists
Already have an account? sign in
Register for free to continue reading
Registration is a free and easy way to support our truly independent journalism
By registering, you will also enjoy limited access to Premium articles, exclusive newsletters, commenting, and virtual events with our leading journalists
Already have an account? sign in
Join our new commenting forum
Join thought-provoking conversations, follow other Independent readers and see their replies