Comedian charged £560m for extra legroom on flight
'People were asking if I was buying the airline,' says Dave O'Neil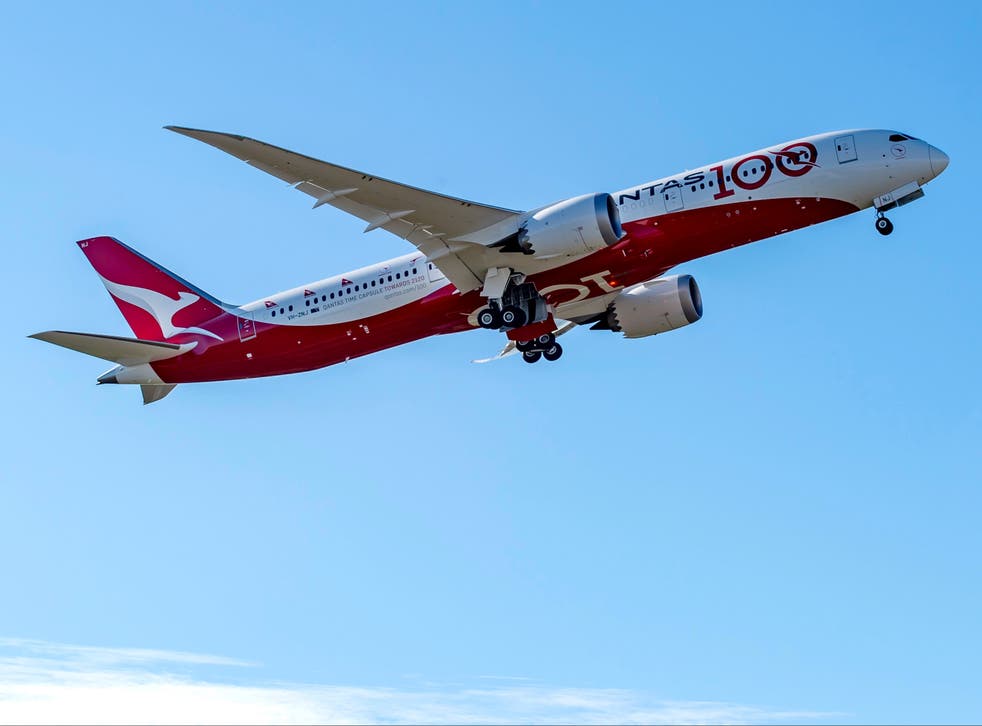 An Australian comedian was surprised to find that his request for extra legroom on a flight came with a billion-dollar price tag.
Dave O'Neil was due to fly to Perth with Qantas after doing a set of shows at the Melbourne International Comedy Festival.
But when he decided to treat himself to more legroom via the Qantas app, he was surprised to be quoted a price of A$988m (£560m).
"Hey Qantas, all I wanted was extra legroom on my flight to Perth, very happy to pay for it but this seems a bit expensive," he tweeted on 18 April.
"I just got on the app and went for extra legroom," O'Neil said. "I'm a big man and nothing infuriates me more when I walk down the aisle and see a Grant Denyer sitting in the extra legroom seats."
Despite closing the app and refreshing it the astronomical price remained.
It was clearly a glitch in the system – O'Neil took the plunge and booked the legroom anyway, and was charged the normal rate of A$70 (£40).
His followers on social media got a kick out of the error: "It was hilarious, people were asking if I was buying the airline," he said.
Qantas said it is investigating what caused the glitch.
"While we know that customers really value extra leg room, the price displayed was definitely a bit of a stretch," a spokesperson told traveller.co.au.
It's not the first time an airline has been plagued by a technical problem – though in some cases it can end up costing them thousands of pounds.
In 2019, Cathay Pacific announced it would honour first-class airfares sold at economy-class prices, after a handful of lucky passengers booked tickets for a fraction of the normal price.
Tickets worth up to £15,000 from Vietnam to New York were sold for just £1,300, which worked out at £0.15 per mile. The typical rate is £1.66 per mile.
A technical glitch saw several thousand first-class and business-class tickets sold for economy-class prices on the airline's website on 1 January.
Register for free to continue reading
Registration is a free and easy way to support our truly independent journalism
By registering, you will also enjoy limited access to Premium articles, exclusive newsletters, commenting, and virtual events with our leading journalists
Already have an account? sign in
Register for free to continue reading
Registration is a free and easy way to support our truly independent journalism
By registering, you will also enjoy limited access to Premium articles, exclusive newsletters, commenting, and virtual events with our leading journalists
Already have an account? sign in
Join our new commenting forum
Join thought-provoking conversations, follow other Independent readers and see their replies