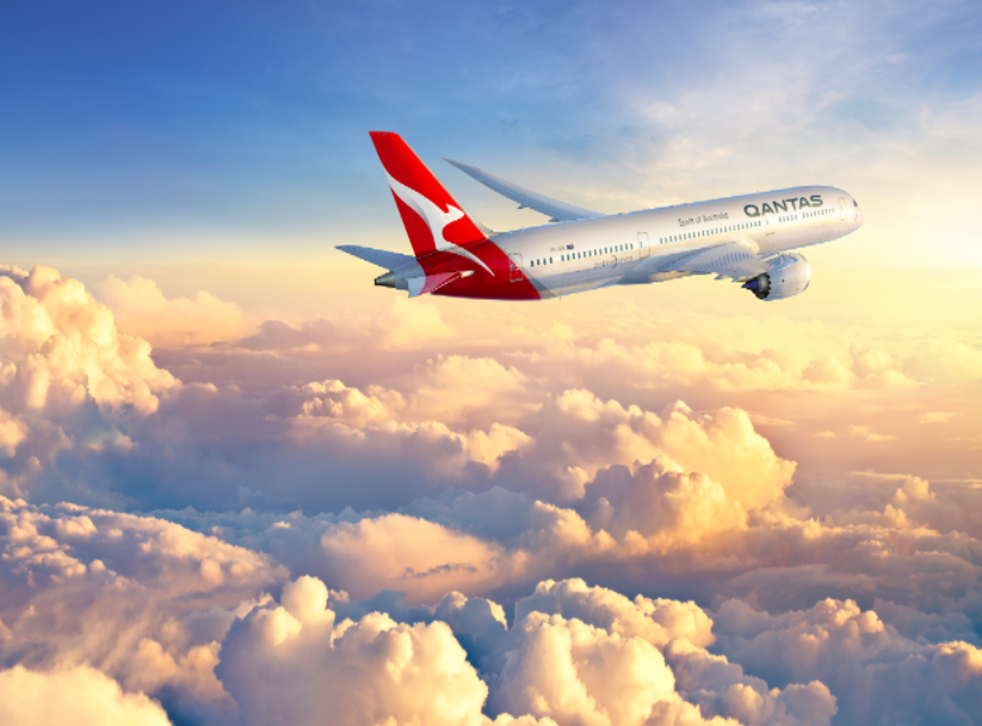 Qantas launches first 20-hour test flight to see how human body holds up on New York-Sydney journey
Airline will do extensive medical checks on first 'passengers'
Qantas launches its first 20-hour test flight today to check how the human body copes with its planned ultra-long-haul routes.
The airline intends to fly direct between both London and New York and Sydney – the world's longest nonstop services.
The inaugural test flight is running from New York to Sydney onboard a new Boeing 787-9. Simulating the journey with around 50 passengers and crew, most of whom are employees, the airline will subject those onboard to a wide range of medical tests and assessments on how they are affected emotionally and physiologically to check their health is unaffected by the journey length.
Participants will be fitted with wearable technology devices and follow a specially designed sleep, food and beverage and physical movement schedule throughout the gruelling journey, while pilots' brain waves and alertness will be monitored, to help sketch out the best work and rest schedule patterns for staff working ultra-long-haul routes.
This pilot flight is the first of three: another New York-Sydney and one London-Sydney route will run over the next few months.
Four female pilots discuss life on the flightdeck

Show all 4
Although Project Sunrise, as Qantas has dubbed its ambitious long-haul project, is far from a done deal, if it does go ahead the Australian flag carrier has said that it would want to launch commercial flights between London and Sydney in 2022.
The 10,573-mile journey from Heathrow is expected to take 20 hours and 20 minutes at an average speed of 520 mph. The most direct route would take the plane over Denmark, Latvia, western Russia, northeast Kazakhstan, China and the Philippines before making landfall in Australia close to Darwin.
Qantas Group CEO Alan Joyce said: "Every time a new aircraft has allowed us to fly for longer, people naturally ask about the comfort factor. The fact that the longest flight on our network today, Perth to London, also has our highest customer satisfaction rating shows that you can design an ultra-long service that passengers enjoy. Plus it has the added benefit of getting you to your destination several hours faster, door to door.
"Project Sunrise is pushing the boundaries even further. We know we need to think harder about crew and passenger wellbeing when you're airborne for almost 20 hours, and that's why this research is so important.
"A lot of what we'll be doing is world-first. We'll be fitting pilots with equipment to monitor their brain patterns when they're on the flight deck and when they're resting."
He added: "Innovation is part of Qantas' DNA and these flights are no exception. Regardless of whether Qantas is able to forge ahead with Project Sunrise flights, this data will benefit passengers and crew travelling on existing Qantas long haul flights and we are excited to see what medical science can do to help shape how people fly in the future."
A guide to the Qantas Perth flight - The longest nonstop scheduled passenger flight ever from a UK airport
Ahead of the New York-Sydney flight, Qantas released research having surveyed 500 long-haul passengers about how they combat jetlag.
It found that almost half of travellers (47 per cent) do not make a conscious effort to venture out into the sunshine upon arrival at their destination, despite this being a proven way to overcome jetlag.
Specialist sleep researcher Dr Yu Sun Bin said that, although passengers say they are keen to mitigate the effects of long-haul flying, they are often not doing the right things.
"We know that going outdoors for sunlight at the destination is one of the most important strategies for syncing the body clock, but only 47 per cent of passengers made the effort to do it," she said.
"Drinking more than a few glasses of alcohol will make jetlag worse. It might make us fall asleep faster but beyond a certain point, it also disrupts the quality of sleep and causes dehydration."
Speculation over the services that will be onboard the London to Sydney-bound aircraft has been rife, with possible features mentioned including a gym, children's play area, bar and bunkbeds. Many of these ideas have since been dismissed, but Joyce says that the nearly day-long nonstop flights could feature a wellness space.
"We are, on the aircraft, looking at a zone that we're calling the 'fourth zone', for people to stretch and exercise and hydrate," he said. "And that will be part of the product that we use to launch."
Join our new commenting forum
Join thought-provoking conversations, follow other Independent readers and see their replies