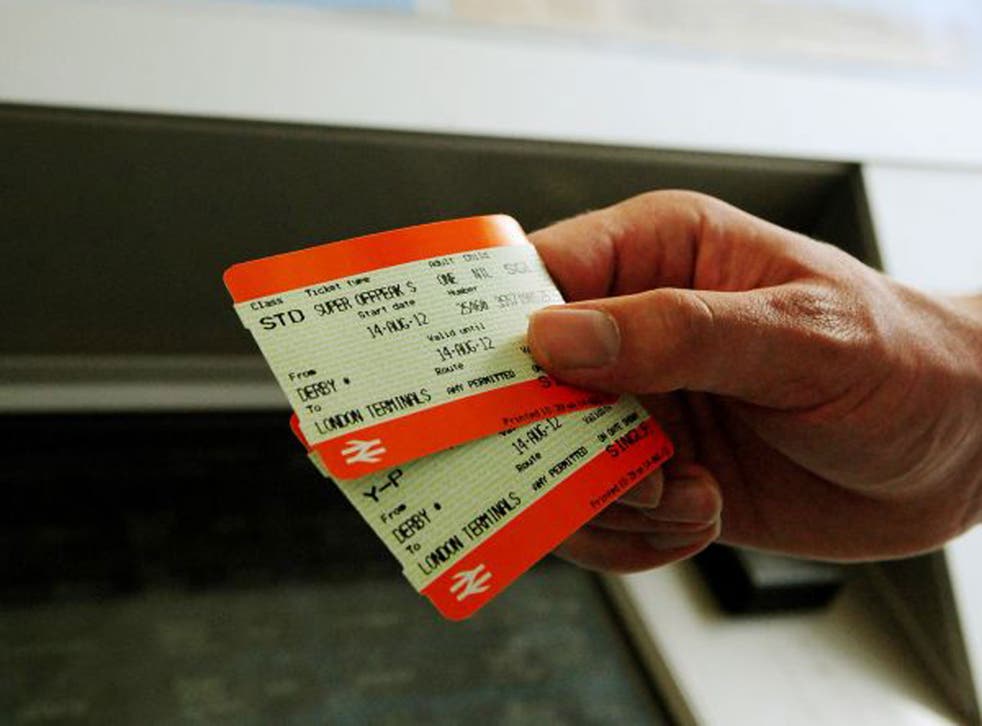 Rail fare rises: Commuters take a hit as ticket prices increase three times faster than wages
Campaigners have used the latest price increase to warn that by 2018 the Government will be 'making a profit from passengers'
The festive financial hangover will last well into the new year for hundreds of thousands of rail passengers forced to pay an extra 3.1 per cent on average on the cost of their annual season tickets.
The increase, which takes effect on Thursday, means fares are rising three times faster than wages for many commuters. It tips some passengers into the £5,000-a-year club, with annual season tickets from Deal and Dover Priory, in Kent, to the capital costing £5,012. Those wishing to travel the same route on the high-speed service will pay just shy of £6,000.
Some other annual season tickets will break the £4,000 mark, with a Basingstoke to London annual fare rising to £4,076.
Campaigners used the latest price increase to warn that by 2018 the Government will be "making a profit from passengers". A report commissioned by Campaign for Better Transport (CBT) revealed that fares revenue will cover 103 per cent of the operating costs of the railways, up from 80 per cent in 2009.
The research, by consultants Credo, also showed the Government's share of funding the railways will have fallen to just 20 per cent by 2018, down from 38 per cent in 2009.
Stephen Joseph, CBT chief executive, said: "Rail fares have been rising faster than wages for a decade now, putting more strain on household costs."
He called for the Government to re-examine its fares policy "as a matter of urgency and commit to a fairer system in line with the consumer price index so that fares only rise in line with wages".
The Chancellor, George Osborne, kept the price hike down by capping the rise for regulated fares in his Autumn Statement in early December to keep it in line with July's RPI inflation measure, rather than RPI plus 1 per cent as had previously been the case.
Train companies still have some room for manoeuvre when setting individual fares because the increase on unregulated fares, typically off-peak leisure tickets, is not capped. Jason Torrance, policy director of sustainable transport organisation Sustrains, called the Chancellor's move "a recognition that rising transport costs are a barrier to economic recovery". But he warned: "If transport remains so prohibitively expensive, we will continue to restrict travel choices and opportunities to access essential services and employment."
Many commuters feel they are unfairly burdened. They include Ann Hannah, 61, who moved to Deal, Kent, five years ago and takes the train each day to London where she works for the NHS at University College.
"I feel quite strongly that the commuting public is a bit of a sitting target," she said. "You have to go to work and you have to rely on the trains because it's not feasible to drive. [Train companies] put on deals to entice other people on to the railways but not for the people who have to use them.
Join our new commenting forum
Join thought-provoking conversations, follow other Independent readers and see their replies