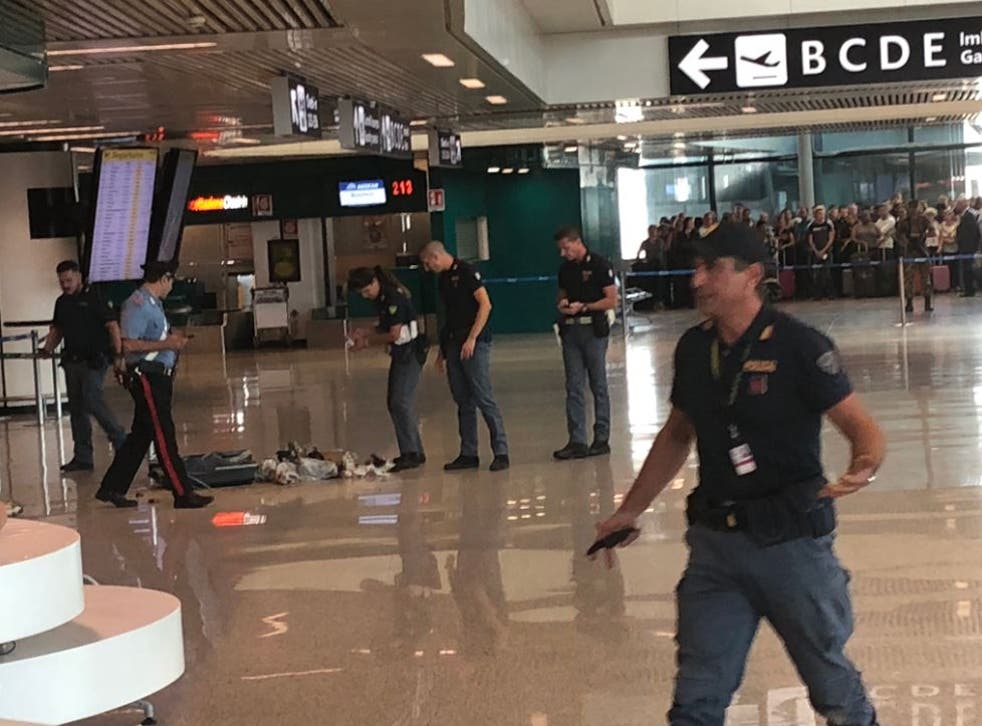 Rome airport police blow up 'suspicious luggage' that turns out to be filled with coconuts
Passengers were not allowed to go airside until the bag had been exploded
Rome's Fiumicino airport came to a standstill on 1 October after staff blew up a suspicious bag whose contents turned out to be nothing more than a (potentially lovely) bunch of coconuts.
The incident occurred in terminal 3 at around 1pm (BST), according to Ned Donovan, a freelance journalist who shared the experience on social media.
"The Italian police have just blown up someone's bag in Rome Airport and are now going through someone's pants," he tweeted. "Amazing, the Italian police have blown up a bag full of coconuts and have now reopened Rome airport."
Donovan told The Independent that the whole thing took at least 15 minutes and essentially shut down the terminal: "They stopped anyone going airside while dealing with it and no one was allowed to come into the terminal.
"But the people inside were just left to wander around."
Tourists on open-top tour bus pelted with snowballs in Rome
One picture posted by Donovan shows a large group of passengers waiting behind a cordon, while another shows a close up of the exploded tropical fruit.
He tweeted: "There's so much about this incident that I enjoyed and also felt so Italian. They blew up what they thought was a bomb in the middle of the airport while people were about 10 metres away, and then when it was destroyed the police just wandered off and left it to be cleaned up."
The inevitable slew of puns starting flooding in not long after Donovan's initial posts. "Is that a weapon of mass desiccation?" tweeted Will Dean, while Ivica Milarić wrote: "You could say that this suitcase was holding quite a Bounty."
Some speculated who would have filled a suitcase with coconuts – Mani Pillai replied: "Oh gawd. This bag/luggage must belong to an Indian. Only we carry coconuts and frying pans when we travel."
Fiumicino airport is Italy's biggest and the 10th busiest airport in Europe by passenger numbers. More than 40 million people passed through it in 2017.
Join our new commenting forum
Join thought-provoking conversations, follow other Independent readers and see their replies