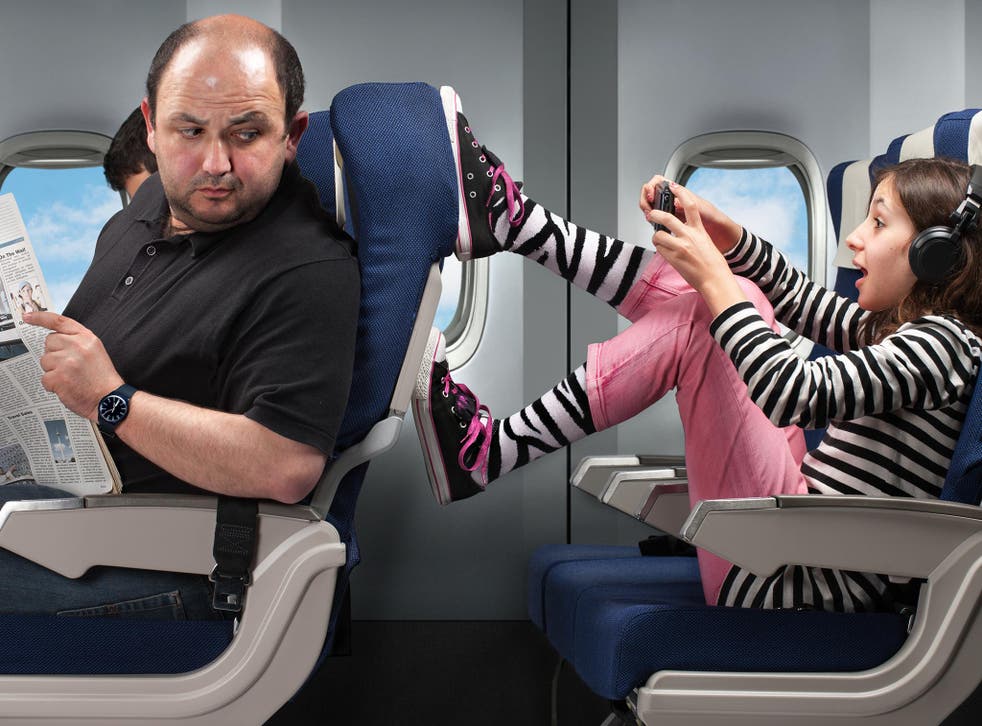 Former Ryanair cabin crew reveals most annoying things passengers do
This former member of cabin crew says working for Ryanair was the worst job of his life. Not, though, for the reasons you might think
Working as cabin crew for Ryanair was one of the worst jobs that Joseph* says he has ever had. But not for the reasons you might think. As a member of the cabin crew in Stansted for one year, the 23-year-old was forced to deal with passengers at their absolute worst with nowhere to escape.
"We had some quite dramatic passengers," he tells The Independent. "I remember one case where the seat belt sign had been turned on because we were experiencing turbulence. A father was holding his daughter around his neck and I said, 'Please sit down in your seats or anywhere that is safe'. And he started arguing with me and telling me his daughter had to pee. Eventually they sat down and as soon as the seatbelt sign turned off he went to my cabin supervisor and asked for my name. He said that I'd put his daughter's life in danger. It was completely ridiculous.
"Another time quite an elderly person was queuing to go to the toilet when we started to experience some very bad turbulence and he refused to sit down. He started yelling at me. Sometimes people are really hard to handle. I understand you have to pee, but it's not safe!"
Arguments over seatbelts were common, says Joseph. But he reckons he got off lightly compared to other cabin crew.
"One colleague told me about a disruptive lady who was really drunk and fighting with others passengers and yelling at the crew. She was biting and punching my colleagues. They tried to calm her down but didn't manage to. They had to make her sit down and some of the cabin crew had to sit next to her during the flight, and had to sort of tie her down with her seatbelt," he says.
When a passenger behaves aggressively, explains Joseph, cabin crew must call the police when they land. And if a fight breaks out on the ground staff are told to kick the offending passengers out immediately.
Passengers don't have to be violent to disrupt flights, however. Ryanair's strict cabin baggage allowance isn't (just) about getting more revenue from passengers, Joseph says – taking too many bags can delay flights. Their Boeing 737 planes can hold up to 90 bags in the cabin; any more have to go in the hold. But passengers reluctant to pay a checked bag fee – which on Ryanair can often cost more than the flight itself – routinely try to push their luck, and if ground staff aren't monitoring the situation, it'll end up delaying take-off.
"Sometimes airports don't tag the hand luggage properly, and you end up with 140 bags and you have to offload them," he said. "Then you have to explain to passengers that their bags are going in the hold, and they don't like it, and argue with you for 10 minutes. The flights end up getting delayed because you can't take off – all because of a single bag."
But Joseph says that while passengers can be a nightmare, no matter which airline, Ryanair itself made it harder still. Working with the team at Stansted – one of the UK's busiest airports – is notoriously tough, he says.
"If you told another colleague that you were working in Stansted they'd say 'Oh my God! You survived that hell?'" The managers there, he says, were the strictest when it came to rules on grooming and the number of onboard sales they were expected to make.
According to Joseph, female crew members had it worst, with the the most rules to follow. They are only allowed four types of hair style: a ponytail, French roll, 'donut bun' or untied short hair. Fingernails must be short and can only be painted red, pink or with a French manicure; tights must be in black or brown. Male crew members, in contrast, get off lightly - they have to keep hair and beards short and freshly cut, and have their shirts ironed and shoes polished.
"If you are based in Stansted, you can be sure that there will always be a supervisor in the crew room, where we have our pre-flight and post-flight briefings," says Joseph. "Supervisors check everyone's grooming. If they find something that doesn't fit the grooming rules then they might give you a 'grooming discrepancy'. After getting a certain number of those you can be sure that you will have a meeting with a supervisor and that is a serious thing."
Horror stories about Ryanair working its staff to the ground abound, and Joseph says they're not exaggerated. Summer flights from Stansted to the Canary Islands were known to airline staff as the ultimate trial, he says.
"You don't sit down at all – it's non-stop. You're up for five hours running up and down the aisle, selling drinks and food to passengers, and it can be you and four other members of cabin staff dealing with passengers who are drunk and impatient. It was draining."
He says Ryanair would put pressure on cabin crew to sell as many products to passengers during the flight and to hit sales targets (a Ryanair spokesperson told The Independent, "There is no 'pressure' on crew. Crew are incentivised to sell ancillary products onboard and are rewarded with sales bonuses"). However, as the aircraft is only stocked once a day, but can fly up to eight times a day times day, water and food sometimes ran out mid-flight.
"Most of my frustrations were with the organisation. Ryanair didn't seem to care about satisfying the passengers' needs. For example, if you run out of food or water you can't do anything, so sometimes I'd feel bad and give passengers my own water. It was incredibly embarrassing and it would put you in really awkward situations. Sometimes passengers would understand it's not your fault, but others would behave like you'd ruined their entire holiday, but sometimes it's hard not to take it personally. And I don't understand. If sales are so important why don't they have enough stock?" Ryanair told The Independent that "we are looking into the possibility of pre-orders to improve the inflight menu service."
The most delayed UK airports in pictures

Show all 10
Preparing planes after landing to usher in the next group of passengers on time was also tough. The crew's turrnaround time between flights was just 25 minutes, says Joseph. In that time, they would have to handle disembarkation and embarkation, safety checks and cleaning up. He stresses that safety lapses never occurred, but for the less vital tasks like thorough cleaning were not always finished in time. "But in most cases, even if the procedures take more than 25 minutes, we arrive at our destination on time," he says, as anyone who's heard the Ryanair fanfare will know. An airline spokesperson told The Independent that "The comfort and safety of our customers is our crew's number one priority."
Still, Joseph says he doesn't regret working at Ryanair.
"Yes, it was one of the worst jobs I've had but the boys and girls I worked with were great. I met some amazing people."
Just not the passengers, perhaps
* Names have been changed
Join our new commenting forum
Join thought-provoking conversations, follow other Independent readers and see their replies