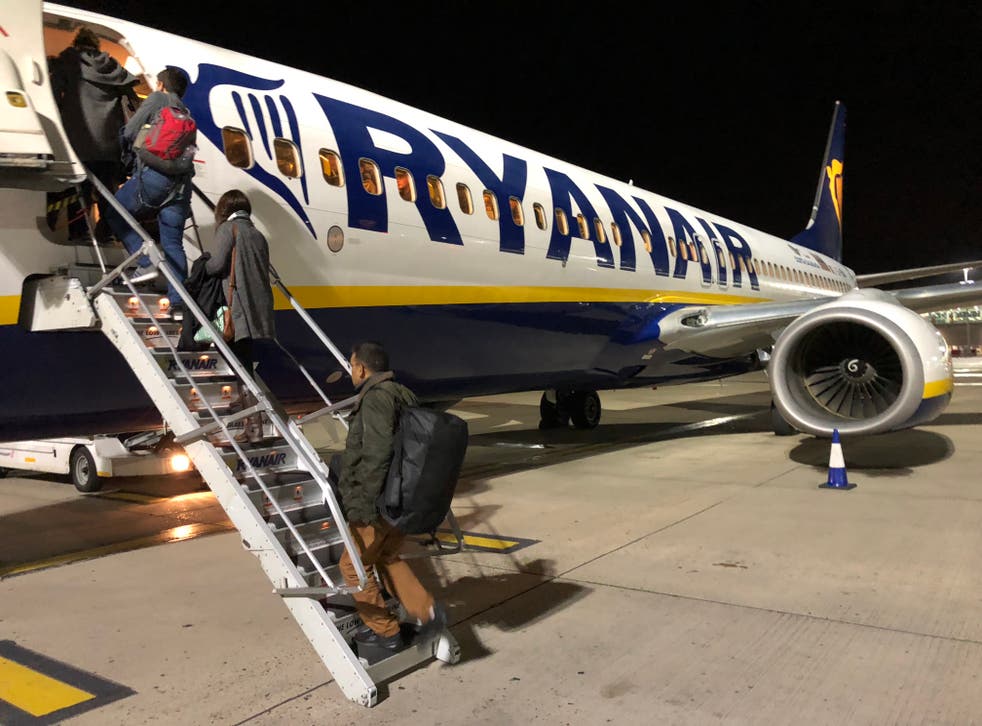 Plane, coach and train services slashed due to lockdown
National Express coaches and Grand Central trains will not restart until March
As the UK's third lockdown takes effect, transport operators are cancelling services wholesale rather than lose millions by running them with few passengers.
Europe's biggest budget airline, Ryanair, blames "the newly announced Covid lockdowns in Ireland, the UK, and a small number of other EU countries this week" for another slump in passengers.
The carrier expects passenger numbers in January to fall to 40,000 per day, one-10th of its normal numbers – and says Covid restrictions could also reduce February and March traffic to as few as 500,000 passengers each month.
In response, Ryanair says it will "significantly cut" its flight schedules from Thursday 21 January, with "few, if any, flights being operated to/from Ireland or the UK … until such time as these draconian travel restrictions are removed".
Affected passengers are being told today, the airline says. They are entitled to a full refund.
A Ryanair spokesperson said: "Vaccinations rather than lockdowns is the way out of this Covid-19 crisis."
Ryanair's main rival, easyJet, is cutting a large number of services from 11 January onwards.
While it will maintain a UK domestic network linking London, Bristol, Birmingham, Liverpool, Newcastle, Belfast and Scotland, international routes are being cut back to a skeleton service from London Gatwick mainly to Spain (Lanzarote, Malaga, Alicante and Tenerife) plus Geneva, Milan and Madeira).
A spokesperson for easyJet said:"We will be operating flights up to and including 10 January focused on repatriating any customers who need to return to the UK.
"We urge customers needing to return to transfer onto these flights as soon as possible as options to travel after this date will be reduced.
"It is clear that testing will continue to be important to keeping people moving when travel is possible and we continue to push for work to be done on the efficacy of rapid testing technologies like antigen and Lamp testing making it easier, less expensive and less onerous for customers."
National Express, the leading coach operator in the UK, is to cancel all its services from Monday 11 January onwards.
The managing director, Chris Hardy, said: "We have been providing an important service for essential travel needs. However, with tighter restrictions and passenger numbers falling, it is no longer appropriate to do this.
"As the vaccination programme is rolled out and government guidance changes, we will regularly review when we can restart services. We plan to be back on the road as soon as the time is right."
All journeys before Monday will be completed to ensure passengers are not stranded. People whose travel has been cancelled will be contacted and offered a free amendment or refund.
The provisional restart day is 1 March.
The same date applies for Grand Central rail services on the East Coast main line from London King's Cross to Yorkshire and the northeast.
The "open access" train operator, which receives no government subsidy, is suspending services from Saturday, 9 January to 28 February inclusive.
Another East Coast main line operator, Hull Trains, is also axing its services to and from London from Saturday 9 January. The shutdown will continue "until further notice". 
The company tweeted: "Stay safe and we look forward to seeing you on our services again in the future."
Join our new commenting forum
Join thought-provoking conversations, follow other Independent readers and see their replies