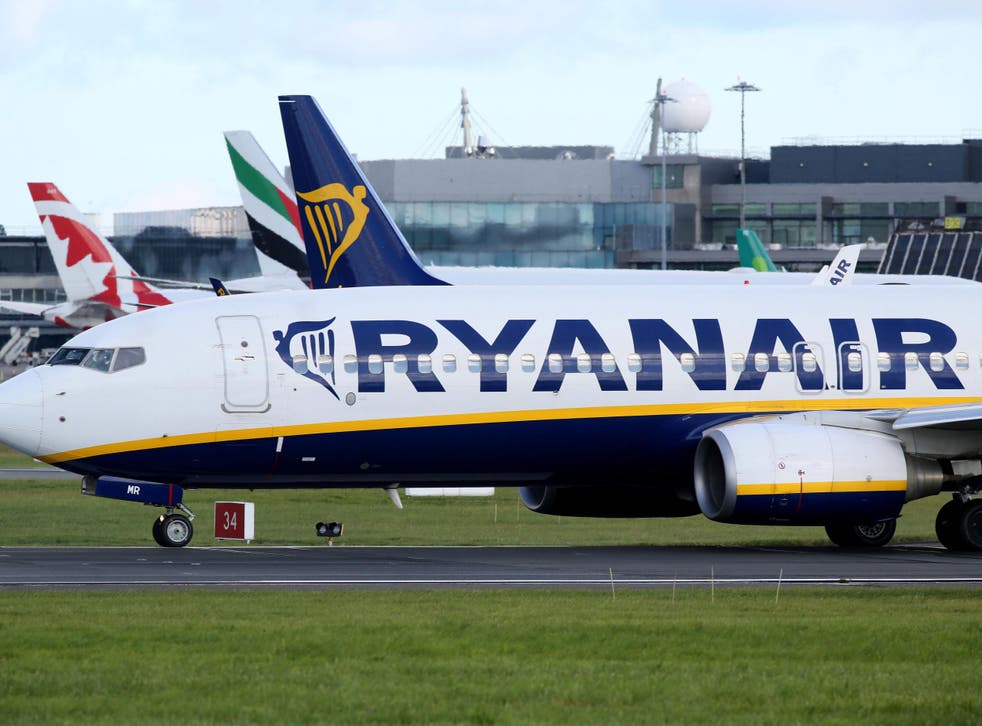 Ryanair launches 130 new routes despite pilots' roster issue
Plane Talk: 'That's 130 genuine new routes that Ryanair wasn't operating either this summer or last winter'
Air Algérie flew many more passengers from France this summer than did British Airways or Lufthansa; and Zagreb, despite being Croatia's capital, is only the third-busiest airport in the nation, after Split and Dubrovnik, in summer at least.
For this A to Z of fascinating aviation facts, and many more, you might want to sign up for The Anker Report.
Ralph Anker, who created this free newsletter, is paying particular attention to what Ryanair is doing this winter.
Europe's biggest budget airline, you will not need me to remind you, has had a dismal autumn. Around three-quarters of a million people found their flight plans in tatters when 20,000 winter flights were cancelled because of problems with pilots' rosters.
The vast majority of the 34 grounded departures were domestic, and many more British flights were affected than any other nation. Stansted to Edinburgh and Glasgow, and Gatwick to Belfast, have all been ditched during the winter, representing 80 flights and 15,000 passengers a week.
You might imagine that Ryanair's inexorable expansion has gone into reverse. In fact, the cancelled routes are outnumbered by almost three-to-one by 130 new services.
"That's not a misprint and it does not include seasonal resumptions," Mr Anker told me. "That's 130 genuine new routes that Ryanair wasn't operating either this summer or last winter. Compare that with easyJet which is launching just 19 new routes during the same period."
So if UK domestic travellers are losing out from Ryanair's rearrangements, who is gaining? British international passengers, for a start.
From the airline's biggest base in Stansted, flights to Prague and Toulouse are doubled this winter. The Essex airport also gets 18 flights a week to Copenhagen, but these departures are simply moving across from Luton.
Italy is a prime beneficiary of what Ryanair's boss, Michael O'Leary, calls "One of the greatest suicide notes in history": Brexit.
While domestic routes in the UK disappear, Naples gets four new Ryanair flights a day to Bergamo (north of Milan) and two daily departures to Treviso (north of Venice).
Aer Lingus and Lufthansa will not be delighted to see that their grip on the Dublin-Munich route is challenged by Ryanair's new twice-daily between the Irish and Bavarian capitals, which is likely to attract plenty of skiers from both sides of the Irish border. Looking later this week, seats on Ryanair are available at €17; Aer Lingus wants five times as much, and the German airline is a dozen times more expensive.
With such new links, "Ryanair will still be the number-one airline from Europe's airports in November 2017," Mr Anker tells me. In second and third places are Lufthansa and Turkish Airlines, with easyJet fourth.
Britain's biggest airline has 4.8 per cent more seats this winter than last, compared with Ryanair's net growth of 4.3 per cent. Two smaller rivals, Vueling and Wizz Air, are expanding much more quickly, with the latter adding almost one-fifth more seats.
For an airline on financial life-support, meanwhile, Alitalia seems in remarkably good shape, and doing a good impression of a flourishing flag carrier. The Italian airline's "available seat kilometres" (for each flight, the number of seats multiplied by the distance) have actually increased, with new routes launched from Rome to Delhi and the Maldives — and enticing deals from UK airports to both destinations. The winner this winter will be the traveller.
Register for free to continue reading
Registration is a free and easy way to support our truly independent journalism
By registering, you will also enjoy limited access to Premium articles, exclusive newsletters, commenting, and virtual events with our leading journalists
Already have an account? sign in
Register for free to continue reading
Registration is a free and easy way to support our truly independent journalism
By registering, you will also enjoy limited access to Premium articles, exclusive newsletters, commenting, and virtual events with our leading journalists
Already have an account? sign in
Join our new commenting forum
Join thought-provoking conversations, follow other Independent readers and see their replies